The future of Argentinian Lionel Messi is very uncertain: the Pulga is out of contract with Paris Saint-Germain at the end of the current season. The trend is not necessarily for an extension, even if the French club is considering this option.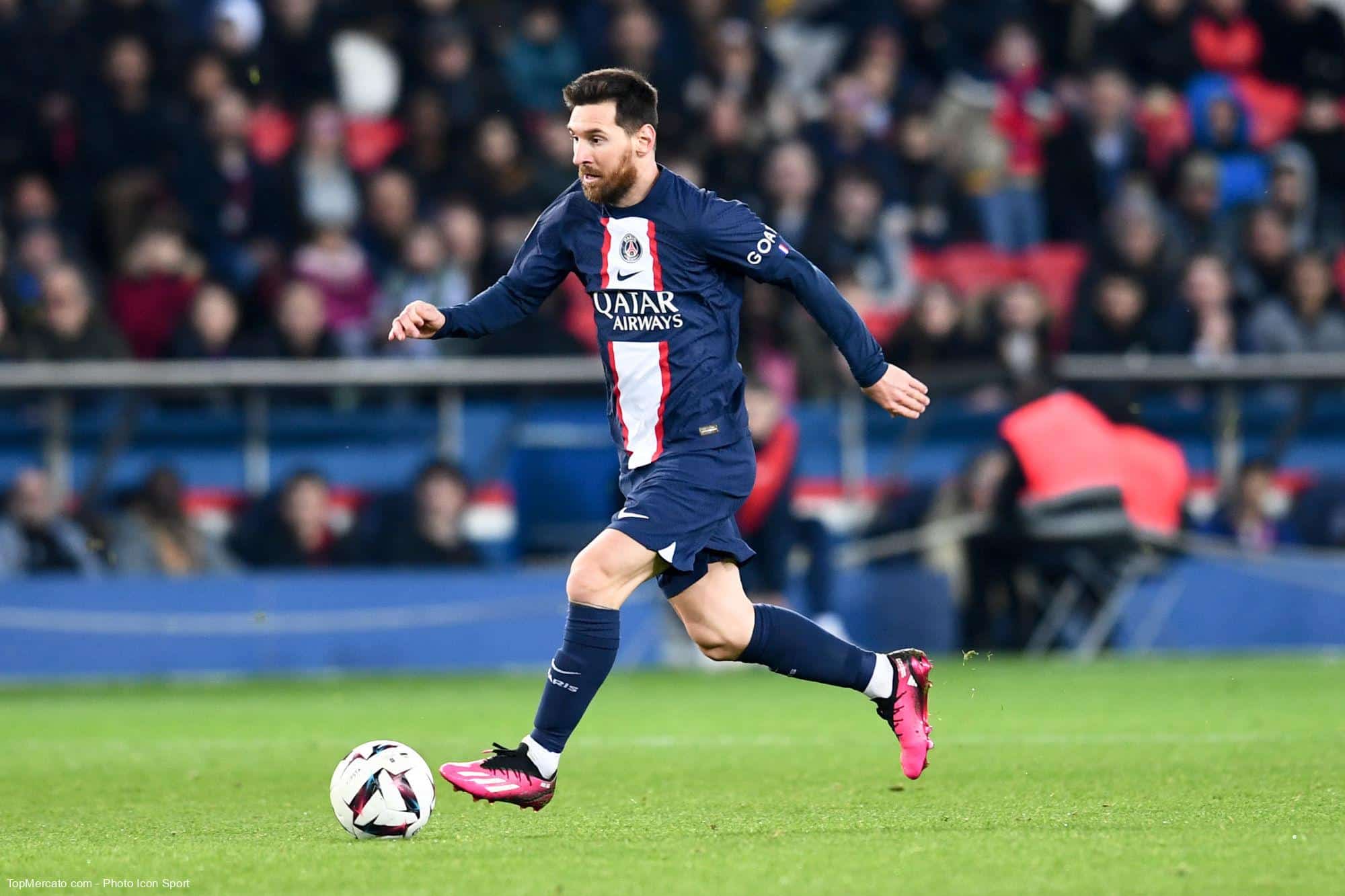 The case of Lionel Messi (35 years old) has been debated in recent days: the striker could be whistled by PSG supporters, at the Parc des Princes, against Rennes, this Sunday (5:05 p.m.). Unusual against Bayern Munich during the elimination of the French club from the Champions League, the former FC Barcelona striker is not unanimous in the spans of the Parc des Princes, despite very honorable statistics this season (18 goals and 17 assists in 31 games), unlike last year (34 games, 11 goals, 15 assists).
Inter Miami dreams of Messi
It is in this very uncertain atmosphere that MLS hopes to convince Lionel Messi to join its championship in the summer of 2023. The coach of Inter Miami, the formation of Englishman David Beckham, hopes to convince the Argentinian to sign , as the coach of the first team, Phil Neville, notably confided, a few weeks ago. The MLS would even be ready to make colossal efforts for Lionel Messi to cross the Atlantic, in line with the changes made to the League when David Beckam came to the Los Angeles Galaxy in 2007.
A deal could notably be found with the Argentinian.
A franchise for Messi?
According to Jérôme Meary, Major League Soccer specialist interviewed by Telefoot on TF1Lionel Messi, who has "10 to 20% chance" to sign in MLS currently, could have its own franchise: "The Beckham-Inter Miami clan interacted a lot with the Messi clan during the World Cup. I know MLS is finding solutions to try to bring him in. (David) Beckham, they had managed to bring him in by offering him the possibility of owning an MLS franchise. And so, they are going to offer Messi to become the owner of a potential MLS franchise.
In 2018, David Beckham indeed created his own franchise, Inter Miami, at a greatly reduced price, for only 25 million dollars, instead of the usual 150.