Advertisement
Announced with insistence at Paris Saint-Germain during the last summer transfer window, Milan Skriniar (27) finally stayed at Inter Milan. A risk taken by the leaders of the Italian club, who have a very specific plan for the Slovak international.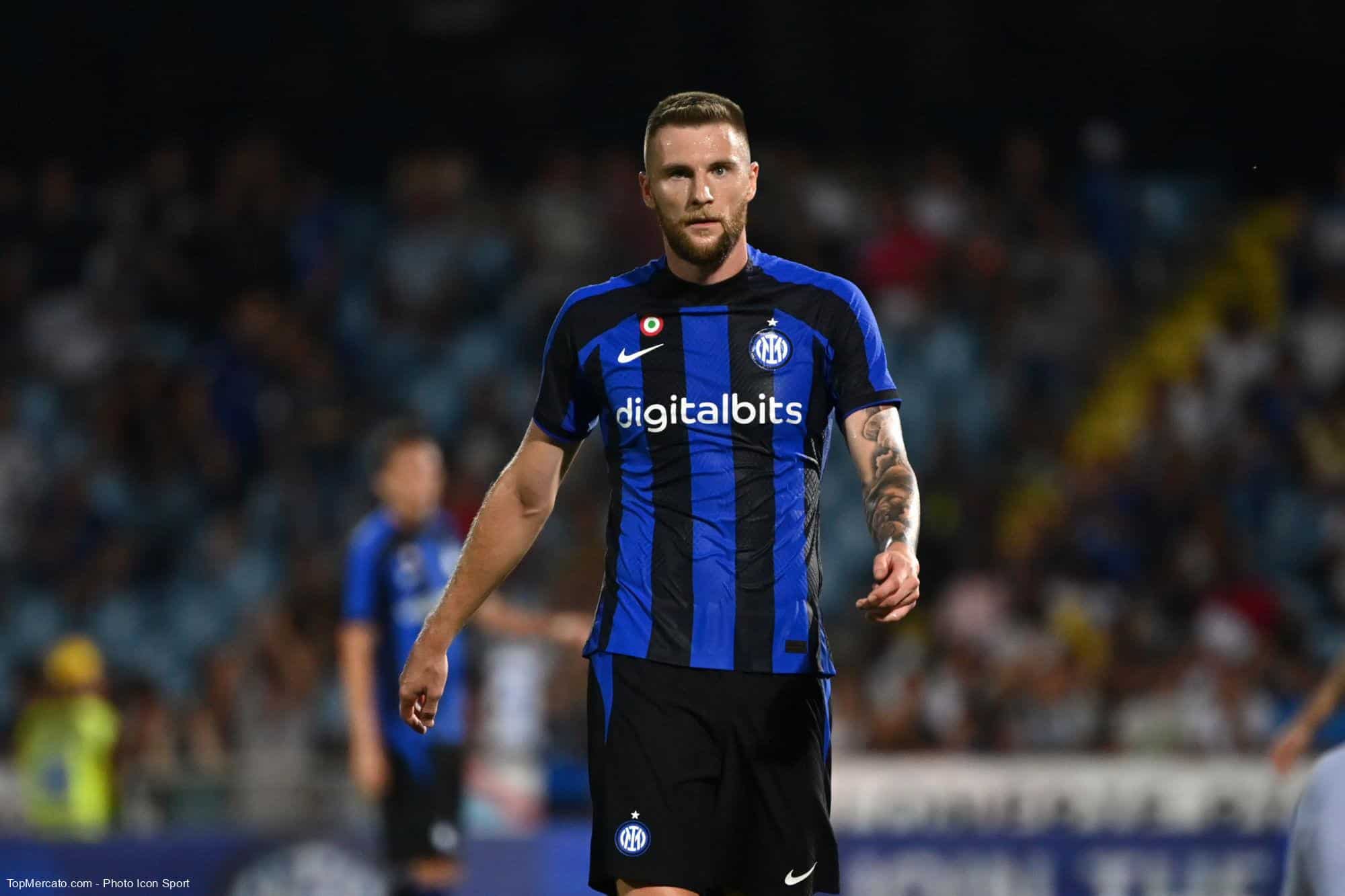 Despite several offensives from the French champion this summer, the Nerazzuri held firm by betting on a double-edged strategy. Under contract until June 2023 in Lombardy, Skriniar could leave free in a few months if he does not extend his current lease. PSG was however ready to pay a little more than 60 million euros this summer to secure the services of the central defender. Inter Milan has therefore chosen to bet on a potential extension in the coming months, which would put an end to speculation while inflating its price on the market.
Arrived in 2017 from Sampdoria Genoa, Skriniar has since become one of the best defenders in the Italian championship. Solid in duels and very consistent in recent seasons, the Slovakian international has caught the eye of several major European clubs. According The Gazzetta dello Sport, the Italian club is ready to do anything to extend its player, even if it means making him one of the biggest salaries in the locker room. The management of the Nerazzurro club would have planned to meet with the player's entourage in the coming days in order to submit a new extension offer. Will this be enough to keep him going when very exciting challenges come his way and others should follow due to his contractual situation? Not so sure…
A winning bet for PSG?
According to the Italian media, the French champion has not given up on the idea of ​​recruiting Skriniar and plans to return to the charge in this case. Luis Campos greatly appreciates his profile and Christophe Galtier was not difficult to convince. The Inter defender was also clearly tempted by an arrival in France last summer and could refuse to extend to keep control of his future. PSG would then have a good chance of luring him into their nets without paying any transfer compensation.
The first page of the Gazzetta di oggi:

📣INTER VOTA INZAGHI

The notizie 👉 https://t.co/1BDXAqKwJ5 pic.twitter.com/JIu67KIcRs

— The Gazzetta dello Sport (@Gazzetta_it) September 23, 2022