PSG could sign a big check to bring in Ibrahima Bamba (Guimarães), during the next transfer window. Luis Campos would particularly appreciate his profile and could align the 30 million euros necessary for his recruitment. The player impresses with his volume of play, in Portugal.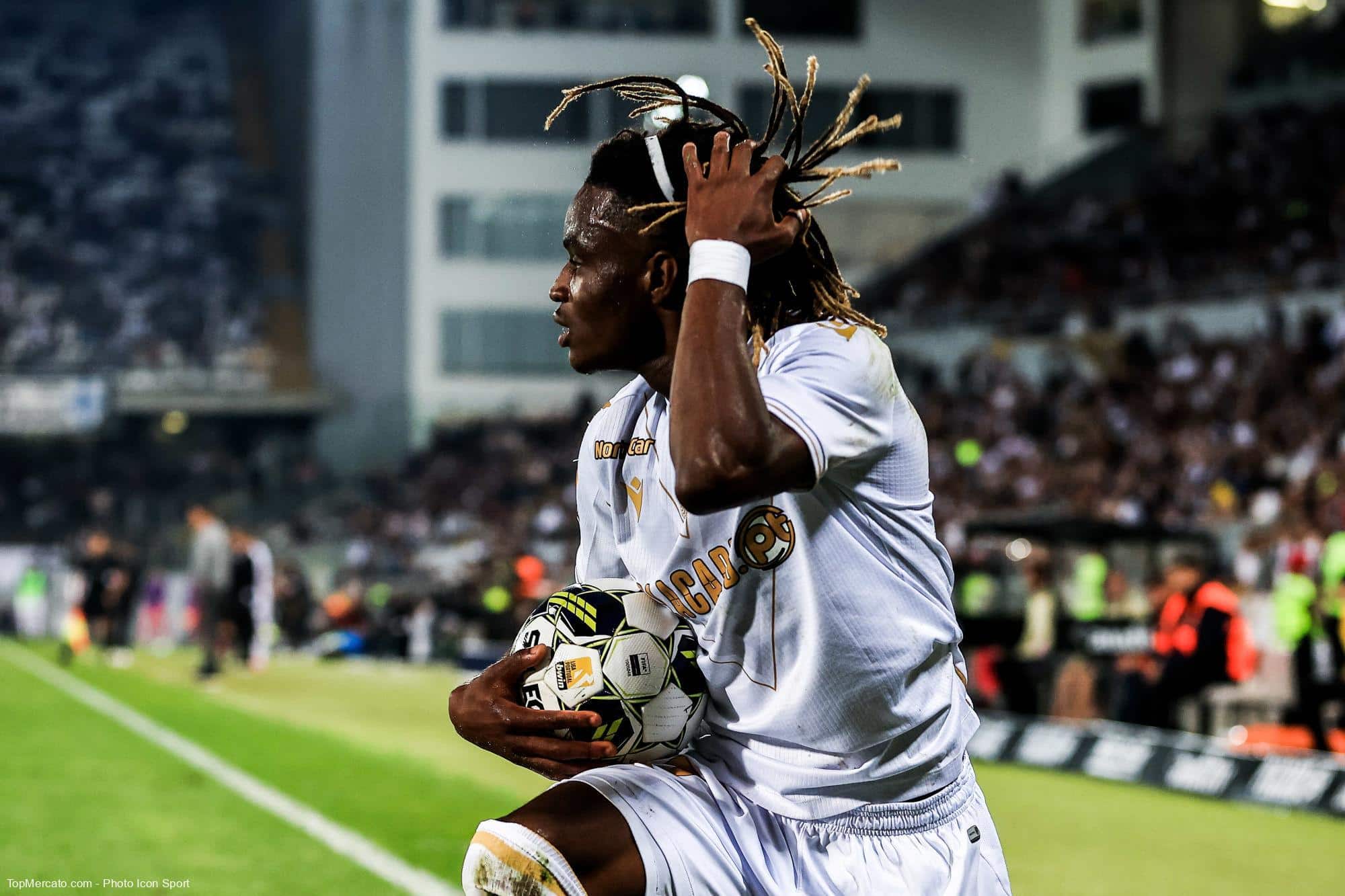 According to the elements obtained by brand, Luis Campos checked the name of Ibrahima Bamba, for his next recruitment. The Parisian club would have supervised the defensive midfielder during the match disputed by Guimarães against Benfica, on 1er october. And the Mirror adds that the player was recently estimated at 30 million euros by his managers, while he has a contract running until June 2026.
A blow "à la Luis Campos"
After Vitinha, Renato Sanches, Fabian Ruiz and Carlos Soler, PSG have apparently not finished recruiting midfielders. Luis Campos knows the Portuguese league well and certainly sensed the right opportunity. Italian and 20 years old, Ibrahima Bamba was trained in Vercelli, before joining Guimarães in 2020. The player played there in youth teams, then made his professional debut there last February. The Vercelli native has taken part in 14 games in all competitions this season. He plays as number six, in front of the defense.
The Parisian transfer window should take a turn more in line with the recruitments that Luis Campos traditionally favors in his clubs. The Portuguese is indeed renowned for getting his hands on promising elements and allowing his leaders to realize strong capital gains. His stints in Monaco and LOSC were particularly impressive in this sense.
PSG would also closely follow Jude Bellingham (Borussia Dortmund), Evan Ndicka (Frankfurt), Ilkay Gundogan (Manchester City) and Milan Skriniar (Inter Milan). Despite the many cases that have come out in recent weeks, Parisian decision-makers seem to have big ambitions for the coming seasons.