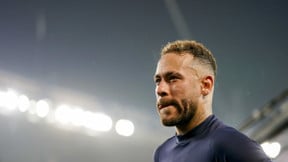 Advertisement
Advertisement
While Neymar is injured until the end of the season, Christophe Galtier has decided to set up a mid-three to best serve the Messi-Mbappé pair. Asked this Saturday, Nuno Mendes was delighted to be able to evolve in this device, and this, because he takes pleasure in occupying the entire left wing.
Deprived of Neymar, seriously injured in the ankle, the PSG had to change his plans tactically. In effect, Christophe Galtier took advantage of the long absence of his number 10 to set up a device with one less attacker and one more midfielder.
PSG don't want to see him anymore, an unexpected solution presents itself https://t.co/msSbMfxdfv pic.twitter.com/OvCzxLFJw9

— 24hfootnews (@24hfootnews) March 18, 2023
Nuno Mendes validates the revolution without Neymar
More precisely, Christophe Galtier changed from a 3-4-3 (or 5-2-3) to a 3-5-2 (or 5-3-2). And while the PSG now evolves with an additional midfielder – to best serve the attacking pair consisting of Kylian Mbappe and of Lionel Messi – Nuno Mendes is like a fish in water today.
"It's a good thing for me"
In an interview given to PSG-TV, Nuno Mendes confided that he was totally fulfilled in this new device of Christophe Galtier. "How do I view my position? Paris Saint-Germain is a team that attacks a lot, that is offensive and as we play with three central midfielders, the wingers participate a lot in the attack and I think that is a good thing for me. I like to make assists, score goals too, but I score less, assists are easier for me. So yes, helping the team is the most important thing for me."confessed the left side of the PSG. While Neymar is forfeited until the end of the season, Nuno Mendes still have several months to enjoy this training.