PSG: Neymar failed, the Spanish press balances everything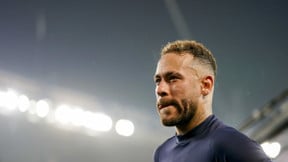 Advertisement
While PSG wants to part with it this summer, Neymar does not intend to land anywhere. After the official departure of Lionel Messi at Inter Miami, FC Barcelona could have been a point of fall for the Brazilian. The Catalan club do not want to pursue this track further because of their financial situation as well as the questionable state of health of the 31-year-old player.
The soap opera around a departure from Neymar risk of agitating the summer transfer window. The will of the Parisian leaders, Luis Campos in mind, to exfiltrate the Brazilian is no longer in doubt. Injured since the game against Lille, on February 19, the 31-year-old is slowly recovering from his ankle surgery. FC Barcelona is a destination that may well appeal to Neymar, but the Catalan club does not wish to go further in the negotiations.
Neymar: PSG is preparing a €75m transfer https://t.co/axF8zx3XyL pic.twitter.com/zx7jonEtdi

— 24hfootnews (@24hfootnews) June 9, 2023
An insoluble economic equation
The talks for the arrival of Lionel Messi At FC Barcelona had come up against the impossibility of financially welcoming the player to the seven Ballons d'Or. The need to release funds has not changed and will involve the sale of some players from the Catalan club's squad. According Sportthe emoluments affected by Neymar At PSG are incompatible with what the Barcelona leaders can offer him. The latter are not able to guarantee him the registration of the Brazilian player in the event of arrival in Catalonia. That is to say the situation in which the FC Barcelona.
Uncertainty about his health
On vacation near Miamiwhere he supports his friend Jimmy Butler engaged in the NBA Finals, Neymar projects itself on the season which awaits it. THE TEAM reports via the player's entourage, that the top scorer in the history of the Brazil is determined to have a great season now that his right ankle has been operated on. The health report concerning him is rather reassuring, according to the daily. But doubts about the reliability of Neymar worry him FC Barcelonawho does not wish to continue the discussions.
Advertisement