PSG: Neymar makes a revelation about Messi
Teammate of Lionel Messi at FC Barcelona then at Paris Saint-Germain, Neymar sees the Argentinian leave him for MLS and Inter Miami.
Photo credits: Icon Sport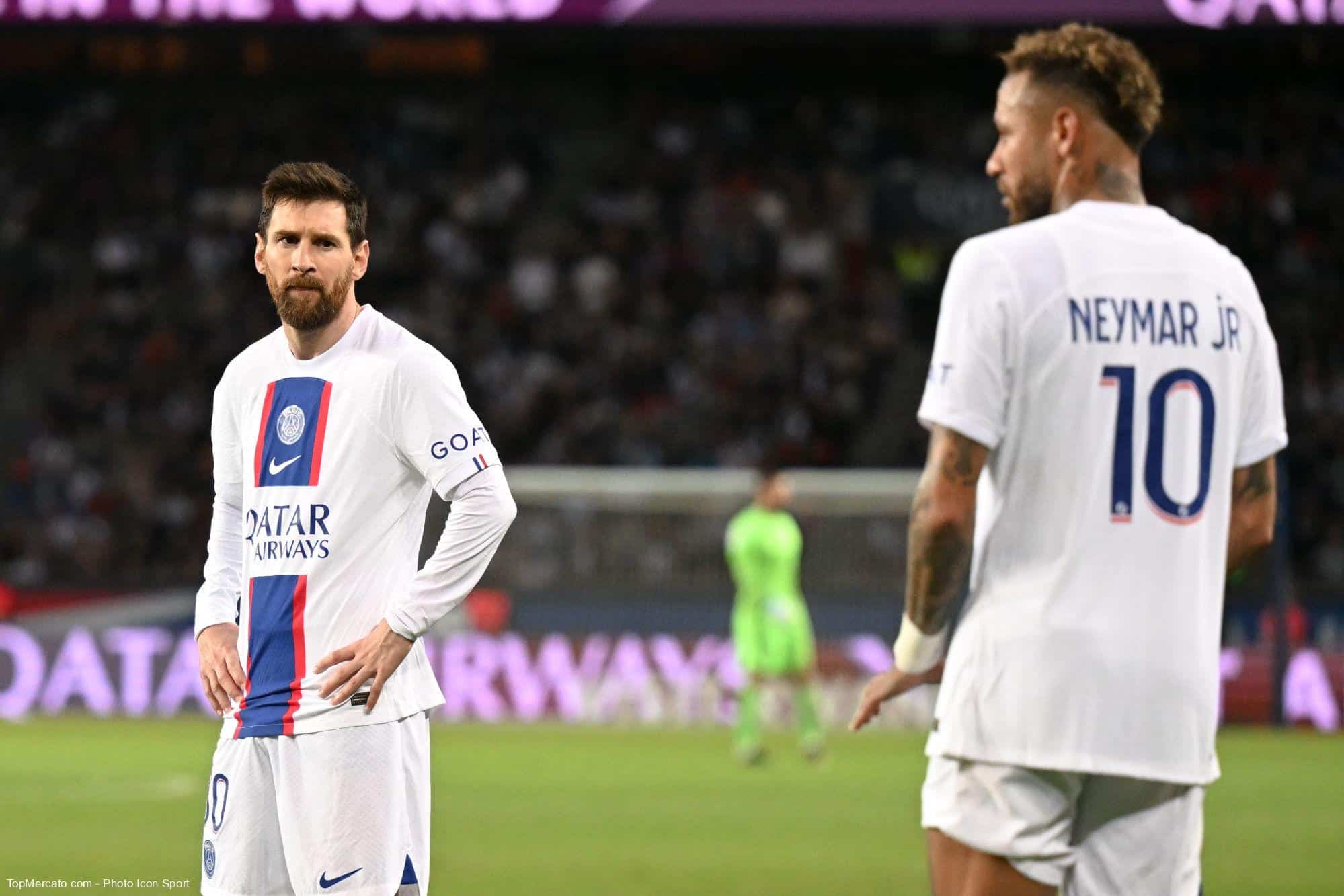 For several weeks, the future of Lionel Messi has excited the world press. La Pulga, at the end of the contract with PSG, had to choose between three options: FC Barcelona, ​​Saudi Arabia and Inter Miami, or even a hypothetical extension in Paris. While the Spanish club seemed to hold the rope, then then the Middle Eastern country, the seven-time Ballon d'Or surprised, choosing to join MLS and David Beckham's club.
But Lionel Messi turned his back on the insane offer from Saudi Arabia, to choose the lesser, but very interesting, offer from Inter Miami.
Neymar was aware
On the chain Youtube of NBA BrasilNeymar made a statement about his "friend" Lionel Messi, with whom the attacking midfielder shared six seasons between Catalonia and the capital of France. If, for several months, the press reflected on the future of the Argentinian, the Brazilian said he was quickly made aware of Lionel Messi's intentions. Asked about his reaction to the announcement of the Argentinian's departure to Inter Miami, Neymar said: "I already knew !"
Before continuing: "I knew he would come here, we had already talked about it. I told him he would be happy in Miami. I am very happy for him, and at the same time a little sad because he is gone" of PSG.
MLS will be "most popular" with Messi
According to Neymar, the arrival of the Argentine star will help develop the North American league: "It will be a much more popular league, with a lot more viewership, and everyone should benefit from it".
The 31-year-old Brazilian, who is no longer wanted at PSG, could imitate Lionel Messi, leaving the capital club. An arrival in Saudi Arabia is not to be excluded, even if Neymar is rather courted in the Premier League.