Advertisement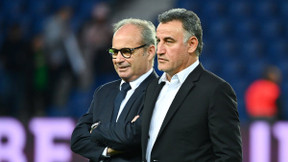 Advertisement
Advertisement
Advertisement
PSG is unleashed. After Marco Verratti and Marquinhos, another executive of Christophe Galtier is about to extend his contract with the Parisian club. Both parties would be ready to continue the adventure next season. To sign, the Spanish player would be inclined to halve his salary.
For several months, the extension operation has been launched within the PSG. The positive results were slow in coming. At the end of the contract, Lionel Messi would have refused the Parisian proposal, but others agreed to continue the adventure starting with Marco Veratti. The Italian midfielder has since been joined by Marquinhos.
OM declare war on a legend https://t.co/p7q9MSmpaW pic.twitter.com/4jnQnO53i5

— 24hfootnews (@24hfootnews) May 26, 2023
Sergo Ramos close to extending his contract
And according to the information of RMC Sports, another defender is said to be about to stretch his tenure. It would be Sergio Ramos, which has managed to convince its leaders in recent weeks. Both parties have the will to continue the adventure next season.
The defender ready to make a huge financial effort
To facilitate its signature, Sergio Ramos would be prepared to lower his salary considerably. The Spanish press speaks of a salary halved. The discussions could accelerate in the coming weeks, especially after the end of this season of League 1.