Advertisement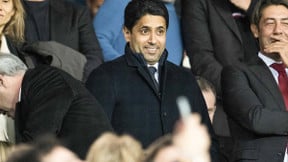 Advertisement
Advertisement
Advertisement
Weakened by the new failure in the Champions League and sawtooth results since the return of the World Cup, the future of Christophe Galtier on the PSG bench is in question. The capital club would have a few names in mind to succeed him, in particular that of Thiago Motta. If the latter should extend his contract with Bologna, a clause could leave the door open to the Parisians.
After deciding to part ways with Mauricio Pochettino last year, PSG appointed Christophe Galtier to succeed him. However, as recalled The Team recently, Nasser Al-Khelaifi had other plans. The Parisian president wanted to entrust the position to Thiago Mottawho has the advantage of knowing the club of the capital very well.
Mbappé is waiting for him, PSG are preparing a crazy transfer https://t.co/Z8XiaapHSL pic.twitter.com/5SABuBM6Uv

— 24hfootnews (@24hfootnews) March 31, 2023
Bologna wants to extend Thiago Motta
The former midfielder played at PSG from 2012 to 2018, before training the U19s. He then took over the management of Serie A and after a season at La Spezia, Thiago Motta got involved with bologna. If his name was again linked to the PSG in case of departure from Christophe Galtierthe Italian club would intend to extend his contract until June 2025, according to the Gazzetta dello Sport.
A special clause included in his contract?
However, the PSG could still have a chance in this case. Indeed, the Gazzetta dello Sport adds that a special clause could be included in his contract. It would aim to let Thiago Motta join a major European club, should any of them ever come forward. Hope is allowed for the PSG.