1998 World Champion Emmanuel Petit has given his opinion on Paris Saint-Germain's interest in Victor Osimhen, the Nigerian striker from Naples.
Photo credits: Sportinfoto/DeFodi Images/IconSport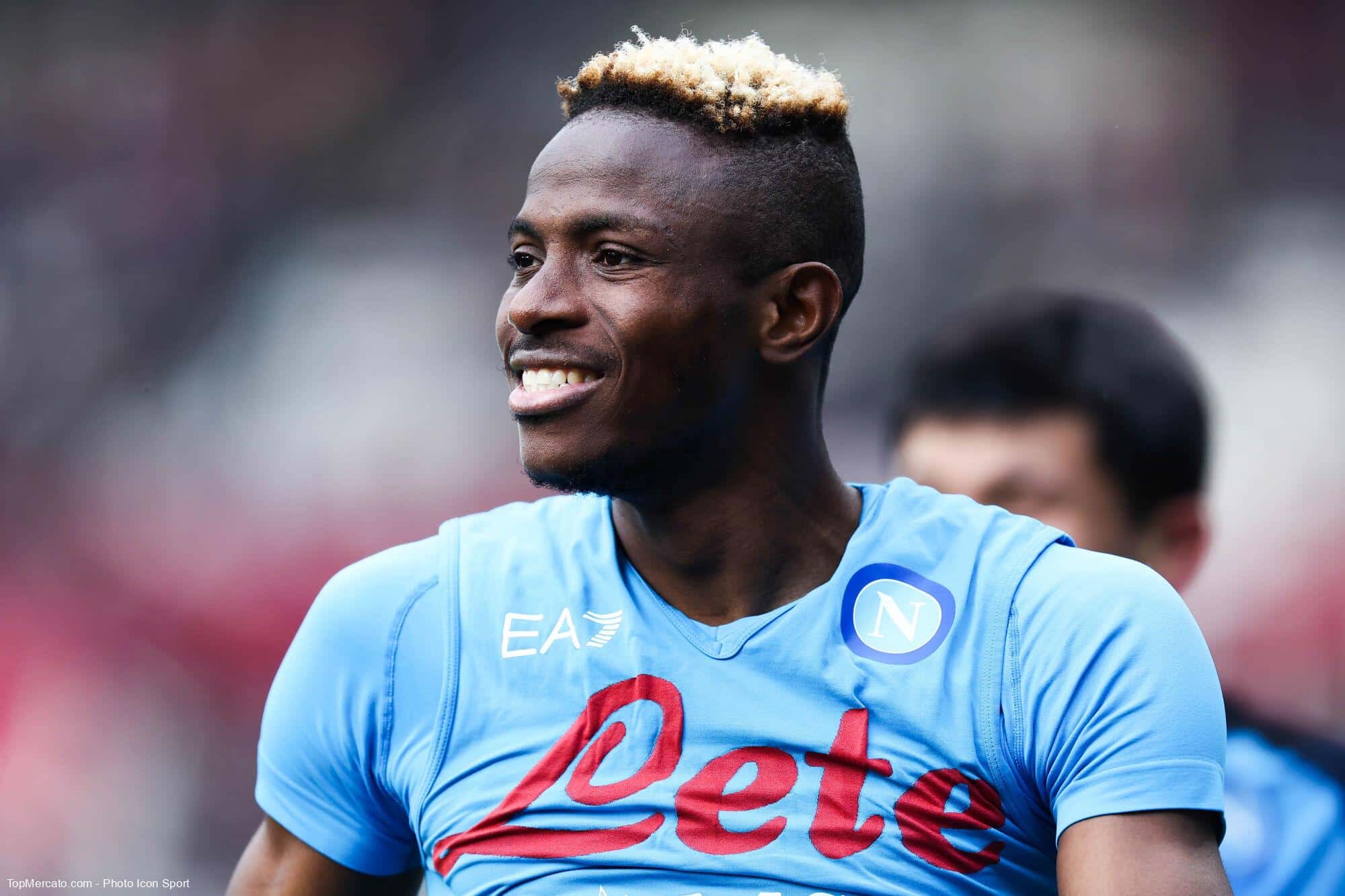 Motivated by the idea of ​​recruiting a new striker during the next summer transfer window, a desire linked to the vagueness surrounding the future of their attacking trio and in particular the Argentine striker Lionel Messi, Paris Saint-Germain are keen on Victor Osimhen. According to information disclosed by RMC Sports and taken over by us, the Portuguese sports adviser Luis Campos appreciates the profile leading to the flagship striker of Naples.
25 goals in 29 games
Leaving Lille in the summer of 2020, heading to Napoli via a transaction of 75 million euros, the 24-year-old Nigerian international is achieving feats on the other side of the Alps. This season, the Lagos native has scored 25 goals in 29 games in all competitions, including 21 goals in 23 Serie A games. abysmal 19 points on his dolphin Lazio Rome.
PSG: Osimhen priority number 1, Campos on the attack https://t.co/ur23hNZhms

– Top Mercato ⚽️ (@TopMercato) March 31, 2023
"He is the first to do the pressing"
What to think of this covetousness on the part of the Ile-de-France leaders? Asked this Friday by RMC Sports, the 1998 world champion Emmanuel Petit validates the idea. And the former Blues midfielder does not see it as a very good solution only for the statistics of the former member of the French championship.
"He has become the third-best goals/minutes ratio player in Serie A history. He is having an extraordinary season. Every year it progresses. He has incredible qualities that are sorely lacking at PSG. He has a physical presence in the area, he is a very good finisher. He has a killer instinct. He is the first to do the pressing. He's a bulldog losing the ball!"