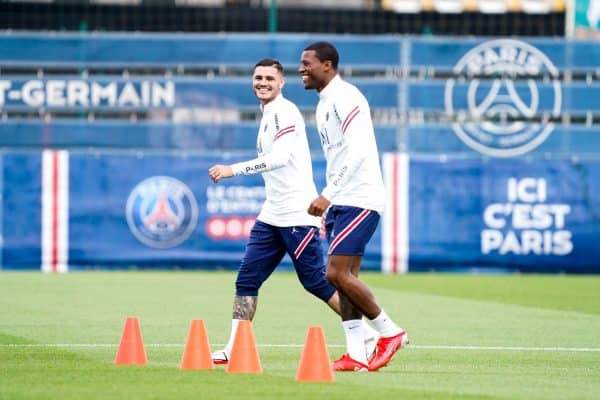 Advertisement
Paris Saint-Germain recruited last summer like this winter, but also gave up a lot of players, especially on loan.
Advertisement
An arrival at PSG implies a salary increase, sometimes very significant, and when the players in question end up disappointing, and PSG must find a way out for them, the matter is complex. Rarely wishing to give up huge salaries, the players of the L1 leader cling to their contracts, and only leave via loans, the acquiring clubs not being able to match the Parisian salary, in addition to a salary allowance.
A disabling injury
Georginio Wijnaldum is one of them. Recruited for free by PSG in the summer of 2021, the 32-year-old Dutchman missed his first season in Paris. In the French capital, the midfielder, who came from Liverpool, rose to around 10 million euros in annual salary. A sale being practically impossible, Georginio Wijnaldum left for AS Roma. https://www.youtube.com/watch?v=4CMKLjVhfoE Seriously injured for his first appearance with the Louve, after 12 minutes of play, the former Newcastle United player has since returned to the field, and played 9 games (4 starts), for 1 goal and no assists. In the hard, Georginio Wijnaldum would not have convinced AS Roma to exercise his purchase option, of 8 million euros, according to the revelations of The Team.
A return to Paris?
The option to buy midfield would become automatic if Georginio Wijnaldum takes part in half of his team's games. Because of his injury, this cannot be the case. And now, the sports director of AS Roma, Tiago Pinto, finds the purchase price of the former Red too high, especially in view of his performance within the workforce of José Mourinho. The Portuguese leader of La Louve still mentioned a possible breach of contract with PSG, but the French club denied considering such an option. At the end of his loan, the Dutch international, under contract until 2024, should therefore return to Paris.