Pushed out by Paris Saint-Germain, Neymar does not yet know what his future will hold. Several clubs are already in the running.
9th December 2022: Education City Stadium, Al Rayyan, Qatar: FIFA World Cup football, quarter finals, Croatia versus Brazil: Neymar of Brazil as the 90 minutes ends – Photo by Icon sport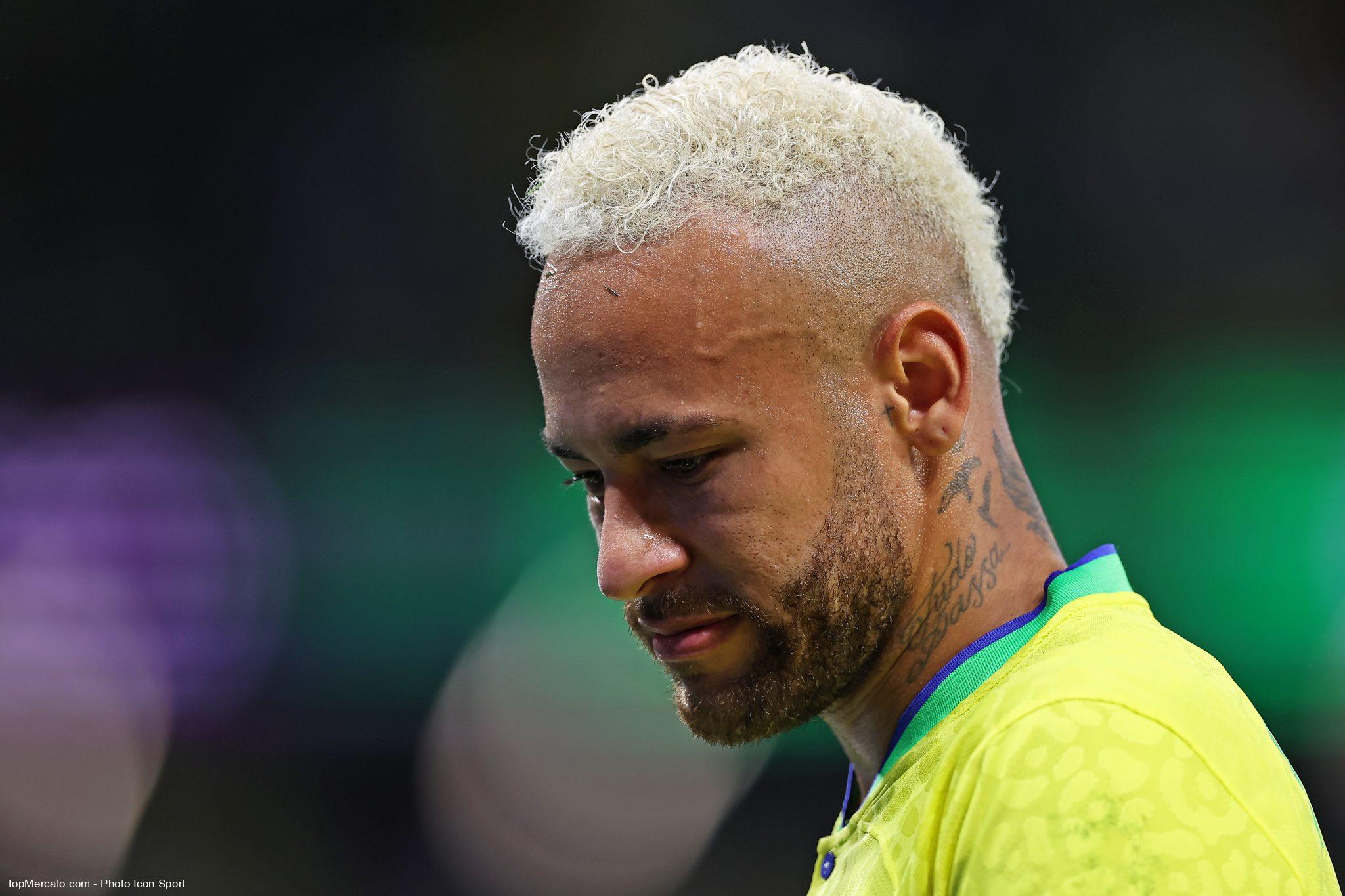 After an excellent start to the season before the international break, Neymar returned injured from Qatar and was forced to withdraw from the rest of the season with PSG due to a serious ankle ligament injury. Previously, the Brazilian had played 29 games in all competitions with his club, for 18 goals and 16 assists.
Despite his good first half of the season, the Parisian leaders would have taken the decision to separate from Neymar, even if the former Barça has a contract which runs until 2027. Doha wishes to build around Kylian Mbappé and we know that the two men are not on good terms. If the Ile-de-France club will obviously not recover its initial stake (222 million euros), several European teams have already come forward, particularly in the Premier League.
"It would be great to see him in the Premier League"
Indeed, Neymar has seen his name associated with Chelsea and Manchester United in recent days. While no discussion has yet taken place, his former Seleçao teammate, Willian, thinks crossing the Channel would not be a bad idea for the native of Mogi da Cruzes, as he explained to bein Sports : "Wherever he goes in the world, with his quality and talent, he can easily performbelieves the current Fulham player. It would be really great to see him play in the Premier League. Wherever he goes, Neymar has the necessary qualities to be able to enjoy and play good football. It is enough to know if he wants to go to Manchester United. It's a big club. It is certain that if he goes there, he will be in a very big club."
After the recent incidents that took place outside his home, Neymar would now be inclined to leave PSG. He has not, for the moment, communicated on this subject.