PSG wants to "fire" a star, the bomb of the Italian press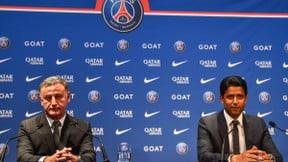 Advertisement
A few weeks ago, Marco Verratti extended his contract until 2026. But since the elimination of PSG in the knockout stages of the Champions League, the midfielder is at the heart of a storm, which could well lead him to a departure. In any case, this is what the Italian press announces.
On March 8, the PSG was beaten by Bayern Munich (2-0) and said goodbye to his dreams of success in Champions League. A meeting that Marco Verratti wants to erase from his memory. Guilty of two loss of balls, which led to the Bavarian goals, the midfielder appeared in great pain and it would irritate the PSG.
New controversy at PSG, a huge rant is released https://t.co/tJRnOGPVzP pic.twitter.com/A1qJKGJtja

— 24hfootnews (@24hfootnews) March 19, 2023
Marco Verratti in full doubt
However, a few weeks ago, everything was going well for Verratti. Even if his performances remained irregular, the midfielder kept the confidence of his leaders and extended his contract with the PSG until 2026. A choice that the French club would regret today.
"In Paris we want to fire him"
According Paolo BargiggiaTHE PSG would simply like to separate from Marco Veratti. The journalist announced it during an exchange with a surfer, who defended the balance sheet of the midfielder. " In Paris they want to fire him and the Italian c***s arrive to welcome him with open arms. did he blurt out Twitter.
Advertisement