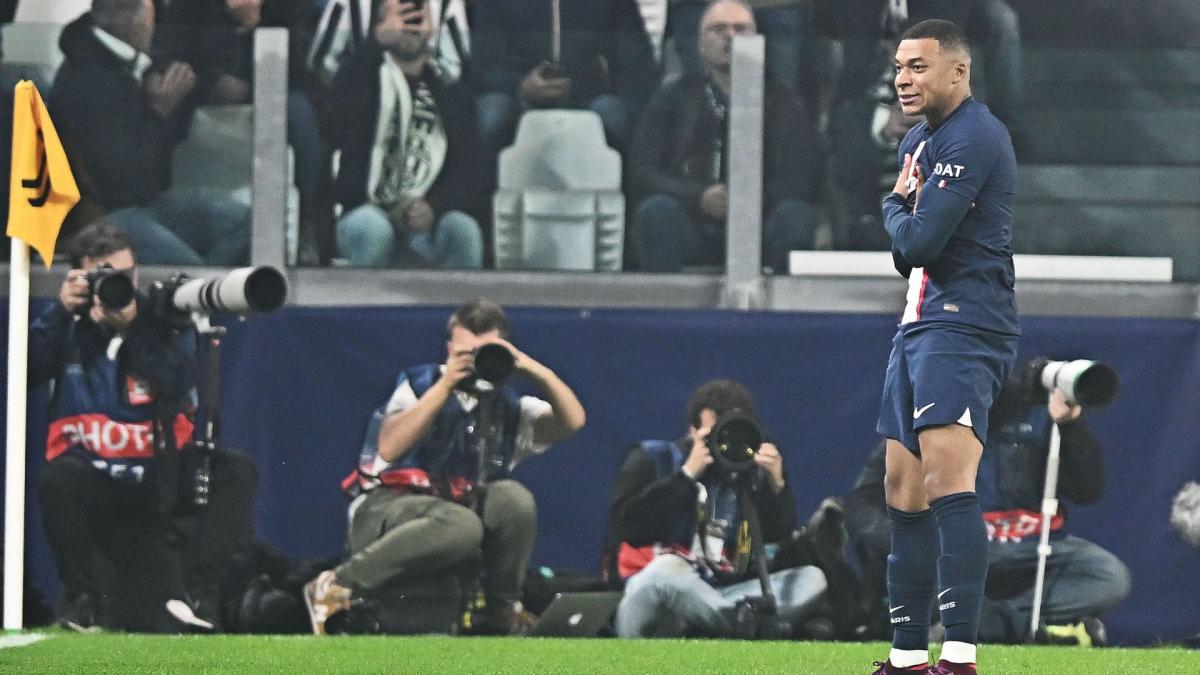 Already qualified for the knockout stages of the Champions League, PSG were aiming for 1st place in Group H this evening during their trip to Juventus. Better yet, the capital club had its destiny under control and could settle for the same result to secure the lead for the next round. At kick-off, Galtier was still deprived of Neymar, suspended, and Kimpembe, injured. It was Carlos Soler who took his place alongside Mbappé and Messi, while Ruiz started with Vitinha and Verratti in midfield. The evening started strong for PSG. Admittedly, Locatelli lit the first fuse (8th) but it was Kylian Mbappé who blew up the Turin defense. The striker got rid of Gatti, then eliminated Locatelli with a hook before lodging his shot close to the post of Szczęsny (0-1, 13th). Great art. It's not enough to run, you must above all know how to leave on time. The rest was more complicated for the Parisians. First there was this second attempt by Locatelli (17th), then the injury of Fabian Ruiz, replaced (21st) by a rather disappointing Renato Sanches overall.
The Old Lady wasn't going to let herself be bitten like that either. The absentees (Vlahovic, Danilo, McKennie, Pogba, Paredes, De Sciglio, Bremer and Di Maria) radically changed her face but she also played her qualification in the C3 play-off. Twice already, Miretti had sent a shiver through the French defense (32nd, 34th), before seeing Bonucci equalize on this clever delivery of Cuadrado's header (1-1, 39th). As a taste of the difficulties displayed by PSG in this second part of the match. Paris was already suffering and failed to stop this situation. Faced with this bis team from Juve, Galtier and his men could not find the keys to get out of this torpor. They let the Italians, led by an enterprising Rabiot, play the game, and even show themselves to be dangerous at times, failing to create opportunities. Only Mbappé (60th) and Ramos (66th) tried to wake up theirs. It was above all the changes that made the difference. Entering 48 seconds earlier, Nuno Mendes gave his team a definitive advantage on a ball in the space given by Mbappé (1-2, 69th). Fear did not escape the players of the capital either. The entry of Chiesa put the defense in difficulty, while Locatelli was denied a goal for offside (78th). It was far from convincing but PSG became the first French club to win in Turin. A meager consolation prize since at the same time, Benfica largely won 6-1 against Maccabi, winning first place in their group. Paris, 2nd, will have a lot to do in the spring.
The final classification of group H.