Advertisement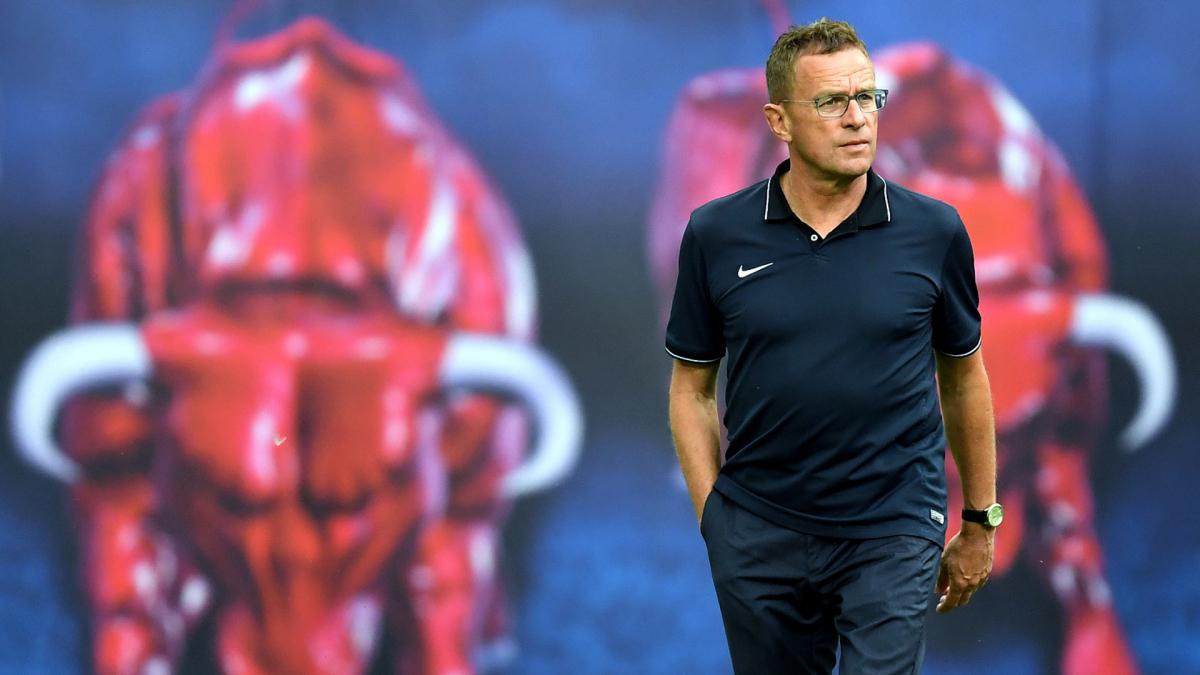 Engaged since last summer in a role of sports and development manager within Lokomotiv Moscow, the German technician Ralf Rangnick is making his expertise speak in Russia. Initiator of Gegenpressing and strong man of the Red Bull project (Salzburg and Leipzig) for years, he launched a new adventure. However, this could quickly end.
Indeed, Manchester United have separated from their coach Ole Gunnar Solskjaer and are currently looking for an interim until the end of the season. Seduced by the profile of Ralf Rangnick, the English club ticked his name. And while Lucien Favre but also Rudi Garcia are on the lookout, the former coach of Hoffenheim and Schalke 04 could win the jackpot.
Lacking more than the agreement of Lokomotiv Moscow
In any case, this is what the serious English media announces. The Athletic. Thus offering the German technician to take charge of Manchester United until the end of the season, the Red Devils convinced him. Nevertheless, Ralf Rangnick does not want to leave like a mess and asked Lokomotiv Moscow, his current employer, to release him.
If the decision of the Railwaymen is not yet known, Manchester United is confident in this matter and is satisfied with the six-month agreement reached with Ralf Rangnick. Anyway, an arrival of Ralf Rangnick is not expected for this weekend and Sunday's shock against Chelsea since the deadline will be too short for him to land an employment contract. If Lokomotiv Moscow and Ralf Rangnick agree to terminate the contract, we could expect a premiere on Thursday, December 2 against Arsenal.