Carlo Ancelotti had fun with his audience when talking about the next summer transfer window and the identity of the striker who will join his squad. The Italian coach has cited scorers likely to pack it.
Photo credits: IconSport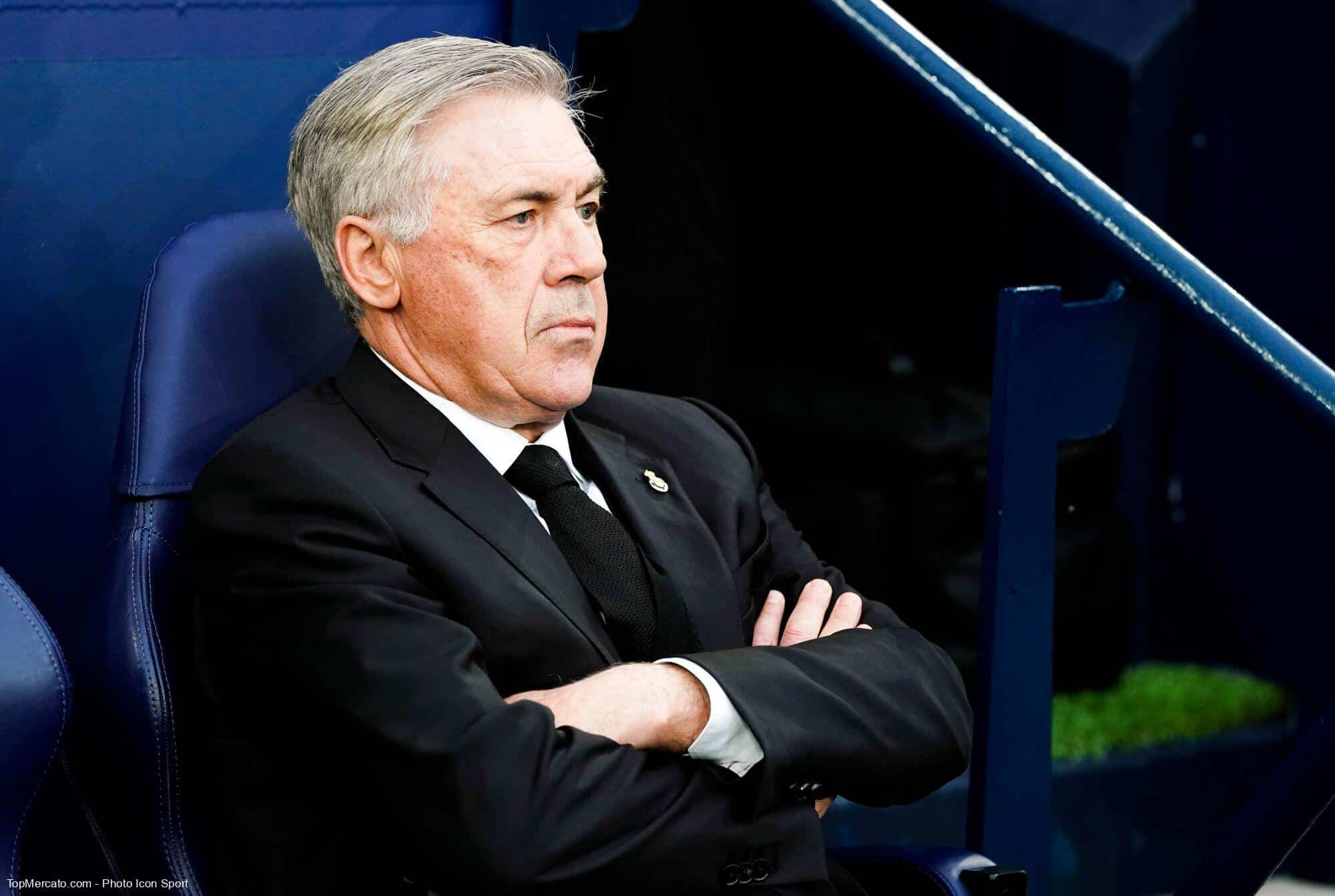 It's not a secret. Real Madrid are preparing the succession of French striker Karim Benzema. With this in mind, the club from the Spanish capital – second in La Liga behind FC Barcelona and eliminated by Manchester City in the semi-finals of the Champions League – is working on the arrival of a new artificer for the 2022-2023 season. Present this Friday in front of the journalists before the displacement of his players on the ground of Sevilla FC, Saturday on the occasion of the 37th day, Carlo Ancelotti did not escape this file which will be in the coming weeks at the heart of the Meringue news.
"We like the striker who scores goals"
The Italian coach unsurprisingly confirmed that the leaders of the White House want to enlist a scorer in the offseason. Before quoting the names of several profiles, without saying if the players in question really interest him and if his employer is really in the ranks. "We are on it. We will work to improve the squad. Talking about names doesn't seem right to me. I like Joselu, like other strikers. I like Aspas, Morata… To speak of the Spaniards. Usually you like the striker who scores goals."
🚨Carlo Ancelotti: "An attacking recruit? We're working on it. I won't say names now."

— Real Madrid 🇫🇷 (@RMadridFrance_) May 26, 2023
A 100 million deal in sight
We will therefore have to wait before knowing which attacker will have the favor of the 2022 Spanish champion. In the meantime, Real Madrid is preparing to complete a huge file, that of Jude Bellingham. As relayed by us, the Madrid leaders could settle the arrival of the English midfielder from Borussia Dortmund last week. The two clubs have reportedly reached an agreement for a transfer estimated at 100 million euros. For his part, the 19-year-old nugget would sign a long-term contract of six years, that is until June 2029.