Advertisement
Carlo Ancelotti has announced the color on the future of Marco Asensio. The fate of the Spanish winger of Real Madrid, under contract until next June, will not be decided anytime soon.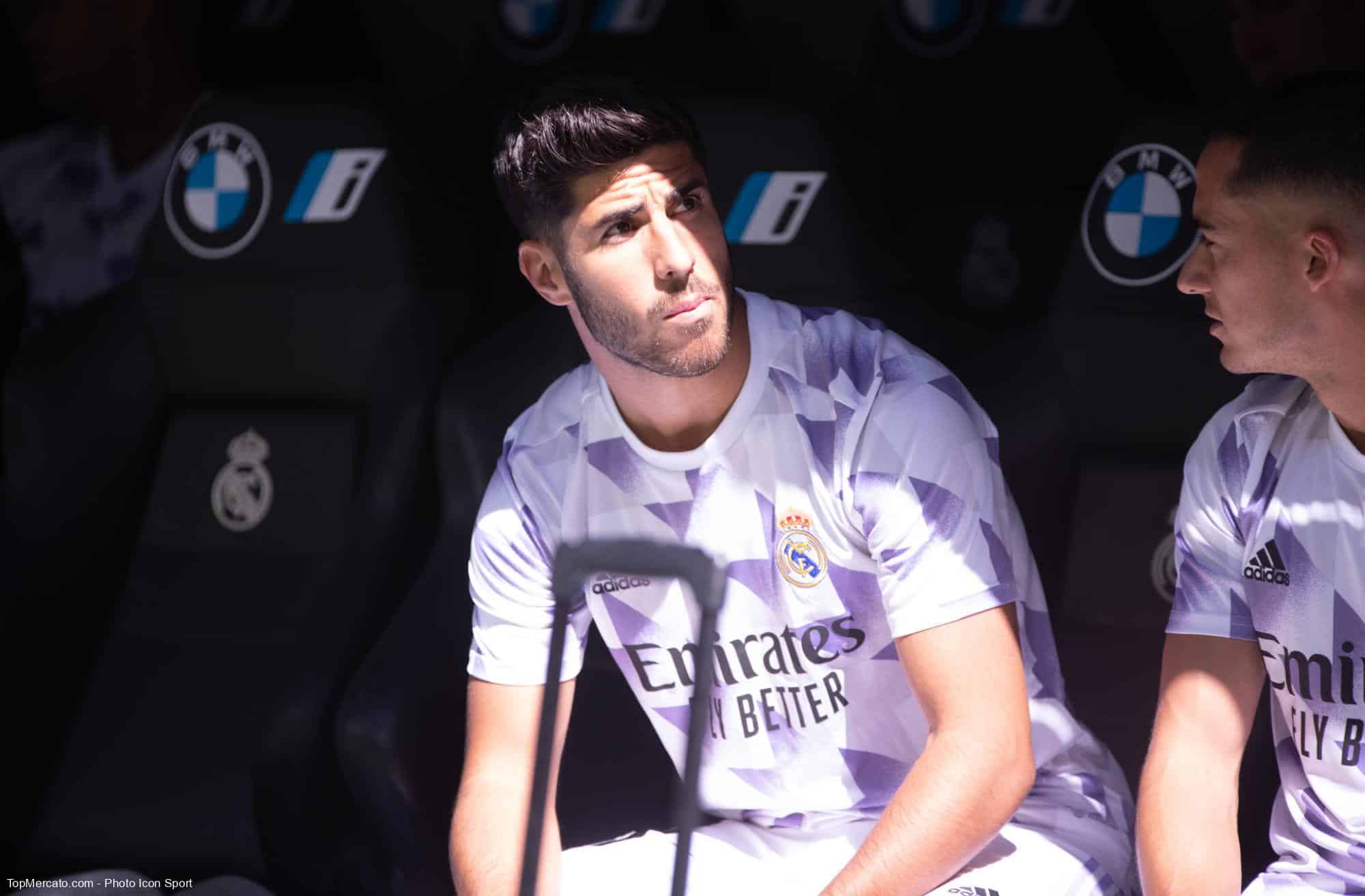 "It's no use talking about it"
The Real Madrid coach this time was a little more talkative. Remained mysterious after the victory of his players in Elche (3-0), last Wednesday, Carlo Ancelotti said more on Monday about the future of Marco Asensio. Before the meeting on the ground of the Germans of RB Leipzig, Tuesday evening as part of the 5th day of the group stage of the Champions League, the Italian coach sent a strong message on the situation of the Spanish attacking midfielder, in front of the journalists.
2 goals in 11 games this season
Without announcing his departure or a contract extension, the Merengue technician set a deadline. According to him, the future of the 26-year-old winger will not be decided until the end of the long winter break, the 2022 World Cup in Qatar from November 20 to December 18. "The club knows what I think of Asensio's future and Asensio too. Now, with the break, maybe it's time to talk about it. As long as this first part of the season is not over, there is no point in talking about it.
By a post published on instagram, the Transalpine welcomed in his own way the entry into play of Marco Asensio against Sevilla FC (3-1, 11th day of La Liga), last Saturday, the former resident of Espanyol Barcelona having delivered a decisive pass in the middle of Uruguayan midfielder Federico Valverde on the third and final White House goal. At the club since the summer of 2015, the native of Palma de Mallorca has to make do with limited playing time. Never established, the Madrid number 11 has 11 appearances since the opening of the 2022-2023 season, for 2 goals.