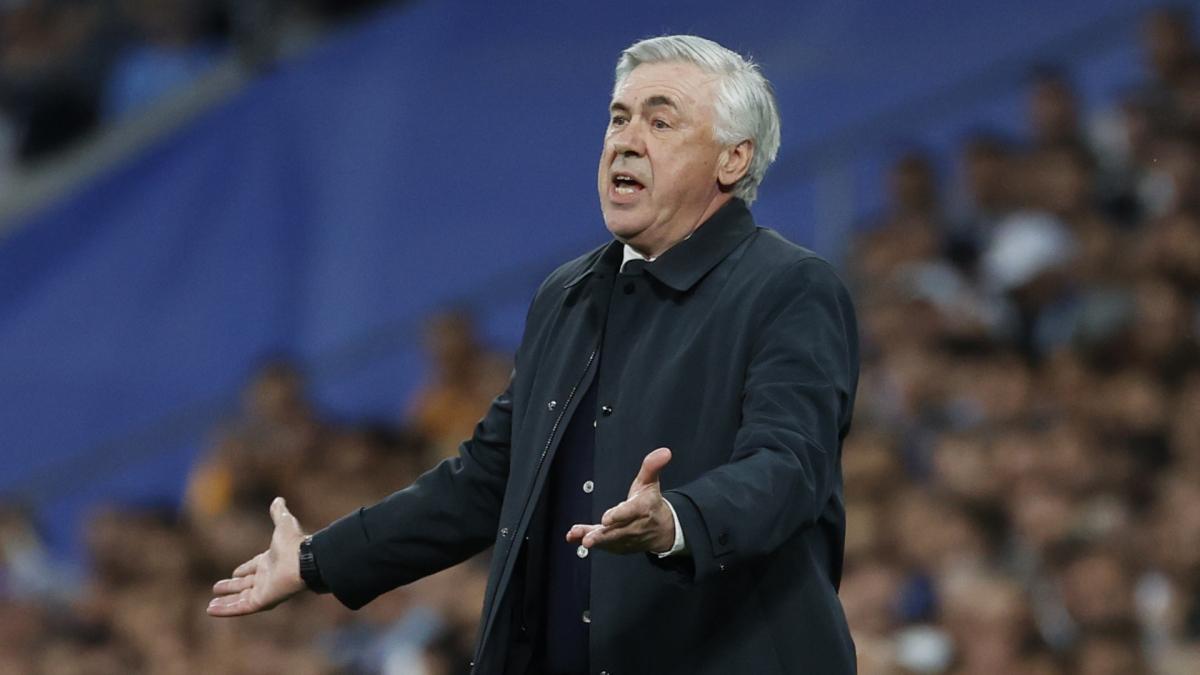 A week to forget. After the defeat conceded in Leipzig in the Champions League, the Merengues were held in check by Girona (1-1), this Sunday, during the 12th day of La Liga. A draw marked by several decisions that created controversy. The penalty awarded for an unobvious handball by Marco Asensio and then a goal disallowed by Rodrygo indeed provoked the fury of Madrid at the final whistle. Present at a press conference, Carlo Ancelotti did not hesitate to show his dissatisfaction.
"I don't like to talk about referees but I will today. It was not a penalty. It was clear. The ball hit Asensio's chest.first declared the Italian technician before outbidding. "Asensio never touched the ball with his arm. They invented it (…) Rodrygo's goal? I can't talk about it to be honest. There are rules. But the penalty was never a penalty.thus launched the strong man of the Casa Blanca before relativizing on the situation of his family: "There are too many matches. It is difficult to recover physically and mentally. It happens to all teams.. A tone, however, annoyed going in the direction of his protege Dani Carvajal, also exasperated.
Real does not digest arbitration decisions!
"Impossible… It's not possible"initially sent the Spanish right side before delaying at the microphone of the Movistar : "We are not going to give more importance to the penalty, because it was whistled and that's it. We have to correct the mistakes, work and continue to progress. In the end, we are in a good situation. Any team would like to be where we are. We had good chances, but a set piece action condemned us and we couldn't get the 3 points..
Asked, in turn, about the frustrating scenario experienced by the Merengues, orphans of Karim Benzema, injured, Thibaut Courtois also indulged in a certain misunderstanding of the decisions: "I don't think this (Asensio's hand, editor's note) is whistled in the Champions League. They thought it was a hand and that's it. It's very rare, sometimes it's a hand, sometimes it's not. We don't know when that is.", regretted the Belgian international goalkeeper. One thing is certain, beyond the poor performance of the teammates of Vinicius Junior, scorer during this poster, the decisions of Mario Melero Lopez will remain widely discussed in the coming hours…