Advertisement
Real Madrid would have ticked the name of Lisandro Martinez, to improve their defense. Manchester United would like to keep him, but could resolve to let him go in the event of a significant offer. The Argentinian currently has a contract that runs until 2027.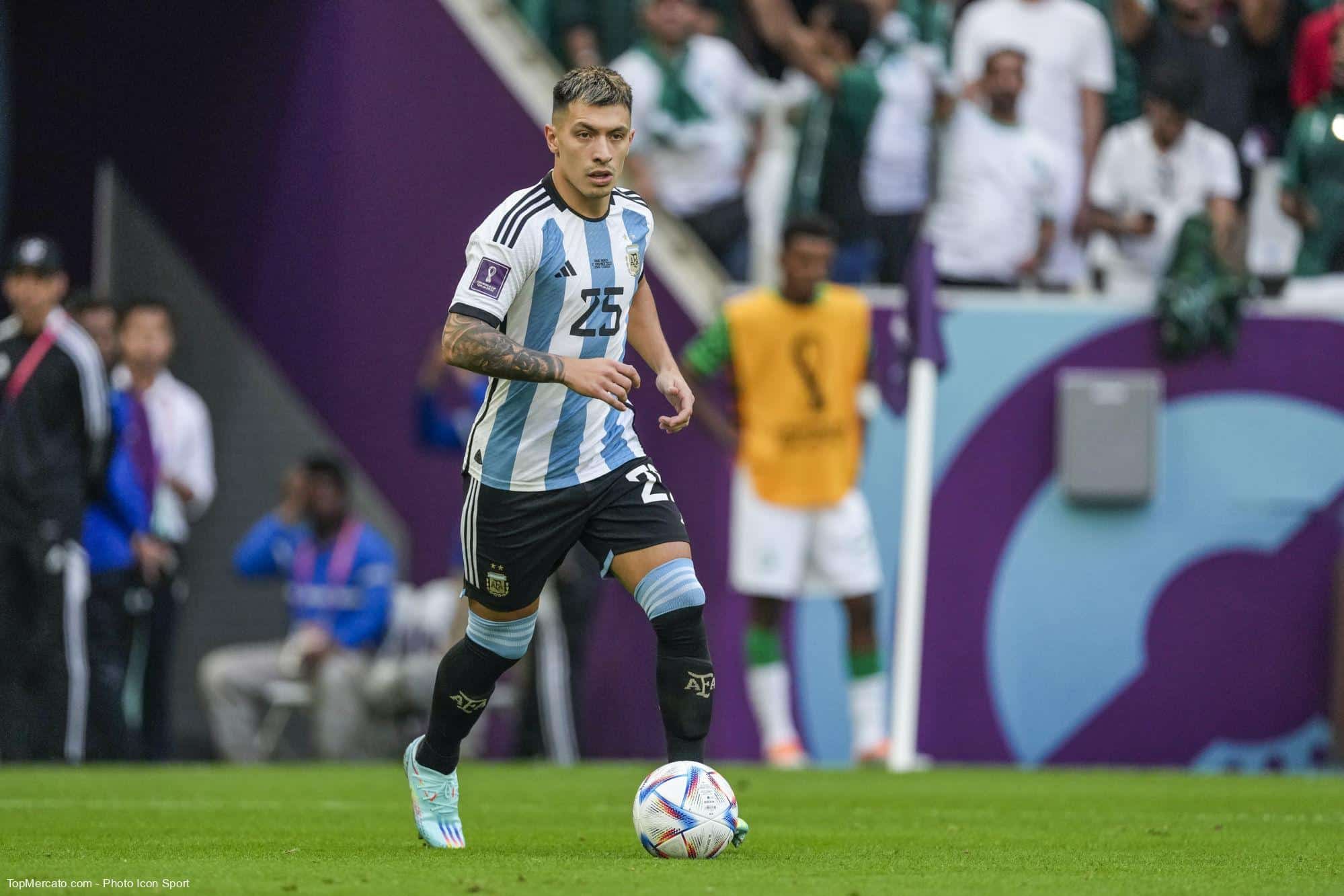 According to information collected by Defense Central, Real Madrid are watching Lisandro Martinez's performances closely, with Manchester United and with Argentina. Florentino Perez would have put his name at the top of his shortlist, to improve the axis of his defense. Merengue scouts are said to be following his progress since his move to Ajax Amsterdam. Manchester United would not sell, given that the Argentinian is one of the executives of Erik ten Hag's team. Its leaders could, however, be sensitive to an off-market proposal.
Manchester United could let him go in the event of an XXL offer
The Mancunians paid 58 million euros to secure the services of Lisandro Martinez last summer. The player was one of Erik ten Hag's priorities. The Spaniards still have the means to convince the Red Devils to override his status and grant him an exit voucher. His arrival could allow Carlo Ancelotti to compensate for the departure of Nacho Fernandez, whose contract should not be renewed. It would be perfectly in line with the desire of the Merengue leaders to bet on promising elements capable of reaching the very high level. Florentino Perez has drawn a line under the era of the Galacticos. The Madrid boss is now betting on players likely to progress within the White House.
Aged 24, Lisandro Martinez has a contract that runs until June 2027. The native of Gualeguay has taken part in 21 games with the Red Devils since the start of the season, including 19 as a starter. The player spent three years at Ajax Amsterdam, before joining England.