Advertisement
In a press conference, before Real Madrid's trip to Rayo Vallecano on Monday evening, Carlo Ancelotti sent a clear and clear message about the merengue club's next winter transfer window. The people of Madrid do not intend to splurge in January 2023.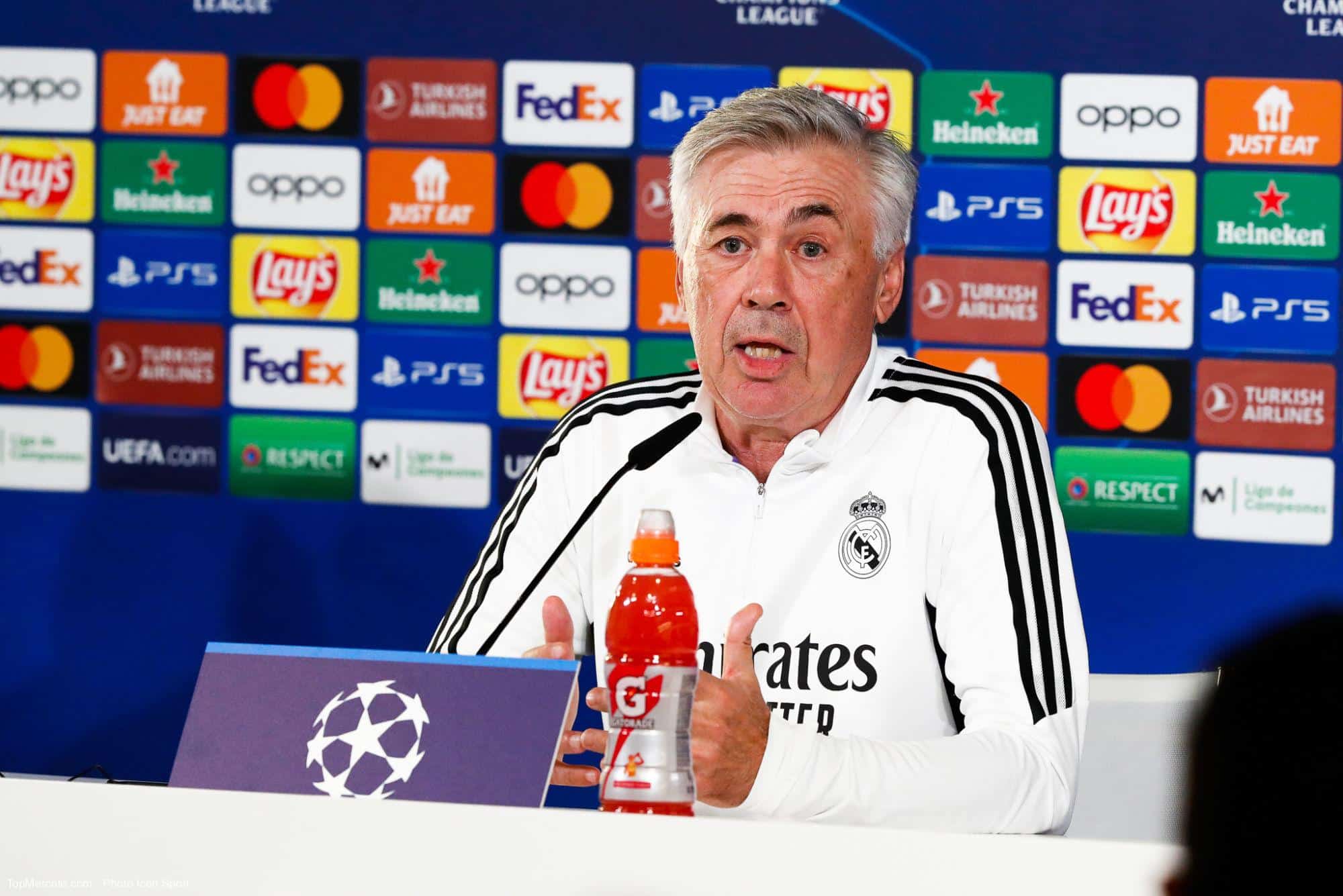 "The market is closed"
Real Madrid fans have been warned. The club from the Spanish capital should not be very active during the next winter transfer window. This is the message sent to the media by his coach Carlo Ancelotti, before the meeting of his players on the field of Rayo Vallecano Monday evening counting for the 13th day of La Liga. According to the words of the Italian technician, the White House will bet on the stability of its workforce to play the second part of the 2022-2023 season, which will be marked in particular first by the knockout stages of the Champions League and then by the fight for the title of Spanish champion.
A wise summer transfer window
"Our idea is clear: the market is closed, both for arrivals and departures. But if someone asks to leave, we will listen", warns the former Paris Saint-Germain coach. This is not the first time that the Transalpine has been very cash on the intentions of Real Madrid on the next transfer market. Among the players likely to change air in the coming months, the departure of Belgian attacking midfielder Eden Hazard cannot be ruled out. It remains to be seen whether the Red Devil, under contract until June 2024, will ask to leave in January 2023.
Last summer, Real Madrid paid "only" 80 million euros for French midfielder Aurélien Tchouaméni, who arrived from AS Monaco. German central defender Antonio Rüdiger signed a free contract following his departure from Chelsea.