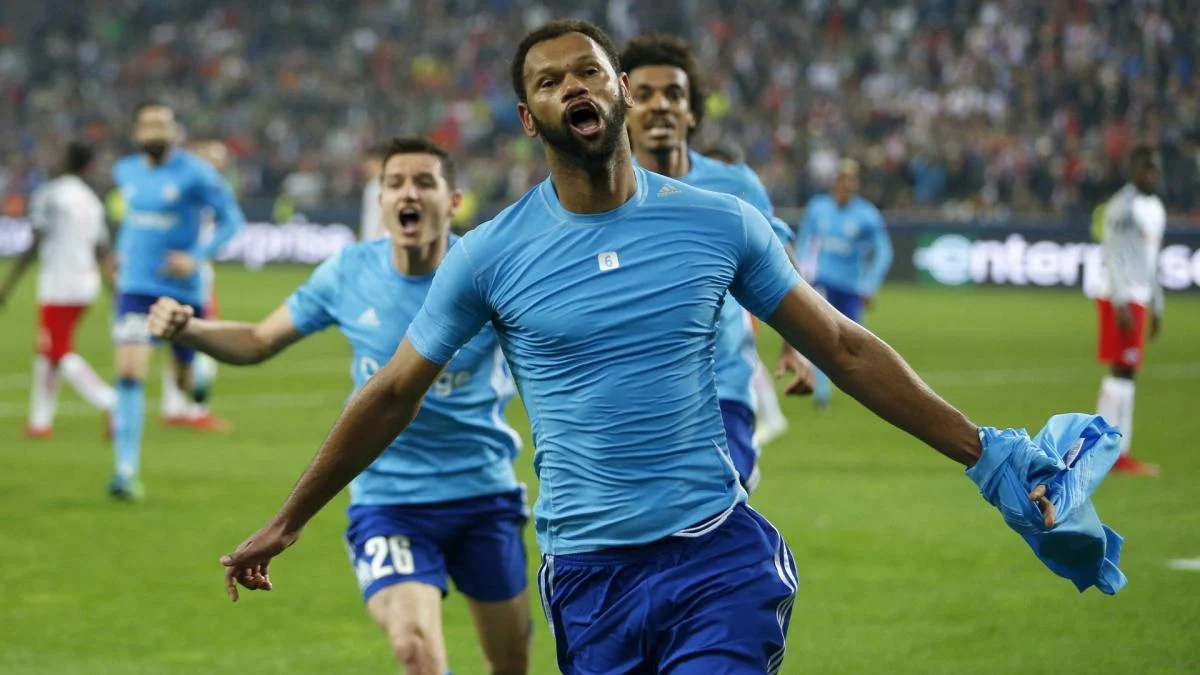 Advertisement
Advertisement
Rolando played for Olympique de Marseille for four years. A passage marked by a timid start which earned him some reprimands from the Olympian supporters but also a start with a bang after having lived up to the expectations placed on him. The Portuguese will have played 123 games with the Marseille club for 7 achievements. In addition to these statistics, the defender has always worked and wet the shirt during his years at OM, qualities recognized by the people of Marseille.
What's next after this ad
Rolando gives his opinion on the Dimitri Payet case…
During an interview with RMC, Rolando returned to his time in Marseille. A great opportunity to remind that he had no regrets about his Olympian adventure. "When I make a decision I never have any regrets. It was my decision (to leave Marseille). It was the right time. I lived through difficult times, very hard at OM, but I also experienced things that I have not experienced elsewhere, with moments that marked me for life. It's a different city, which I've come to love. I felt it was time to go, because they changed everything a bit, it was a different time for the team. Too bad André Villas-Boas arrived after I left (laughs). But my time at OM was over. notably entrusted the Portuguese defender.
To read
Flamengo vice-president still has hope for Gerson
The former Olympique de Marseille player then had strong words for his former teammate Dimitri Payet. For the 37-year-old player, the Reunionese striker still has all the qualities to establish himself again as a starter within his team if not in that of Igor Tudor. "It's difficult, Dim's qualities we all know them. He's a real number 10, a player who wins games with assists or goals. He sets the pace. He knows when to keep the ball, when to give it away… He's a complete player. Afterwards, it's the coach who has different ideas because he has his own system. It's football, everyone has their own ideas. I don't know Tudor, I'm not going to judge him, but me, in my team, Dim would always start. Rolando said. Words that should please the principal concerned.
What's next after this ad
… And advises Cristiano Ronaldo to go to OM
Not stingy with comments, Rolando then confided in the rumor Cristiano Ronaldo at Olympique de Marseille. "I would like (for Ronaldo to join OM), that would be one more reason to go to the Vélodrome. We are not going to lie to each other, Ronaldo remains Ronaldo. If he came to a team like OM in France, he would score at least ten goals. I'm sure he would help the club well. Would I advise him? Of course, I would advise all players to go to OM. But I would also tell him to prepare well, because it's not an easy place. You have to learn Marseille life, to live it to the fullest. OM in Marseille isn't just during matches, it's 24 hours a day. But it is a magical place, and different" concluded the defender. Even if this transfer seems unrealizable, the Olympian supporters should appreciate the declaration of their former player
Since his departure, the former Portuguese international (21 caps) has continued to keep Olympique de Marseille, and Marseille in general, close to his heart, as this interview proves. As a reminder, Rolando is a free agent and still looking for a new club since leaving Braga during the previous summer transfer window.
Pub. the