Before the start of the 2022 World Cup in Qatar (November 20-December 18), Fernando Santos once again spoke about Portugal star Cristiano Ronaldo. The coach of the 2016 European champions has shown his confidence in the level of play that will be displayed by the Manchester United striker.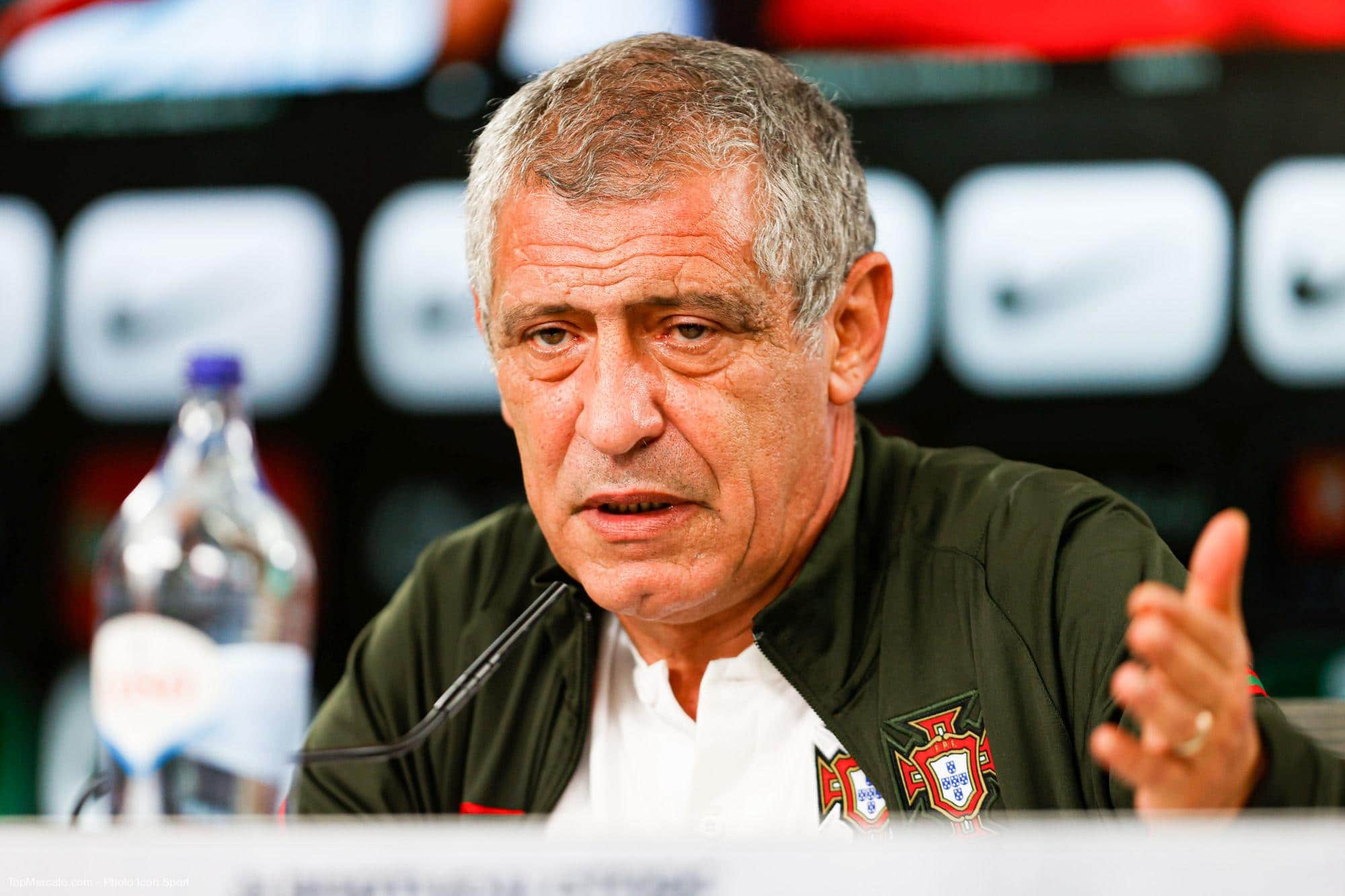 Man Utd want to part ways
Cristiano Ronaldo is no longer really talking about his performances on the pitch. In great difficulty with Manchester United since the start of the 2022-2023 season with only 3 goals in 16 games in all competitions, the Portuguese striker is creating more buzz on his statements and revelations to journalist Piers Morgan. Last outing to date which did not fail to arouse many reactions, his words on his future with the Red Devils. A confidence not without consequence since the English club would now consider breaking the contract of the native of Funchal, running until next June (+ twelve months in option).
"Cristiano is hugely hungry"
This interview would almost make you forget that "CR7" is preparing to play the 2022 World Cup in Qatar with the 2016 European champions, opposed in Group H to Ghana (Thursday November 24), Uruguay (Monday November 28 ) and South Korea (Friday, December 2). Absent from the last friendly match against Nigeria (4-0) due to gastroenteritis, according to the official speech, will the former Real Madrid player be up to it to bring Portugal to the top? In front of the journalists, the Portuguese coach Fernando Santos tried to reassure on the state of mind and the level of play of the 37-year-old star.
"Cristiano, like all the players I've called up, is hugely hungry to show his abilities and make Portugal world champions. Is Ronaldo hungrier? Let's wait and see. He was always hungry which is why he stayed at the top of football for so long. I'm not interested in the situation a month ago. He has played four games for Manchester United since. First elements of response in five days against the Black Stars.