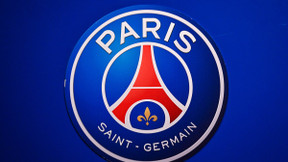 Advertisement
Advertisement
Suspected of having raped a young woman, Achraf Hakimi was indicted by the Nanterre prosecutor's office. Eager to defend the PSG star, Oscar Renteria created controversy in spite of himself. In the process, the Colombian sports journalist was fired by Caracol Radio.
Accused of rape by a young woman, Achraf Hakimi was indicted by the prosecution of Nanterre. What did not fail to react Oscar Renteria, Colombian sports journalist from Caracol Radio.
PSG don't want to see him anymore, an unexpected solution presents itself https://t.co/msSbMfxdfv pic.twitter.com/OvCzxLFJw9

— 24hfootnews (@24hfootnews) March 18, 2023
Hakimi indicted for rape
In effect, Oscar Renteria insisted on defending Achraf Hakimi. However, the Colombian sports journalist expressed himself very badly, making it clear that the complainant was responsible for his alleged rape. And his shock exit cost him dearly, sinceOscar Renteria got fired by the media Caracol Radio. Nevertheless, Oscar Renteria sticks to its guns and has no intention of apologizing to the potential victim.
"Go ahead, but you know what risk you run"
"I simply said that, given all that is known, if a girl anywhere in the world decides to visit a footballer's bachelor pad, she should know what she is getting herself into. You have to know what risk you can run (…) Because of everything that happens in the world of football, we know what can happen and that's the only thing I said, that she was aware of what could happen to him (…) Do not tell me that you do not know what you are going to be exposed to if you go into the bachelor pad of a footballer or any man. I simply tell him: go ahead, if you want, go ahead, go ahead, but you know what risk you are running »repeated the Colombian sports journalist Oscar Renteria in comments reported by Football 01.