Advertisement
Presented as a possible surprise of this edition, Serbia approaches the 2022 World Cup with a good dose of ambition. Team, calendar and form, here is all you need to know about the White Eagles.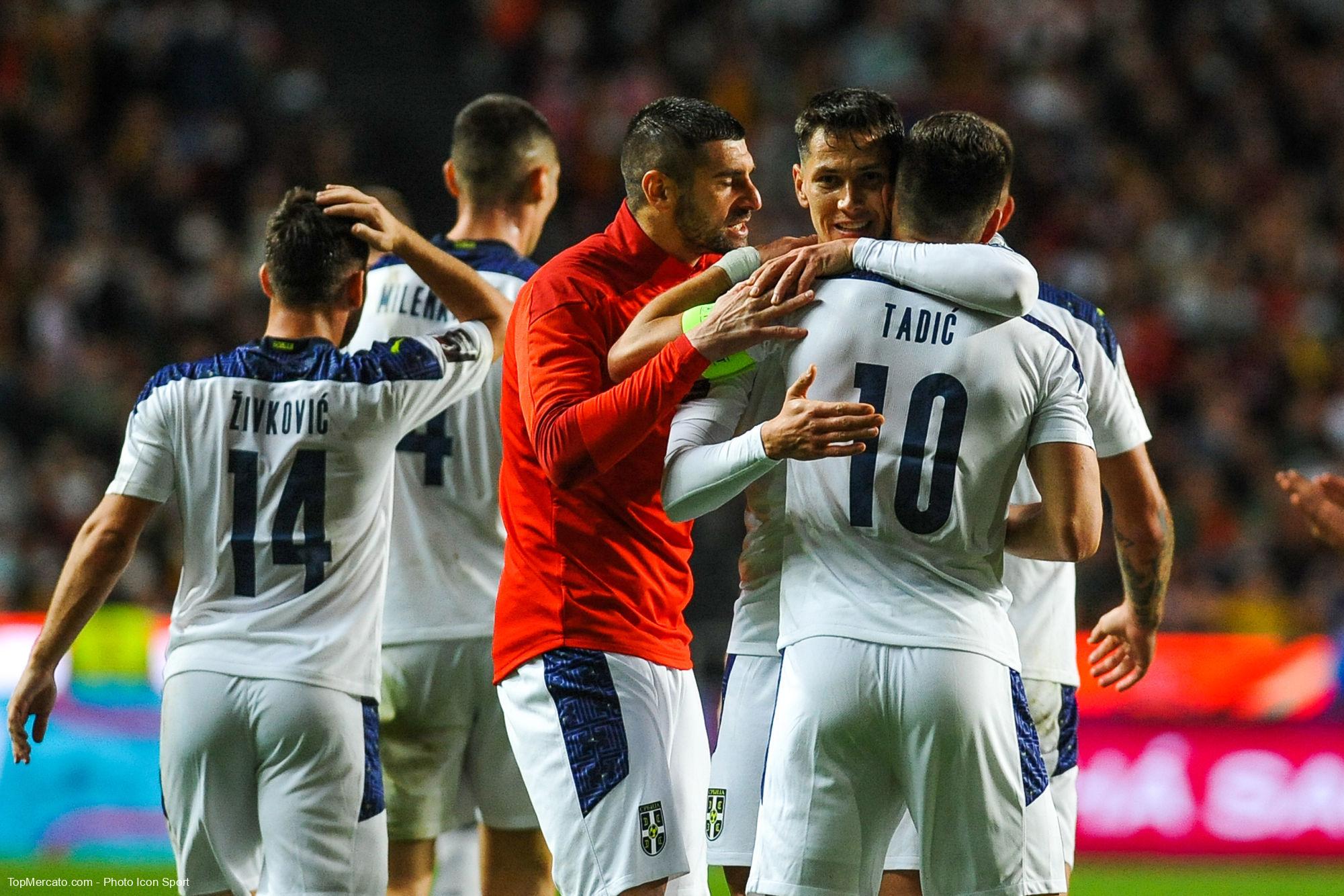 Serbia squad for the 2022 World Cup
With Sergej Milinković-Savić in midfield and Dušan Vlahović in attack, Serbia have the very best in two key positions. All accompanied by lieutenants like Nikola Milenković in defense, Filip Kostić in the middle and Dušan Tadić in attack, plus jokers of the caliber of Aleksandar Mitrović and Luka Jovic up front. Note the presence of two former Ligue 1 players, Predrag Rajković (ex-Reims) and Nemanja Radonjić (ex-OM).
Guardians: Marko Dmitrović (FC Sevilla), Predrag Rajković (Mallorca), Vanja Milinković-Savić (Torino).
Defenders: Stefan Mitrović (Getafe), Nikola Milenković (Fiorentina), Strahinja Pavlović (RB Salzburg), Miloš Veljković (Werder Bremen), Filip Mladenović (Legia Warsaw), Strahinja Eraković (Red Star Belgrade), Srđan Babić (Almeria).
Environments : Nemanja Gudelj (Sevilla FC), Sergej Milinković-Savić (Lazio), Saša Lukić (Torino), Marko Grujić (Porto), Filip Kostić (Juventus), Uroš Račić (Braga), Nemanja Maksimović (Getafe), Ivan Ilić (Hellas Verona ), Andrija Živković (PAOK Salonika), Darko Lazović (Hellas Verona).
Forwards: Dušan Tadić (Ajax), Aleksandar Mitrović (Fulham), Dušan Vlahović (Juventus), Filip Đuričić (Sampdoria), Luka Jović (Fiorentina), Nemanja Radonjić (Torino).
Serbia fixtures (Group G)
Thursday November 24, 8 p.m., Brazil – Serbia (Day 1)
Monday November 28, 11 a.m., Cameroon – Serbia (2nd day)
Friday December 2, 8 p.m., Serbia – Switzerland (3rd day)
The shape of Serbia
Having managed to get ahead of Portugal, notably with a 2-1 victory in Lisbon, Serbia carried out the surprise by finishing at the top of their elimination group at the World Cup. In great shape, the White Eagles have lost only 2 games in 2022 and remain on 5 wins in 6 games.
Information to know about Serbia
With an average of 187.1 cm, needless to say that Serbia is the selection with the highest average height of this World Cup! With 2.02m, goalkeeper Vanja Milinkovic-Savic is the 2e tallest player in this edition, and many players exceed 1.9m, including stars Sergej Milinković-Savić and Vlahović. Level set pieces, opponents are warned!
Serbia's chances at the 2022 World Cup
4 years ago, in a very close group, Dragan Stojković's men were eliminated in the group stage because they were beaten by Brazil and Switzerland. This time again the Seleçao is the favourite, but the battle promises to be much tighter with the Nati while Cameroon will act as Petit Poucet.
History of Serbia at the World Cup: 13th participation; including 2 semi-finals.