Serge Aurier tackles PSG and regrets injustices!
Between Laurent Blanc and Serge Aurier, the hatchet is obviously not yet buried. More than seven years after the case of "Periscope"the defender complained about the behavior of his former club during an interview with the chain Yes Hustle.
Photo credits: Icon Sport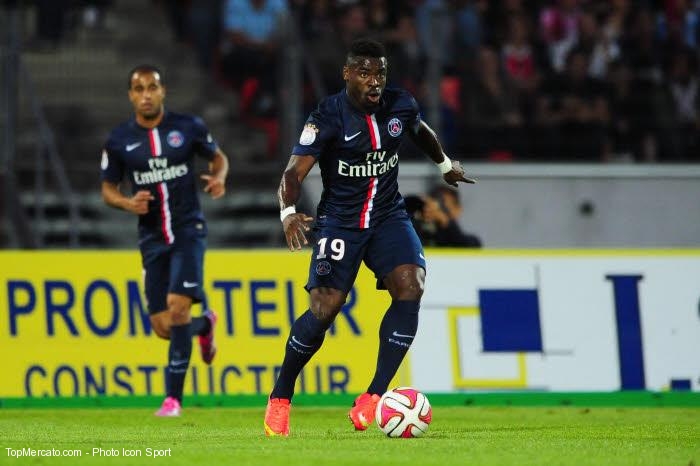 Laurent Blanc and Serge Aurier are obviously not ready to go on vacation together. In an interview with YouTuber The Chairman, the Nottingham Forest player returned uncompromisingly to his time at the capital club. As a reminder, Serge Aurier played 81 games with the Reds and Blues jersey between 2014 and 2017.
If the performances of the Frenchman have not really remained in the history of Ligue 1, no one has however forgotten the episode which has become very famous in the Periscope. Live on the now defunct application, the native of Ouaragahio (Ivory Coast) had indeed insulted his coach, notably treating Laurent Blanc of "damn" in front of many netizens. This big slippage had obviously made the headlines for several days.
"There have been a lot of injustices like that."
But Serge Aurier wanted to draw attention to a completely different subject during his interview with The Chairman. In this long exchange of almost two hours, the 30-year-old player indeed recounts having been the victim of"injustice", to use his words, when he played for Paris Saint-Germain.
"There are situations that you do not control and that you cannot accept. When I go to play in Africa, I take my plane, like everyone else. Arrive there, I make my move, I play in impossible terrain. I will be back. Those who have been to South America, we arrive at the same time, the same day. And I am led not to rest and they rest. And when I ask the question, I am told: 'That's how it is.' No it's not like that. Why is it like this? I flew six hours, the others eight or nine and we can't have the same rest? For what ? Because me it's six hours and them two more? No, it's not like that"explained the resident of the Premier League in remarks compiled by RMC Sports.