Spain is already thinking of firing its coach!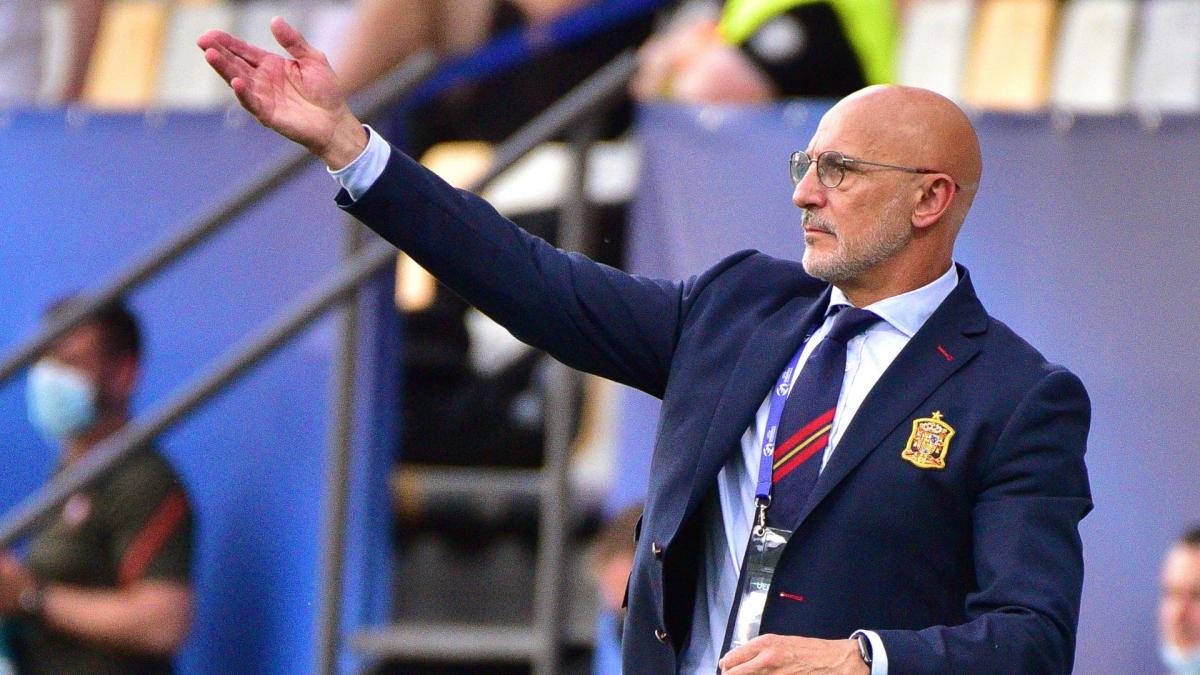 Advertisement
On December 8, Spain found a new coach. Luis Enrique left after the pitiful elimination of La Roja in the round of 16 of the 2022 World Cup in Qatar by Morocco, the world champion nation in 2010 entrusted its destiny to Luis De la Fuente, the former coach of Espoirs Iberians.
What's next after this ad
The latter began his reign with two qualifying matches for Euro 2024. Result: a resounding victory against Norway (3-0), but a defeat in Scotland (0-2). Second in its group, La Roja remains in the race for qualification. But last night the show El Larguero dropped a bomb. Luis De la Fuente could be ejected from his position as coach!
To read
Robin Le Normand obtained Spanish nationality
Bad feelings from the start
Clearly, if Spain does not win the Final Four of the League of Nations (La Roja must face Italy in the semi-finals and the winner of Netherlands-Croatia in the event of qualification), the fate of Luis De the Fuente could be sealed. But how did we get there after only six months of reign? His first steps would have been very complicated. The media claims that the Spanish federation and the players of the selection would have had very big doubts from the first meeting.
What's next after this ad
Bad feelings which would have been confirmed after the rout in Scotland. The players would consider that the methods of their coach during the matches are not good. Concretely, many believe that the big victory against Norway (which was deprived of Haaland) was only illusory and that against a much tougher opponent like Scotland, De la Fuente would have shown his limits. Such an observation may seem severe after so few matches, but the principal concerned now knows what to expect…
Pub. THE
update the
Advertisement