Advertisement
Absent from the list retained by Luis Enrique, Sergio Ramos reacted to the elimination of Spain in the round of 16 of the 2022 World Cup, Tuesday against Morocco after a pitiful penalty shootout.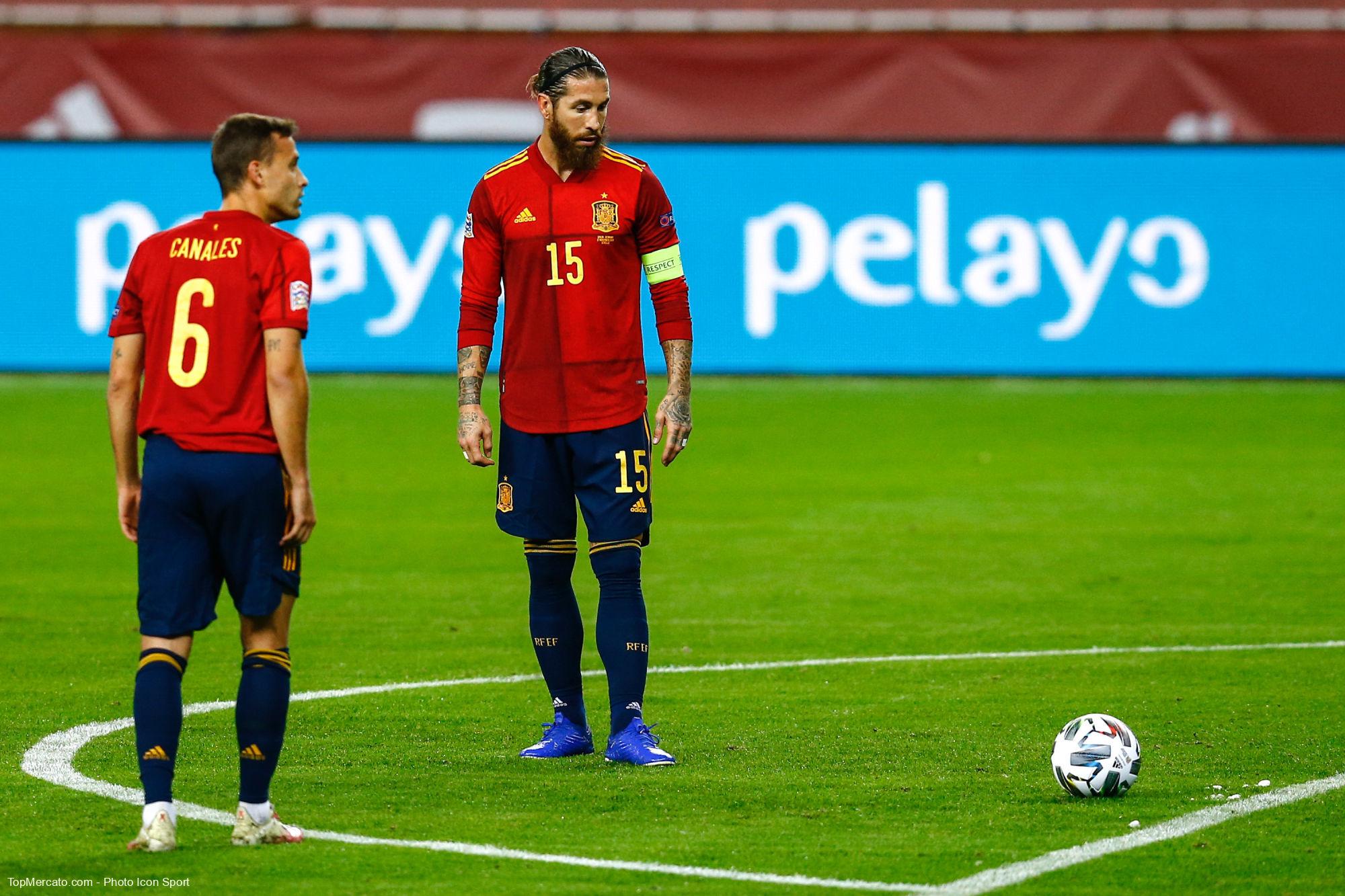 Spain left Qatar by the small strong. Despite the favorable forecasts at kick-off, La Roja bit the dust on Tuesday in the round of 16 of the 2022 World Cup, against Morocco (0-0, 0-3 tab). Checked for 120 minutes, Aymeric Laporte's partners fell apart during the penalty shootout, with three attempts for as many failures from Pablo Sarabia, Carlos Soler and Sergio Busquets, against a single missed shot by the Moroccans . Since the elimination, the reactions have multiplied in the Spanish camp.
"We will come back stronger"
Among the comments, that of coach Luis Enrique. Naturally in the hot seat after this pitiful outing, the former FC Barcelona technician refused to answer about his future. Facing the media, Rodri released the horses. It is an understatement to say that the Manchester City midfielder did not appreciate the way of playing of the Atlas Lions, who according to him were not sufficiently attacking to be legitimate in qualifying for the quarter-finals , a stage of the competition where Achraf Hakimi's teammates will face Portugal next Saturday.
✉🇪🇸 Así fue el mensaje de @SergioRamos tras the elimination of the @SEFutbol https://t.co/sfBCLFxFO7

— MARCA (@marca) December 7, 2022
Not summoned by Luis Enrique for this World Cup, Sergio Ramos also delivered his feelings. In a message posted on instagramthe central defender of Paris Saint-Germain – 180 caps and 23 goals – gave his support to his compatriots and promises a boost in the future. "Today more than ever, proud of our flag, proud of our country and proud of our players. Spain does not lose, Spain learns. Spain falls, stumbles, but gets back up and continues to lead. We will come back and we will come back stronger. Go Spain!"