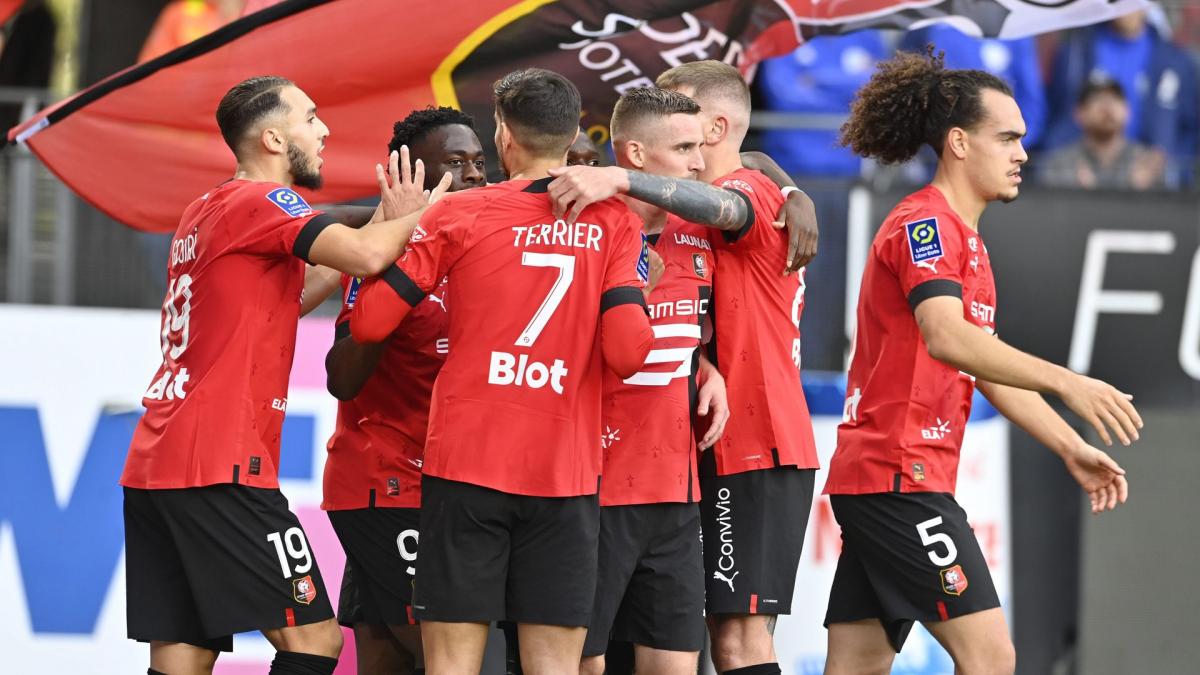 Advertisement
Advertisement
After the defeat of Olympique de Marseille on Saturday against RC Lens, at the Vélodrome (0-1), Stade Rennais could take the opportunity to overtake the Phocaeans and get closer to the podium. The men of Génésio moved on the lawn of a SCO of Angers in great difficulty and relegated after three consecutive defeats. For the occasion, Amine Gouiri, in great shape in recent weeks, was facing the other Amine in good shape at the moment on the Angevin side: Salama.
In a rather shy start to the match, neither of the two attacks really managed to stand out. The Angevins did not hesitate to put their foot on the ball and move forward, even if it meant conceding a few chances, like a good free kick from Bourigeaud (26th) and a recovery from Terrier (38th). But the SCO could even have opened the scoring in the first period, after a fine strike from Hunou, who finished in the small right net of Mandanda (41st).
Angers finally cracked
But finally, after a good movement between Tait, Bourigeaud and Terrier, Stade Rennais managed to open the scoring after a good conclusion from Gouiri (1-0, 42nd). A sad return to the locker room for the men of Baticle, who had nevertheless succeeded in their half-time until this goal conceded. We then thought we would find Angevins in bad shape after the break, but a good opening from Hunou to the right wing found Salama, who could overflow into the box and slip the ball between Mandanda's legs (1-1, 55th) .
An equalizer that completely stopped the Rennes. The best opportunity of the second period remained this header from Traoré, perfectly repelled by Bernardoni (60th). But ultimately, as we headed for a draw, Abline snuck into the box and collapsed after contact. Logically, Majer came forward to take the penalty and gave the victory to the Bretons (2-1, 90th + 4). A real blow for Angers. A result that allows Rennes to overtake OM and move up to 4th place in the standings, before receiving Montpellier. The SCO of Angers, still relegated, is penultimate before going to Monaco. It's urgent.