Advertisement
Nasser Al-Khelaïfi, the president of Paris Saint-Germain, gave a long interview in L'Équipe, this Saturday. The year-old Qatari speaks frankly and without tweezers about the conflict between the club and the Paris City Hall, concerning the Parc des Princes, while mentioning the relationship problems between Luis Campos and Antero Henrique.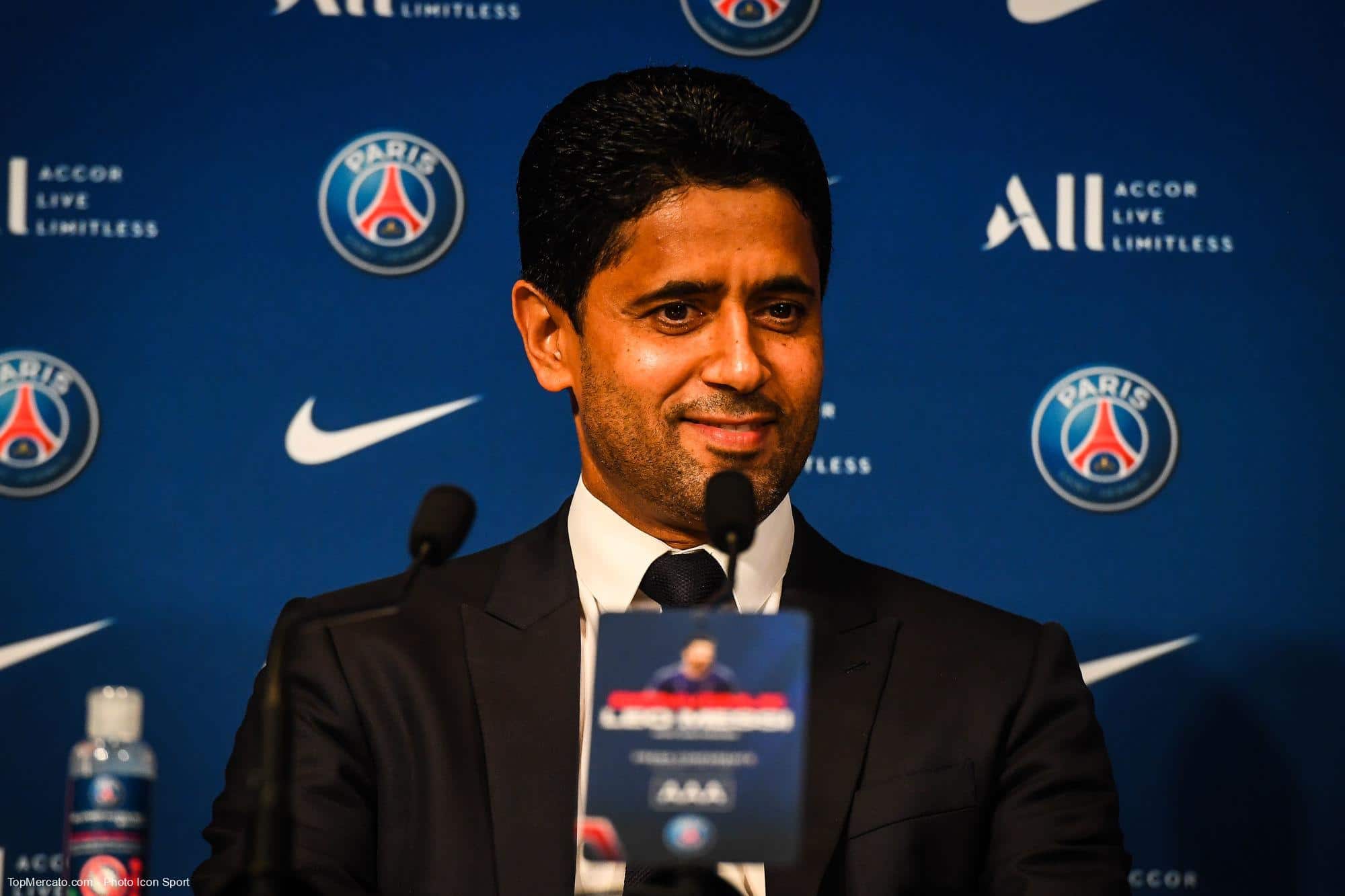 For the past few weeks, the Parisian club and the Town Hall have been arguing around the Parc des Princes. PSG, which wishes to buy the Ile-de-France enclosure, does not accept the price requested by the Town Hall of Anne Hidalgo. Nasser Al-Khelaïfi went on the offensive on the subject in The Team : "Leaving the Park? But I don't want to either. I tell you the truth, we have no choice. (…) We cannot remain under these conditions. If we can take a step, we will stay. But we don't want to stay idle (at the stadium). The town hall should think about our offer. We have already invested more than 80M euros in the stadium. What did the town hall do at the same time? What did we say at the town hall? That if they don't want to accept our offer, we leave. We are not threatening. We shake hands, we thank the town hall and we say goodbye.
Nasser Al-Khelaïfi has also claimed to be able to build a new stadium. "I can't tell you where" announced the Qatari.
Campos and Henrique had "problems"
Nasser Al-Khelaïfi then spoke of the internal concerns of PSG. The Parisian president notably acknowledged that there had been "problems" between Antero Henrique and Luis Campos, both in charge of the transfer window at PSG. "I'm not going to hide it" he conceded. While claiming that there was "nothing personal" between the two men. "In fact, each has entered into the work of the other a little. That's why we decided to stop it. Antero (Henrique) did a very good job in sales, loans… Luis (Campos) also on his side. But it's hard to have two heads. It's just a communication thing. (…) Antero will stay but he will no longer manage the first team. He will help Braga and we will go to another club as well."
Nasser Al-Khelaïfi therefore made decisions before the start of the second part of the season, and especially the January 2023 transfer window, where PSG intends to recruit, especially in attack (João Felix, Richarlison).