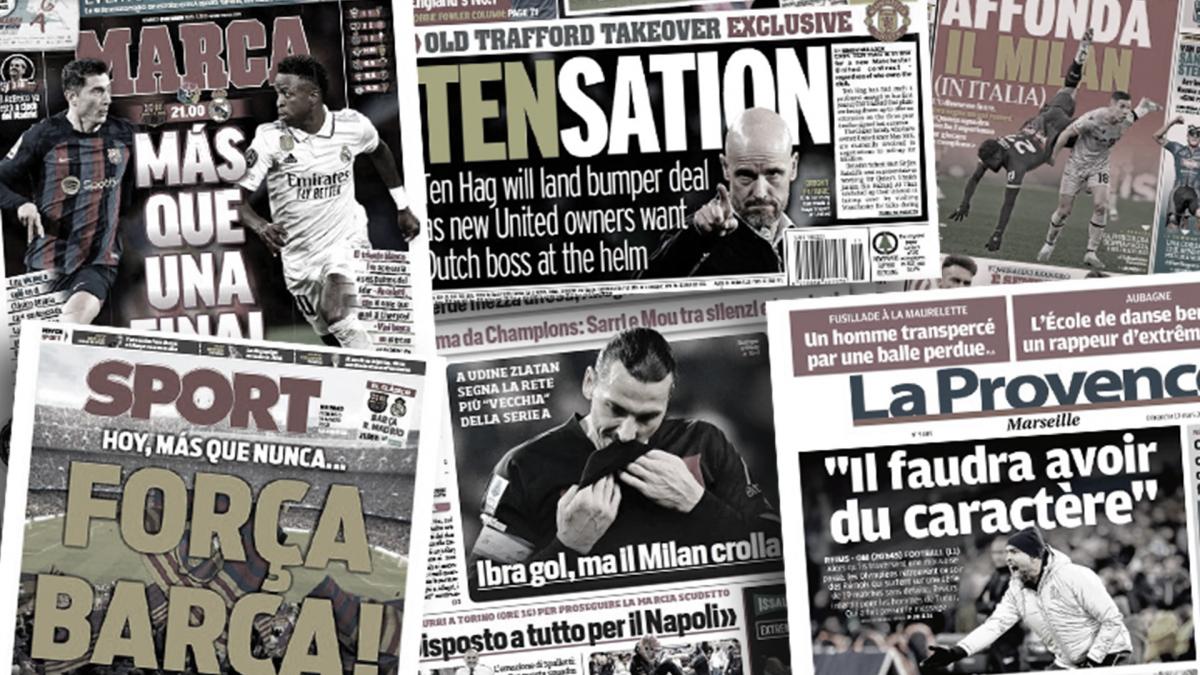 Advertisement
Advertisement
Moussa Diaby interests PL clubs
What's next after this ad
By reading the Daily Express this morning, we learned that Arsenal and Newcastle are going to have a great bidding battle for Moussa Diaby. The French international has been in the Gunners' small papers for quite a while now, but now the Magpies intend to go on the attack, and they have colossal financial means to convince Bayer Leverkusen to let go of their nugget. According to the website 90 minutes in Germany, Newcastle will match the 70 million euros requested by the German club. In addition, the leaders also want to offer Mitchell Baker to strengthen their defensive sector.
MU wants to extend its tactician
The Red Devils already want to extend Erik ten Hag, although he has not even completed a single season at the helm of the club. But hey, knowing that he allowed the club to conquer their first trophy since 2017 is not at all a surprise. Therefore, according to the Sunday Mirror, the Dutch manager will be offered a salary increase and a 3-year extension. According to the Sunday Telegraph this new contract was also validated by the potential future owners of the club, the Ineos group of Sir Jim Ratcliffe and the Nine Two foundation of Sheikh Jassim. As the outlet reports, they were impressed with the way he instilled a philosophy at the club and restored discipline to the dressing room. His ruthless handling of the Cristiano Ronaldo case is considered a managerial masterpiece for them.
To read
Man City: 'Haaland will have a problem in the future'
Guardiola, always in humor
Full card from Manchester City in the FA Cup! It's a Master Class from Pep Guardiola and Erling Haaland for Manchester Evening News. With a 6-0 success, City did not shake against Burnley, coached by Kompany, a coach Guardiola sees at the head of Skyblues in a few years. Besides, Pep Guardiola has once again replaced Erling Haaland and made an announcement about him which is enormously criticized. Again a triple goalscorer, the Spanish leader explained that his striker would have problems in the future because of his insolent form. Here are his words. "There will be a problem in the future. Everyone expects him to score 3 goals or 4 goals in every game, but it won't happen. But when that happens, I know him a little bit, he doesn't care, he's so positive and optimistic in his life. When that happens, positive things can happen. He never complains, he always watches his performance. As long as the team is good and responds, he will continue to score goals". Guardiola also returned to the controversy linked to the replacement of Haaland in the Champion League, when he could have broken a record held by Messi too. Many held it against him, and well Guardiola destroyed his detractors with humor. "Yes, I took him out at three goals so he wouldn't break Messi's FA Cup record", So dropped the tactician.
Pub. THE
update the