Advertisement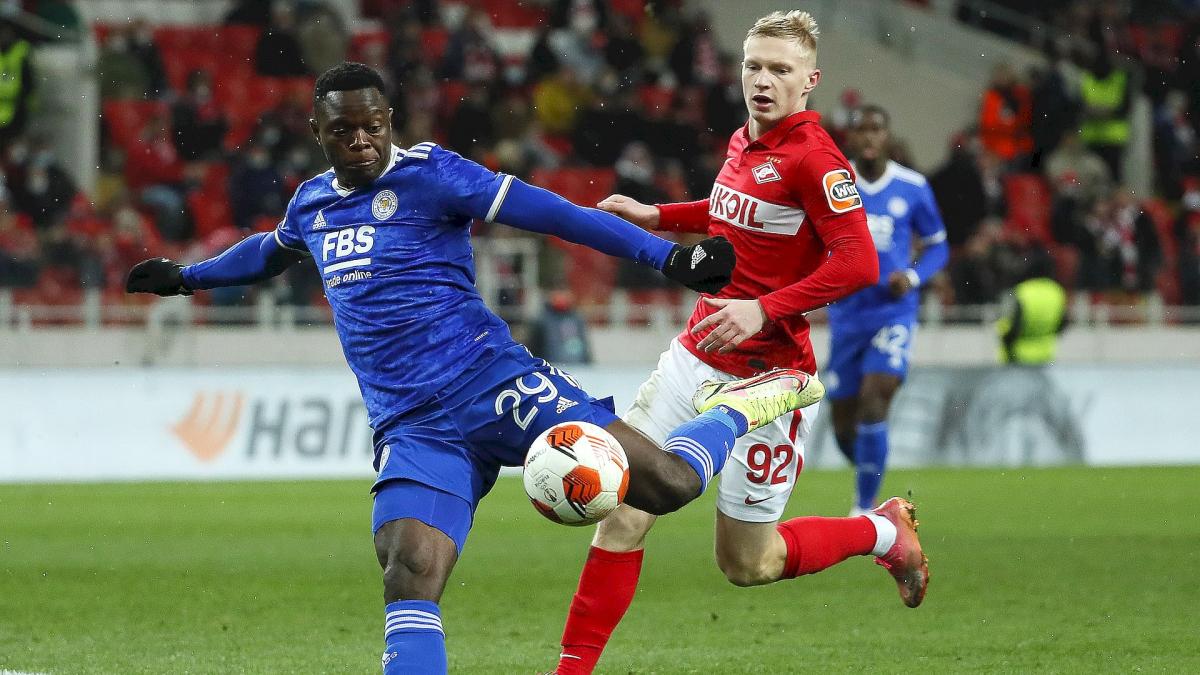 "With four goals, Patson Daka may have saved the European tour of the gang at Lineker. What a performance! Thank you and well done, kid. " In a tweet, Gary Lineker summed up the crazy evening of Patson Daka (23) and Leicester this Wednesday. Led by two goals by Spartak Moscow in Russia, the Foxes were able to count on a quadruple from their Zambian striker to finally win (3-4, 3rd day of the group stage of the Europa League). The hero of the evening himself could not get over the microphone of BT Sport.
"These last few days have been amazing for the team and me. We had a really big game together and I'm just happy to have been able to help the team tonight (Wednesday) ", he blurted out. Brendan Rodgers, his manager, could only pay tribute to him at a press conference at the end of the meeting. "Scoring four goals, whatever the game, is so difficult, but to achieve it in the European Cup, away, is really something special. These four goals are fantastic, full of calm and serenity ", he greeted.
The machine is finally launched
the Leicester mercury, a local daily newspaper, is also completely under the spell and gave it the maximum score of 10/10. "Breathtaking. His composure and skill in the finish, with both feet, face-to-face was incredible, but before that he was excellent in timing his runs as the sole forward to create situations for Kelechi Iheanacho thanks at his speed. A performance to be engraved in the annals ", can we read in the comments. This quadruple comes just days after his first goal in the blue jersey.
Last weekend, when he was launched in the last quarter of an hour, the former Salzburg, who had succeeded a certain Erling Haaland at the forefront of the Austrian attack (28 goals in 28 matches championship last season), had unlocked his goal counter at the very end of the match during the prestigious success against Manchester United (4-2, 8th day of the Premier League). Recruited this summer for nearly 40 M €, Patson Daka, who had not scored for his first five outings, has swept away all doubts. And how ! Lineker and Leicester only hope for one thing, to make it last!