Advertisement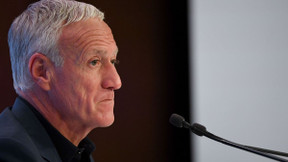 Advertisement
Advertisement
Advertisement
Following Didier Deschamps's speech to discuss the controversy over Karim Benzema's withdrawal from the World Cup, the coach of the France team saw KB9 respond to him on social networks. And this answer makes a lot of noise. Between the two, the tension is rising and Deschamps has been asked to respond to the Real Madrid player.
Karim Benzema therefore did not play the world Cup and it made a lot of talk. Indeed, the Madrid package has sparked controversy. Didier Deschamps however, made the choice to deprive himself of the Ballon d'Or 2022 and when he explained himself, he unleashed the anger of Benzema. Indeed, on his social networks, KB9 had very strong remarks against the coach of theFrench team.
Deschamps was totally wrong, OM balance https://t.co/nuPHnSG8ny pic.twitter.com/enGPHpYlcO

— 24hfootnews (@24hfootnews) March 19, 2023
"I am not in the controversy"
The controversy never ends between Karim Benzema And Didier Deschamps. After the player's response real Madridso we were waiting for what the coach of theFrench team. This Sunday, Telefoot asked him the question. " I am not in the controversy began by saying The fields.
"It's a thing of the past for me"
He then added: I was brought to speak to say what had happened. It's a thing of the past for me. What is important is what is in front of us with the 23 players selected and in whom I trust ".