Advertisement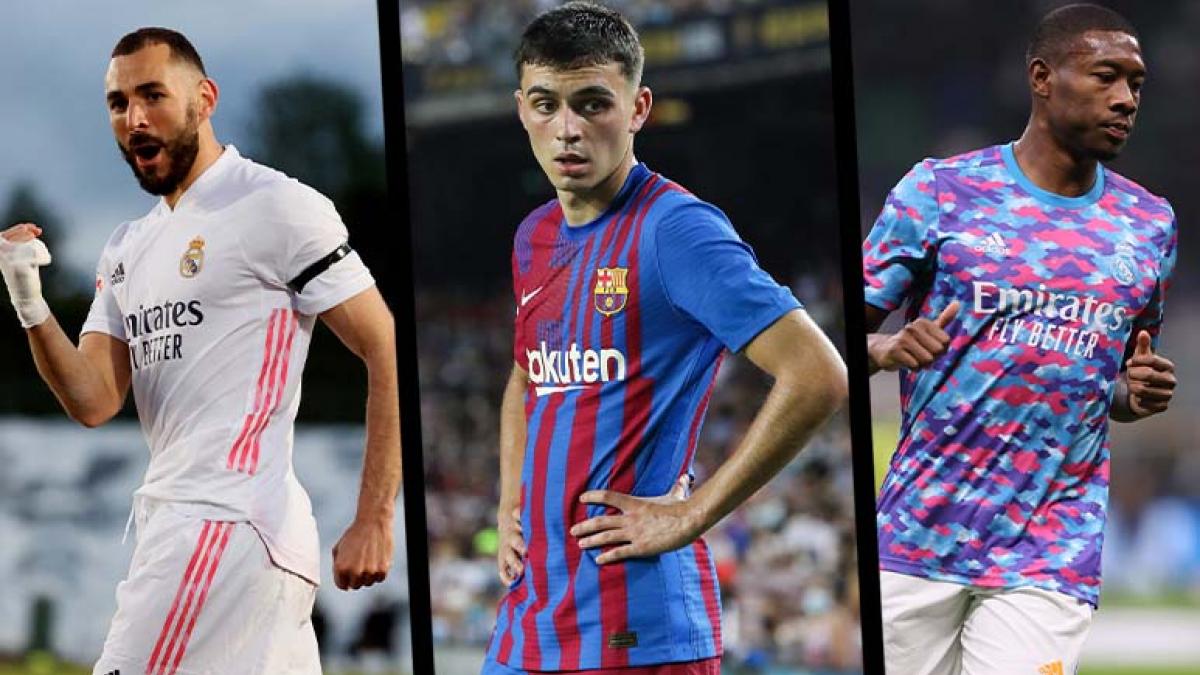 Football is evolving more and more every day, and investments in the world of football are more and more numerous. Last week, Newcastle United notably went under the Saudi flag following a buyout to the tune of 350 million euros! Since then, the new representatives of the Magpies, like the boss Amanda Staveley, have increased their public outings to announce that the club will greatly invest in the next mercatos. Suddenly, some clubs do not hesitate to include XXL release clauses in their players' contracts. If these are banned in many countries, Spain is enjoying it and the numbers are crazy.
Arrived from Las Palmas in 2020 and become one of the stars of FC Barcelona and the Spanish selection, Pedri has just signed a new lease until June 2026 with the Blaugranas. And to ensure their rear, the leaders have sent a message to the European teams by setting the release clause of the 18-year-old player at … 1 billion euros! With such a sum imposed to secure the services of Catalan number 16, there is no doubt that interested clubs will quickly turn around. Suddenly, the Spanish international (10 caps) has just been propelled to the top of the ranking of players with the largest release clauses, tied with a certain Karim Benzema.
Antoine Griezmann at the foot of the podium
Become the star of Real Madrid, the recent winner of the League of Nations with the Blues had extended his contract until 2023 on August 20. And according to indiscretions, his release clause would also be 1 billion euros, like the young Pedri. And an XXL clause, the president of Casa Blanca Florentino Pérez had already integrated one in a contract in the summer transfer window 2021, when David Alaba arrived from Bayern Munich. With a release clause of 850 million euros, the Austrian defender should not leave the Spanish capital immediately. The podium is therefore known, but the sequel also contains large amounts.
On loan to Atlético de Madrid by FC Barcelona, ​​Antoine Griezmann still has a release clause of 800 million euros from Camp Nou. A clause that should soon disappear since Mundo Deportivo recently spoke of a compulsory purchase option set at € 40 million in the Frenchman's loan. Behind Grizou, we find the Madrilenians Luka Modric and Federico Valverde, and the Milanese Brahim Diaz (loaned by Real Madrid), with a clause at 750M €! And the least we can say is that Real Madrid love multi-million clauses. Vinicius Junior, Marco Asensio and Isco have one at 700 million euros. Finally, just behind this Top 10, we find Nico Gonzalez, Gerard Piqué, Sergi Roberto (FC Barcelona) and Gareth Bale (Real Madrid) and their respective clause at € 500M! It looks like Neymar's departure from PSG in 2017 (the capital club had paid the € 222m clause, editor's note) has left its mark …
The biggest release clauses in 2021:
Pedri (FC Barcelona), Karim Benzema (Real Madrid): € 1 billion

David Alaba (Real Madrid): 850 million euros

Antoine Griezmann (FC Barcelona, ​​loaned to Atlético de Madrid): € 800M

Luka Modric, Federico Valverde (Real Madrid), Brahim Diaz (Real Madrid, loaned to AC Milan): € 750m

Vinicius Jr, Marco Asensio, Isco (Real Madrid): € 700M

Nico Gonzalez, Gerard Piqué, Sergi Roberto (FC Barcelona), Gareth Bale (Real Madrid): € 500m