Advertisement
This Sunday, in the France 3-1 Poland match, Olivier Giroud became the top scorer in the history of the French team, overtaking Thierry Henry (51 goals) with a 52nd goal scored in the 44th minute of play.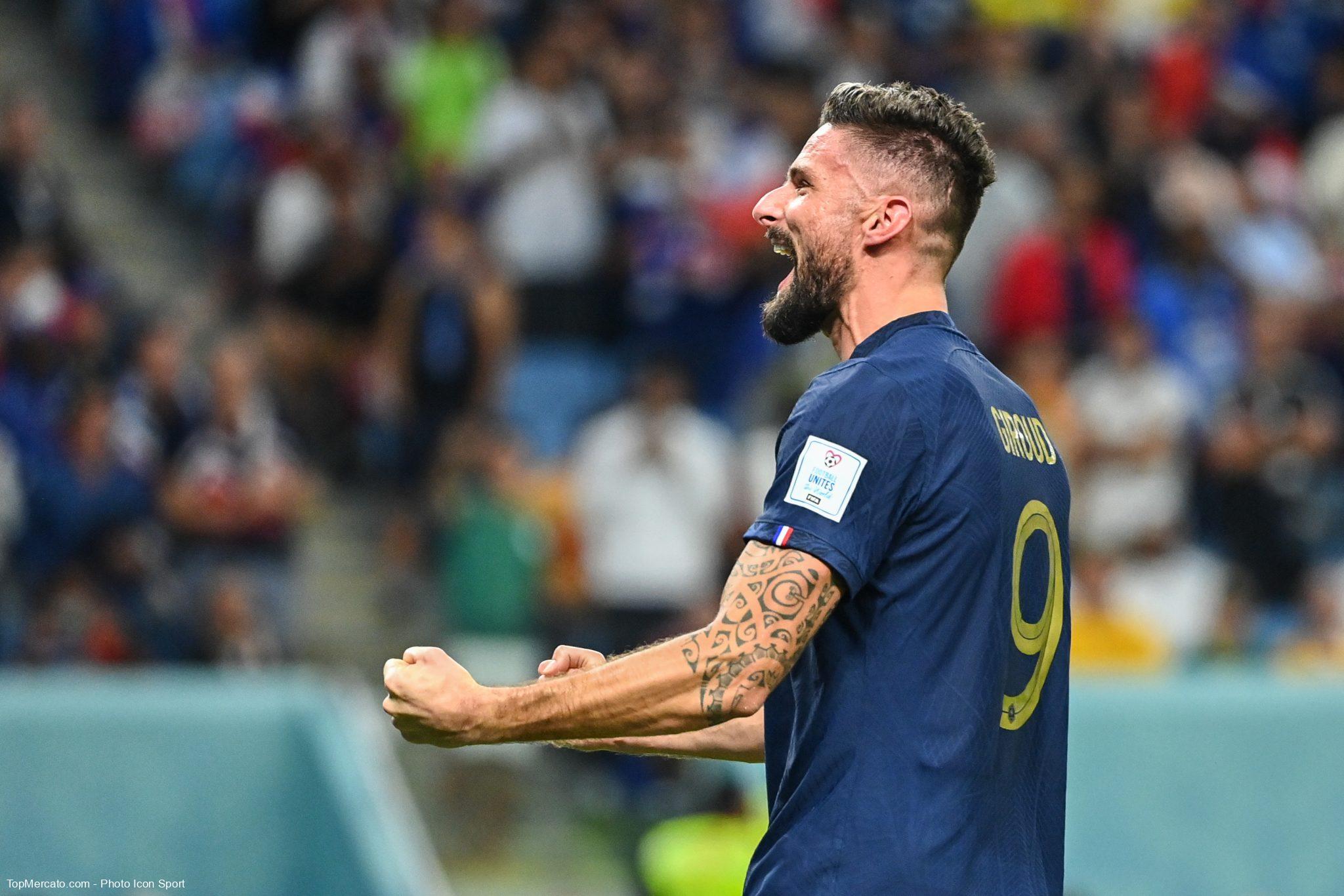 If the AC Milan striker savored his record in front of the press, with a thought for Thierry Henry and his loved ones, at the same time, Didier Deschamps, the coach of the Blues, wanted to take his hat off to the force mentality of the former Gunner: "That (Olivier) Giroud is an incredible player, there are many who say it now, he has been criticized a lot all the same, but Olivier is Olivier, with his state of mind. He has always had to fight in a register that is his. When he hasn't been decisive he is so useful to the team but like any centre-forward he prefers collective victory, but to win this goalscoring record is not nothing and it is not anyone who held it with Thierry Henry."
Tipped to be the replacement for Karim Benzema during this World Cup, Olivier Giroud took advantage of the Madrid package to score 3 goals in the 3 games he played.
"Giroud is an incredible player"
Adrien Rabiot, after praising the performance of Kylian Mbappé, also wanted to congratulate the top scorer in the history of France: "It's unbelievable what he's been going through from the start. We were waiting for him in the locker room to celebrate, unfortunately he was at the anti-doping control. We are all really aware that it's incredible, it's great, it's a really humble person working. (…) But of course, we are going to celebrate between us, the staff and also Hugo (Lloris, who equaled the record of selections). They are two important players who have a very long history and who deserve it.
As for Hugo Lloris, he thinks Olivier Giroud will continue to score: "Olivier's (Giroud) record is done, I'm sure he doesn't want to stop there."
From next Saturday, against England?