Advertisement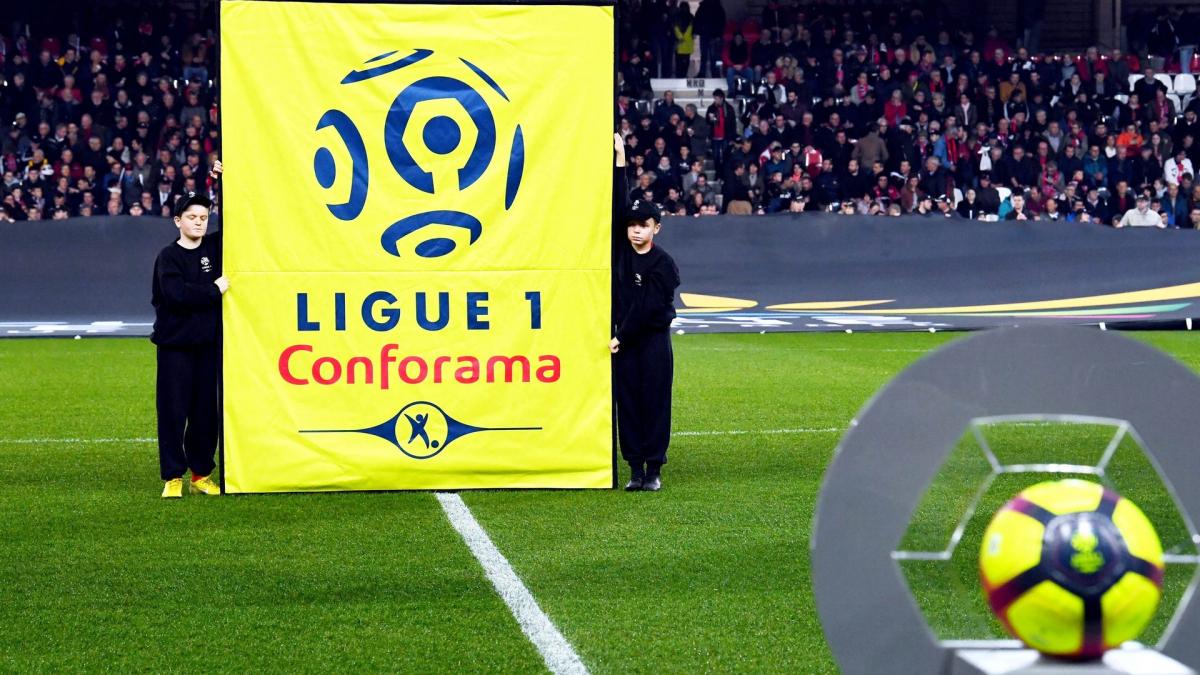 The amount of national TV rights paid by broadcasters for the 2021-2022 season is known! First-rate news for the professional clubs in Ligue 1, which is moreover in view of the current economic context. A sum determined according to the final ranking and various external criteria. And if the future French L1 champion can claim to pick up a nice jackpot, the daily information The team highlight a slight drop in income in general … Before going into the details of this distribution, in total professional French football will therefore share 734.5 million euros gross.
The athlete and the notoriety are added to a fixed part
€ 259m per season paid by Amazon for eight Ligue 1 and eight Ligue 2 matches, € 331 million per season from Canal + for the broadcasting of two matches per day, sublicensed by bein Sports, 30 M € per year for two L2 meetings on the part of the Qatari channel and 42 M € paid by Free for extracts of 100% of the matches of L1 in quasi-direct. A total of 662 M € to which must be added the international rights amounting to 72.5 M € and paid by bein Sports. More specifically, once the charges – estimated at € 121m – have been withdrawn and loan repayments made, professional French football can claim a total of € 560.7m, where € 479.8m will be distributed to L1. and € 80.8 million at L2.
How to distribute these 560.7 million euros? Initially, each club receives a fixed portion of € 10.27 million (€ 6.16 million + € 4.11 million for the club license), an amount lower than last season's contract where the clubs received € 11.5 million. Added to this fixed part, the clubs will be paid a certain amount linked to sporting results and therefore to the final ranking of the current season but also of the last five seasons. Thus, the first in the sports ranking will cash 14.8 M € (16.66 M € in 2020-2021) while the 17th will be satisfied with 1.5 M € (1.77 M € last season). The first in the sports ranking over the last five seasons will also receive a bonus of € 2.9 million (€ 3.3 million in 2020-21) and the last of € 183,000.
Paris Saint-Germain alone claiming the final jackpot
Finally, the ranking of notoriety which corresponds to the number of TV broadcasts over the last five years makes it possible to determine a final amount to be shared. The club finishing first in terms of notoriety will pocket € 18 million while the 20th will have to settle for € 767,000. Thus, if we combine the fixed shares, the sporting classification and that of notoriety, the 2022 French champion will be able to receive a maximum of € 46 million and only Paris Saint-Germain will be able to claim this amount, given that the club of the Capitale is the only L1 team to be able to claim first place in the notoriety ranking. A good sum in sight for the Parisians which is despite everything less substantial than last season. € 6 million less than in what had been recorded in 2020-2021 after the withdrawal of Mediapro (€ 52.4 million) and € 26 million less than what had been planned before the withdrawal of Mediapro (€ 72.6 million). A lesser evil in view of the war engendered by TV rights in recent months …