The victory won by Paris Saint-Germain against Strasbourg (2-1, 16th day of Ligue 1), Wednesday evening at the Parc des Princes, was marked by the expulsion of Neymar. At a press conference, Christophe Galtier said he was surprised at the sentence imposed on the Brazilian striker.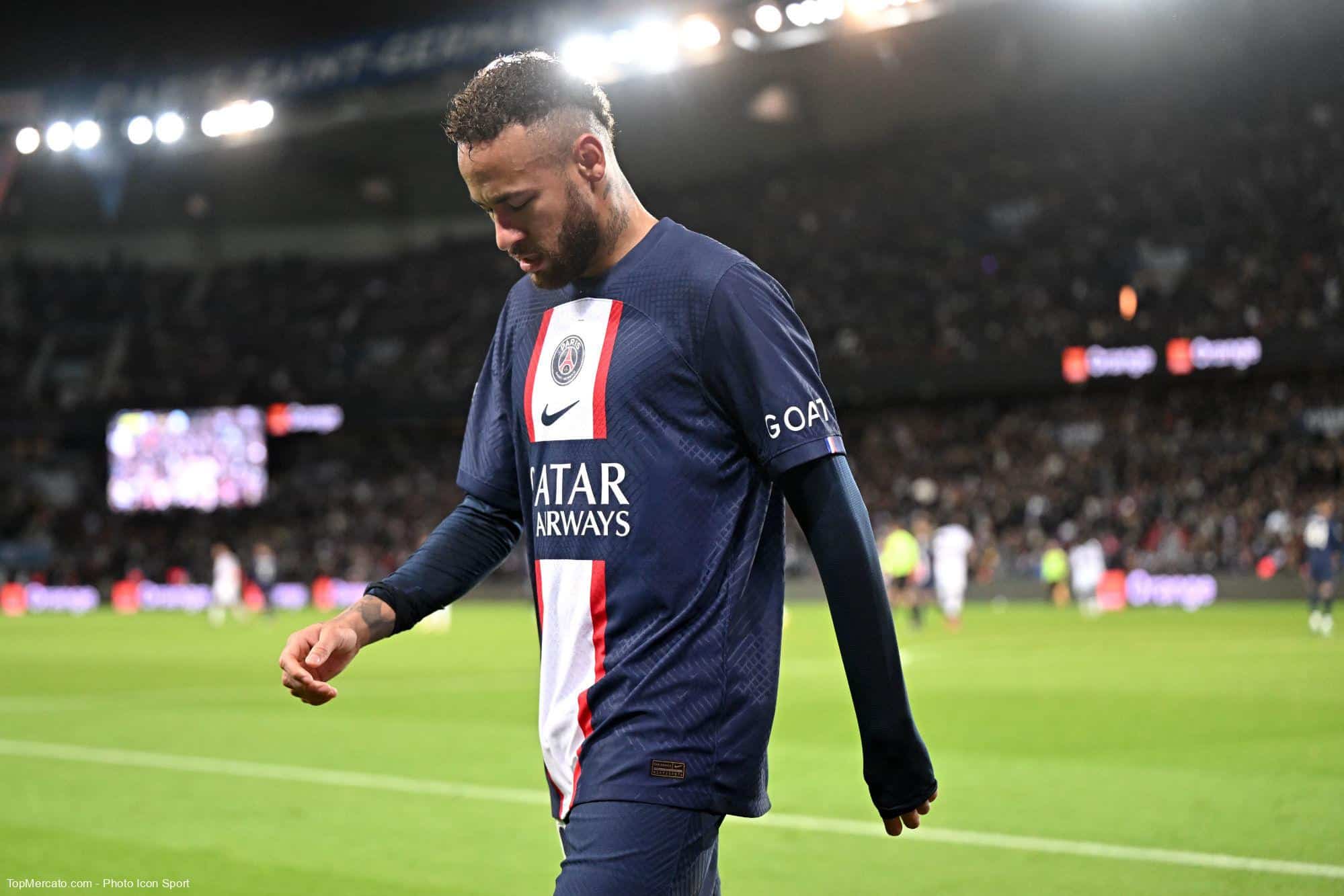 Decisive passer on Marquinhos' goal in the first period, Neymar will not have played the entire match won Wednesday evening by Paris Saint-Germain against Strasbourg (2-1), at the Parc des Princes, counting for the 16th day of Ligue 1. Shortly after the hour mark, the Brazilian striker had to leave his partners after two yellow cards issued by referee Clément Turpin, first for a hand in the face of Adrien Thomasson (61st) then for a simulation in the Alsatian penalty area (62nd). A red card of no consequence from an accounting point of view for the Parisians, who overcame the RCSA on a penalty converted in stoppage time by Kylian Mbappé. Faced with the media after the meeting, the Parisian coach reacted to the expulsion of the former Barcelonan.
That Deus our abençoe and our protection 🙏❤️ pic.twitter.com/GOx3gMz101

— Neymar Jr (@neymarjr) December 28, 2022
"I can understand his frustration"
Without getting upset, the French technician pushed a rant and defended the 30-year-old star. "He alternated high game and low game. He moved a lot to touch the ball. I can understand his frustration and anger. He had tried to find some rhythm in training. He wanted to play the next two games, unfortunately this will not be the case (…) Strasbourg made a lot of impact. It's a team that plays well and gives off a lot of strength and power. I regret that excessive commitment was not punished more severely on my players, which generated a little frustration for Neymar. As far as I can understand the simulation. It deserves a yellow card. A few minutes before, he takes a nasty blow and I find that his first yellow card is very severe compared to the number of fouls suffered.
According to information from Canal Plus, the international auriverde – whose last appearance dates back to the quarter-final of the 2022 World Cup lost against Croatia – left the spans of the Parc des Princes even before the end of the debates against the formation of Julien Stéphan, a sign of his immense anger. Since the start of the 2022-2023 season, the native of Mogi das Cruzes has scored 15 goals in 21 games in all competitions, including 11 goals in 15 Ligue 1 games.