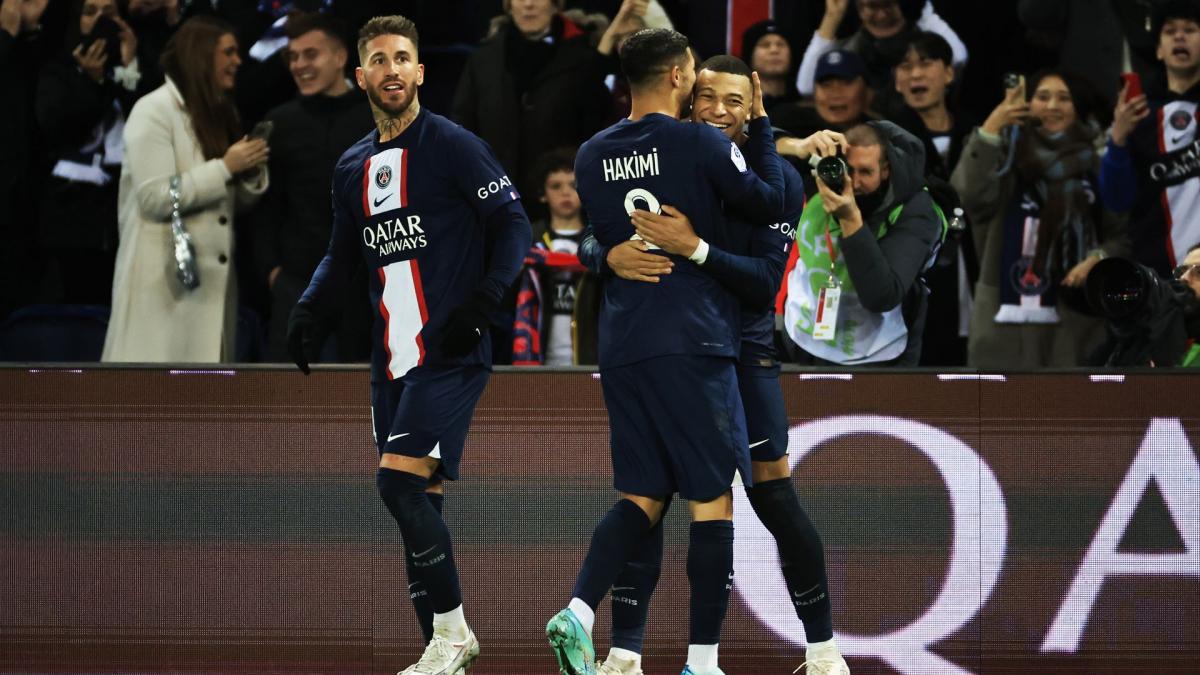 Advertisement
Advertisement
What's next after this ad
There are things that do not change at PSG. Returning from the World Cup with his mind still preoccupied by this terrible defeat in the World Cup final against Argentina, during which he finished top scorer (8 goals), Kylian Mbappé once again pulled PSG from a bad step. Reduced to ten after the expulsion of Neymar on the hour mark, ten minutes after the Strasbourg equalizer, the capital club once again relied on the 24-year-old Frenchman.
so far, his match had not been very successful. Unusually discreet, defeated by Matz Sels (53rd) then the Alsatian defense (90th), he believed for a long time that it would not be his evening. It is very bad to know him. By obtaining this penalty in the dying seconds, and transforming it, as he had become accustomed to in Qatar, Mbappé celebrated his premature return to competition with this 13th goal in Ligue 1.
To read
The terrible confessions of Kylian Mbappé after the defeat in the final of the World Cup
Mbappé appreciated the support of the Parc des Princes
"That's great. It's a tough game. We managed to win so we are very, very happy. We were in a park on fire. They (the supporters) really accompanied us, helped us, they pushed us. There was really the 12th man so that really helped us to win this match. he smiled after the meeting, also slipping a word for the supporters who never stopped supporting him during the evening, they who even created a new song in his honor.
What's next after this ad
"I didn't hear well, because I'm far away. But I heard my name. It's really nice, I thank the supporters. When you come back from a situation like mine, it always warms the heart to know that you are at home here, so it's nice. The attacker will undoubtedly need them for the next meetings and in order to definitively put the failure of the World Cup aside. Galtier, he is not worried.
"He is a continuation of what he did in the World Cup. (…) Since his return, he had been keen to play these two matches (against Strasbourg, then at Lens, on January 1), especially to win them. He was a trigger, through his selflessness and his determination. He trained the whole team in it and we were able to win in the end. There were penalties in almost every L1 game today, so I knew we would get one. It was better for us that he fell at that time and Kylian did not tremble. Once again.
Pub. the