Advertisement
Manchester City star Erling Haaland, who could have signed for Paris Saint-Germain last summer as the striker revealed, has finally signed up with the English team coached by Pep Guardiola.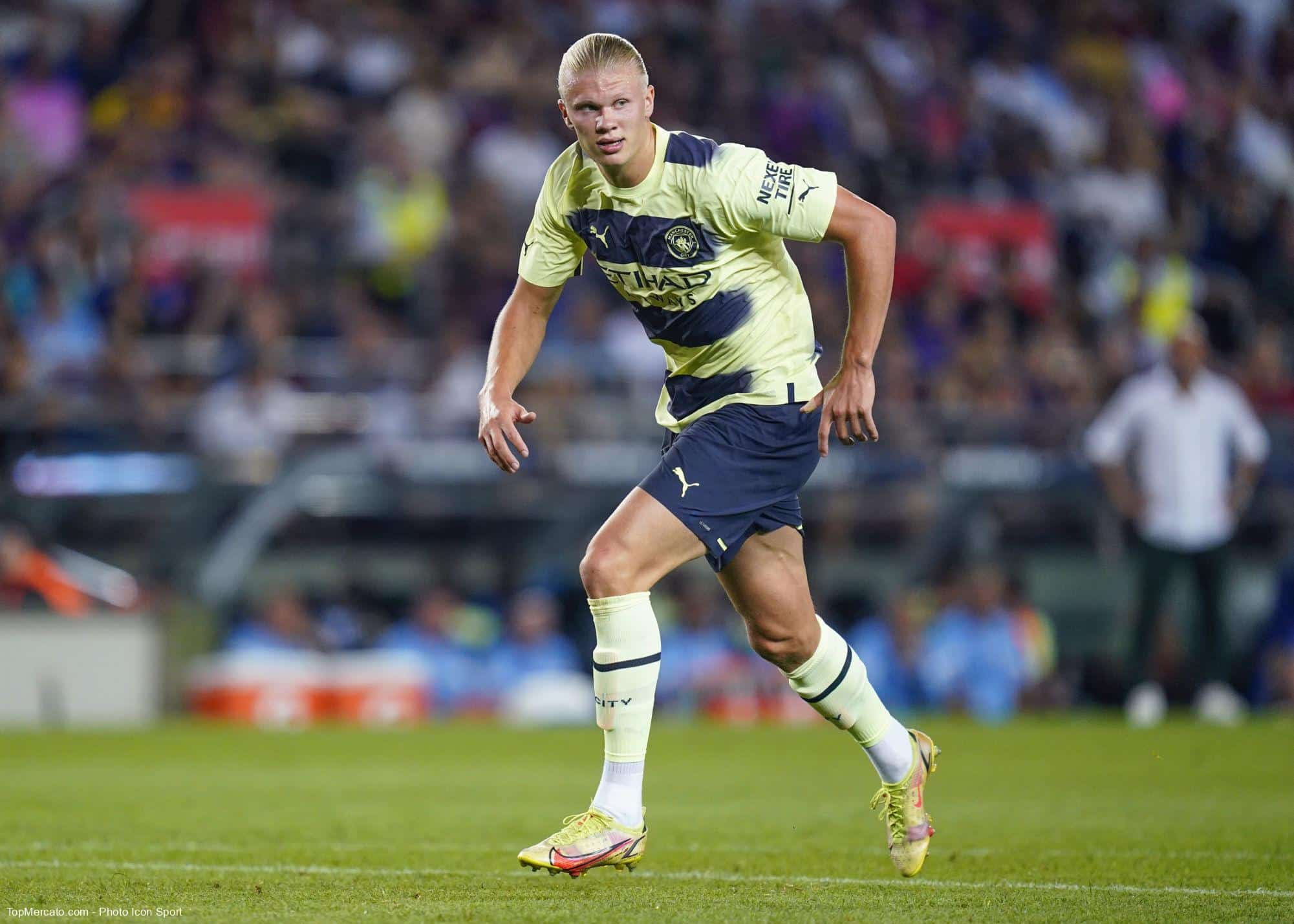 The Norwegian's father, Alf-Inge Haaland, who played for Manchester City during his career (2000-2003), spoke about his son's future for the Spanish media AS : "I think Erling (Haaland) wants to prove his ability in all championships. He can then stay there for three or four years at the most. It could be, for example, two and a half years in Germany, two and a half years in England, and then Spain, Italy and France, right?
According to this plan, Erling Haaland (22) could therefore leave Manchester City in 2024, especially since the Norwegian will have a release clause of 180 million euros that summer. A sum that Real Madrid would be ready to pay for the prolific striker, author of a brilliant start to the season (14 goals in 10 games, 1 assist), but Paris Saint-Germain could also jump at the chance, so that Kylian Mbappé's contract will be about to end (the Frenchman is tied to PSG until 2024 with an optional season).
Ronaldinho regrets leaving Paris
For his part, the Brazilian Ronaldinho, who played at PSG from 2001 to 2003, told the media Square have regrets about his departure from Paris, for FC Barcelona: "My big regret at PSG? Not staying longer. It really is the worst thing that has ever happened to me. If it had been with a different squad, with different coaches or other things, I would have liked to stay. Moreover, Ronaldinho loved his time with the Blaugrana: "It all belongs to God now, and I ended up going to a wonderful club, where I was very happy."
At Barça, Ronaldinho won a Ballon d'Or in 2005.