Advertisement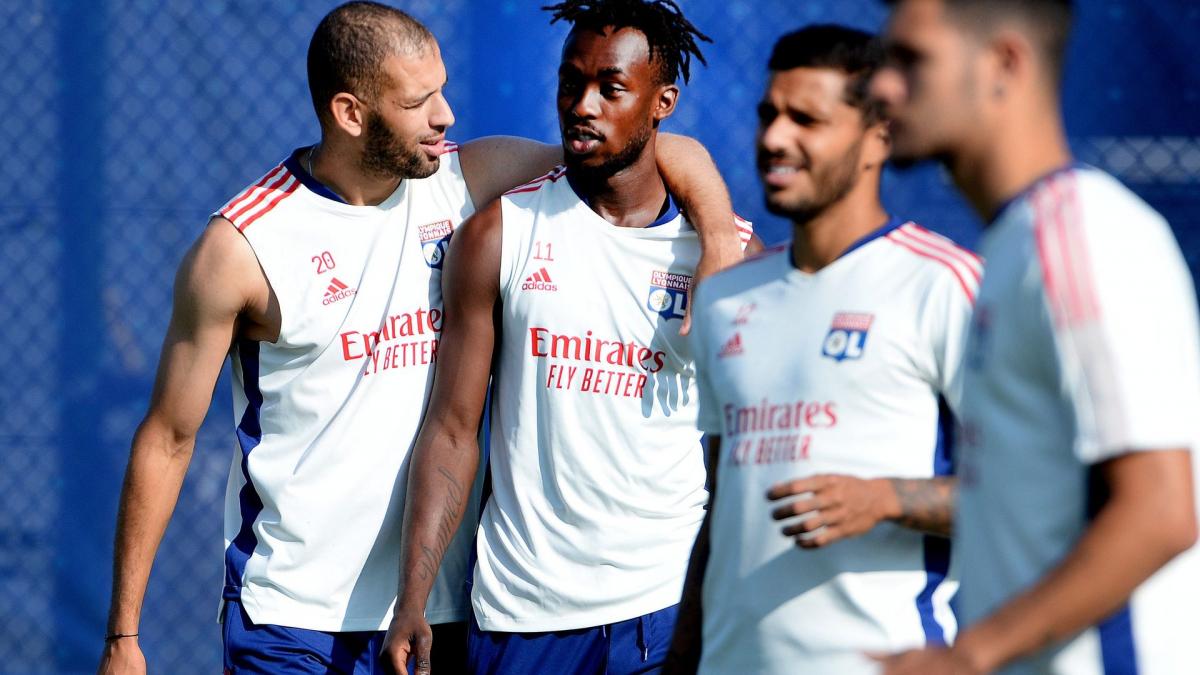 This is a face that has not been seen in Ligue 1 for a while. Tino Kadewere has appeared twice this season in the league. It was in August, the 15th against Angers (8 minutes of play) and the following weekend when Clermont received (16 minutes) but he was injured again during the previous international break and had to observe a new period of recovery, after his operation in May. Discreetly returned to the Europa League against Brondby on September 30, the striker took advantage of this international break to recover his physical delay over the rest of the group. Called for the selection of Zimbabwe, he preferred to decline to stay in Lyon and complete his integration with the new coach Peter Bosz.
This is what he said during a press point on Thursday, two days away from a very important match against Monaco (to be followed live commented on FM), which remains on a series of three consecutive victories, occupying 6th place in Ligue 1 just two points off the podium. "Frankly, it was good. I decided to miss here to work well and prepare for the upcoming match. I am very happy. I had a complicated season before. I was hurt. They made the decision to operate on me for a pubalgia. I feel much better and ready to help the team. I was able to take advantage of the break to work more. I worked individually and with colleagues who did not go to selection. "
Two and a half months to convince Bosz
Here he is physically, certainly lacking rhythm but the former Le Havre seems determined to find the competition and the success that guided him during the first part of last season (9 goals between September and January, earning him being on the podium for the Marc-Vivien Foé Prize). "Last year I had a good season, but I didn't finish well because of my injury. There, it's the same, I'm coming back », assures the one who has a good chance of being on the ground against the ASM. Because between the injuries of Moussa Dembélé and Islam Slimani, and the late return of the selection of Paqueta, Kadewere has a card to play either to integrate the starting XI, or to make his entry during the match.
"We'll see in two days if he can start. I'm very happy that he stayed during the break. He was injured with Zimbabwe the last time. We worked with him for 4 weeks to be ready. I'm glad he stayed here rather than playing for his country. We have to see if he's ready ", said Bosz during the same press briefing. The finish and the realism of the Zimbabwean will do good to Lyonnais not really successful in front of goal since the start of the season, but they will not be able to enjoy it for very long because of the African Cup of Nations. To convince his coach, Kadewere will therefore only have two and a half months, before, once again, having to be absent. It's up to him to play!
For the Olympique Lyonnais match, create your Parions Sport en Ligne account today and bet € 150 to try to win € 1,170 thanks to the 2-1 victory for OL at 7.80. (odds subject to variation)