the locker room distraught after the departure of Messi
In the summer of 2021, Lionel Messi was forced to leave FC Barcelona. His departure deeply marked the Blaugrana club, starting with his teammates. Jordi Alba and Sergio Busquets returned to this real earthquake.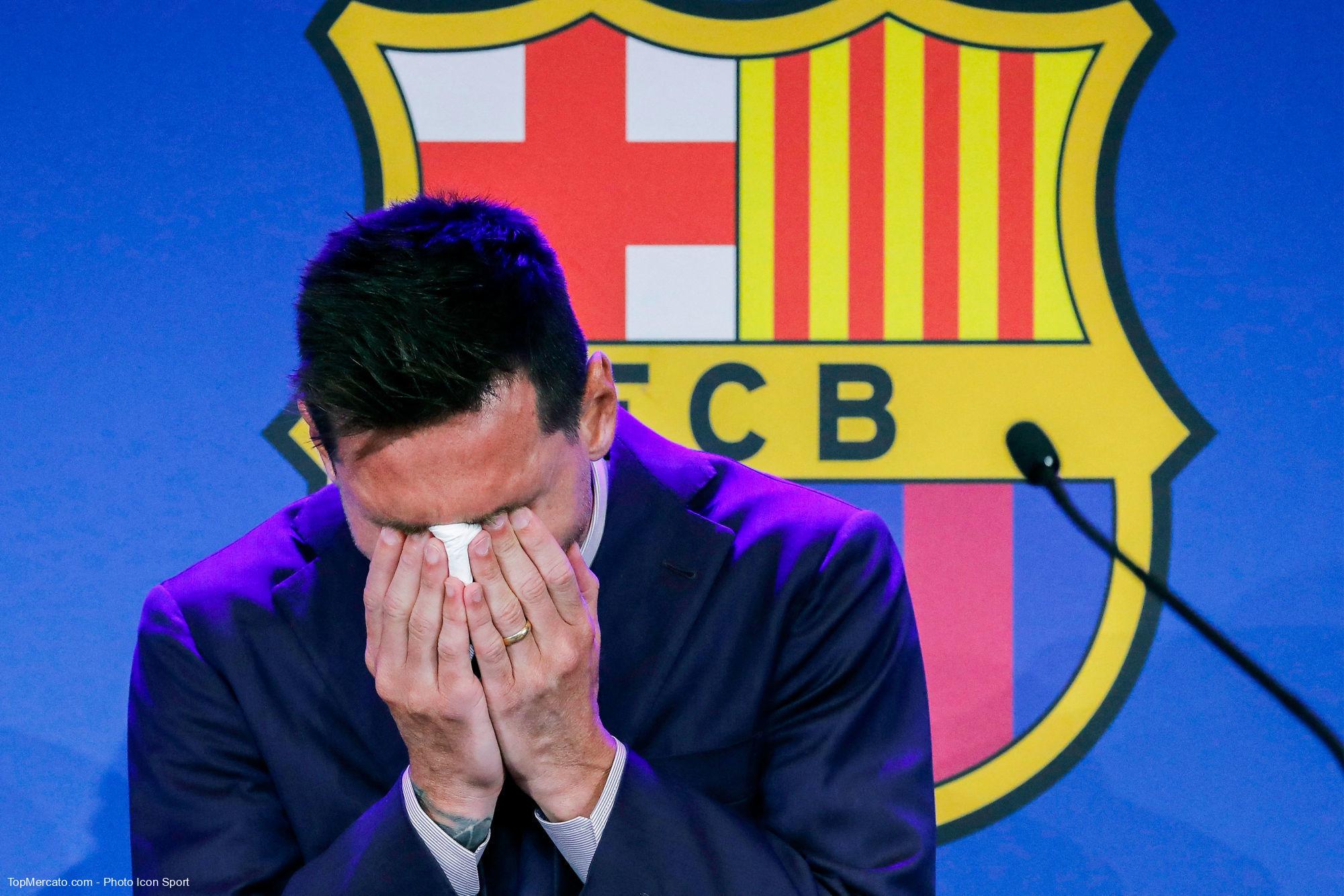 In the report "FC Barcelona: a new era" broadcast by Premium Video, Jordi Alba and Sergio Busquets remembered the departure of Lionel Messi. The Argentinian had learned on his return from leave that Barça did not have the means to extend it. And he immediately accepted the proposal sent by PSG.
"I was in shock for three days"
Jordi Alba admitted to being in shock for several days: "I was at home with my children. I saw a press release and I couldn't believe it. I was in shock for three days. In the locker room, no one could believe him. It was a very tough moment for the players. I knew Leo wanted to stay, 100 per cent."he explained.
His teammate Sergio Busquets also struggled to digest the information: "It was shocking. I could not believe it. I saw the news and I was speechless. I didn't expect it, because of his importance, and because Leo had been in the team for so long. He was very important for the players on the pitch. What I wanted was for Leo to say goodbye as he deserved and in his own way."he also confided in the documentary.
Lionel Messi thus left Barça in a total of 778 games, 672 goals and 303 assists. The native of Rosario won 4 Champions Leagues, 7 Ligas and 10 King's Cups there.
Joan Laporta has since explained the departure of the Argentinian, without ever being completely clear. The Catalan boss has long rumored that the player could return. But he finally decided to admit that there should be no expectations from this point of view. Over-indebted, Barça is no longer able to align the emoluments of a star of this level.
The misfortune of some is the happiness of others. After a year of adaptation, Lionel Messi seems to have regained his best level this season. The 35-year-old forward has bagged 12 goals and 14 assists in 19 appearances in all competitions for PSG since last summer. And he shone with the colors of Albiceleste during the World Cup, which he managed to win like his idol Diego Armando Maradona…