"The only team that can annoy City is Inter"
This Saturday, Manchester City and Inter Milan will be battling to win the 68th Champions League in history and thus succeed Real Madrid. Exclusively for TopMercato, Rolland Courbis deciphered this opposition between two teams that marked the 2022-2023 season.
At the Atatürk Olympic Stadium in Istanbul this Saturday, Manchester City will try to win the first Champions League in its history and thus achieve a sensational hat-trick. A hat-trick that no team has achieved since 1999 and the great Manchester team… United, led by Sir Alex Ferguson. On his way, will stand a formidable formation of Inter Milan, which it would be wrong to underestimate on the Citizens side. Simone Inzaghi's men are not there by chance, as Rolland Courbis would like to point out: "Let's not forget that in the pool, Inter was with FC Barcelona and Bayern Munich", simply underlines the consultant.
Photo credits: Icon Sport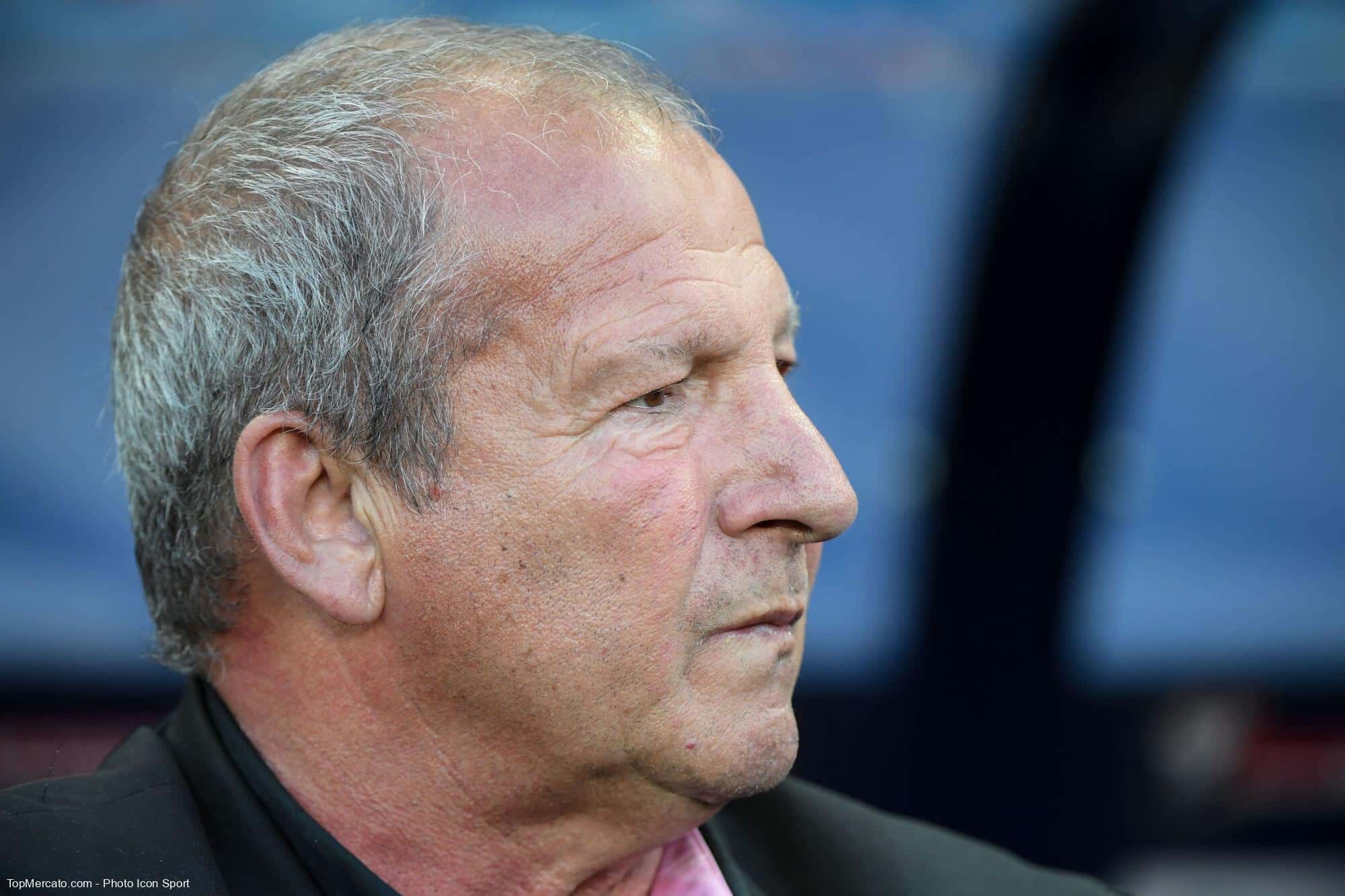 The former Olympique de Marseille and Girondins de Bordeaux coach acknowledges that "this year's City, with the arrival of Haaland, is practically unplayable"However, he believes that the deal could be different in this final, with an Inter team capable of thwarting the game put in place by Pep Guardiola. "On a match, it's differenthe acknowledges. We are not on a round trip or even in the event of an accident, Manchester City could catch up. In a single match, the only team that can piss off City version 2022-2023 is Inter, with their defensive organization and their solidity. In addition, the Milanese have a goalkeeper who often makes the difference, a management of the three attackers that I find absolutely perfect. All the players in the middle are good, Inzaghi's changes always fit perfectly into the organization. The side players are also very solid, when you see a boy like Gosens who comes in during the match when he could start in all the teams! I'm looking forward to that game and I'll be disappointed if Inter don't cause Manchester City problems."
Above all, do not repeat the same mistakes as Real Madrid
To analyze the tactical opposition between the two formations, the French technician decided to dive back into the semi-final return between Manchester City and Real Madrid. According to the consultant RMCthe Merengue presented a much too offensive face on the lawn of the Etihad Stadium.
An error that Simone Inzaghi must not reproduce: "When we see what happened against Real Madrid, Inter must do the exact opposite! It's a game that Los Merengues totally missed, which is quite surprising with a guy as experienced and talented as Carlo Ancelotti. Seeing almost seven attacking players outside on Manchester City's lawn, I wondered if there was a problem or maybe he was coming off a birthday party, I don't know. The starting composition, for me, is the one that must finish the match if you are trailing 1-0 or 2-0 and the starting tactic has not worked. Against City, playing with so many offensive elements is not courage, it's suicide!"
Will Guardiola still thwart like in 2021?
Ten years after his last success in the Champions League with FC Barcelona, ​​Pep Guardiola and Manchester City face Thomas Tuchel's Chelsea in the final on May 29, 2021. A moment chosen by the Spanish technician to innovate and play without the slightest defensive midfielder (he aligns Gündogan in this position, in place of Rodri or Fernandinho, editor's note). After the defeat of his family (1-0), this choice had earned him criticism from the British press. The Sun wrote in particular:Pep Guardiola has crossed the fine line between genius and madness, and decided that a Champions League final was the right time to carry out one of his mad professor experiments."
Should we expect a new fantasy from the former Barça coach? Rolland Courbis does not believe it, he who sees a Pep Guardiola more "sober" This year : "We progress at any agebelieves the consultant. Even Guardiola, with the talent he has, had a few quirks in the past that unfortunately didn't work out, but this year we have a much more restrained Guardiola. He has consolidated his team defensively, the presence of Haaland and his athletic side, with all these good players around, is also a guarantee of safety. I don't think that during this final, the Spanish technician will pull something out of his hat like playing without a No. 6 as he had been able to do against Chelsea in 2021 or with a fake No. 9. There, he will play with real players, a real organization that has worked on practically all teams since the start of the season."
The key to the match: Inter's defensive solidity
As the famous "Coach Courbis" explained, Inter will therefore have to rely on their strengths and not want to take City at their own game, as Real Madrid tried to do. The defensive organization of the Nerazurri, who have conceded less than one goal per game in all competitions this season (55 goals in 56 games), is, according to him, the key to their final.
But the native of Marseille does not want to reduce the Milanese to their defensive qualities. He considers them capable of being dangerous even against an armada like Manchester City: "The midfield battle among other things will be one of the keys, but more generally it will be the solidity of Inter, who, at the slightest opportunity, are capable of scoring a goal for anyone. The Italians are very solid defensively, but despite that, they obviously won't be favorites as City have a lot of talented players, with different qualities. The first step for the Nerazzurri will be to hold out until half-time. We must not reduce the Italians to their defensive quality either, I repeat: Inter can score at any time!"
The idea of ​​blocking certain players individually, such as Erling Halaand or Bernardo Silva, conversely, did not resonate with the French technician: "There is no point in blocking this or that Citizens player, there is a danger at all positions. It will take a collective solidity, but this solidity, Inter has it."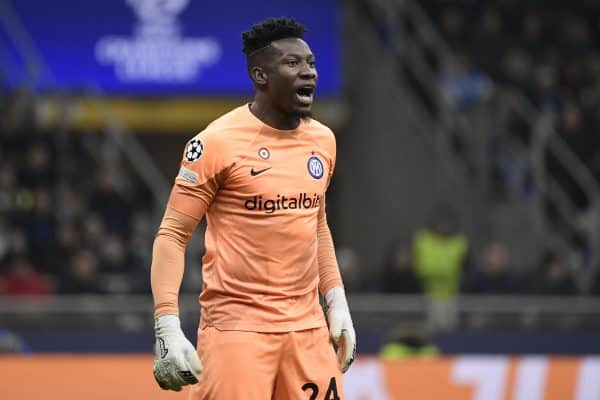 A closed match in perspective?
Despite the exceptional dynamic in which Manchester City finds itself at the dawn of this Champions League final after winning the Premier League and the FA Cup, can the Citizens be caught up in the stakes in the shoes of the ultra favorite? If we are to believe Rolland Courbis, Pep Guardiola will manage to find the words to avoid any excess of confidence: "Maybe, but they will also prepare the match on thishe believes. What is certain is that they will not have such a stupid Real Madrid in front. I'm sure Guardiola will mention in his speech that Inter will opt for something quite different from Merengue."
Football fans hope in any case that this 68th final of the Champions League will keep its promises and that the spectacle will once again be there in Istanbul, the scene of an anthology final between Liverpool and AC Milan in 2004-2005 (3-3, 3-2 tabs). As a reminder, the last three games for the title have not been very greedy in terms of goals and ended in a 1-0 victory for Bayern Munich (against PSG), Chelsea (against Manchester City) and Real Madrid. (against Liverpool). If he does not risk a prediction (holy Rolland!), Coach Courbis sees a fairly closed final, with few goals: "Even if it's rarely the case with Manchester City, I still see a fairly closed matchconcludes the consultant. I could be wrong, but I can't really imagine a meeting with a lot of goals, like a 3-3 or something like that."
On to the game!