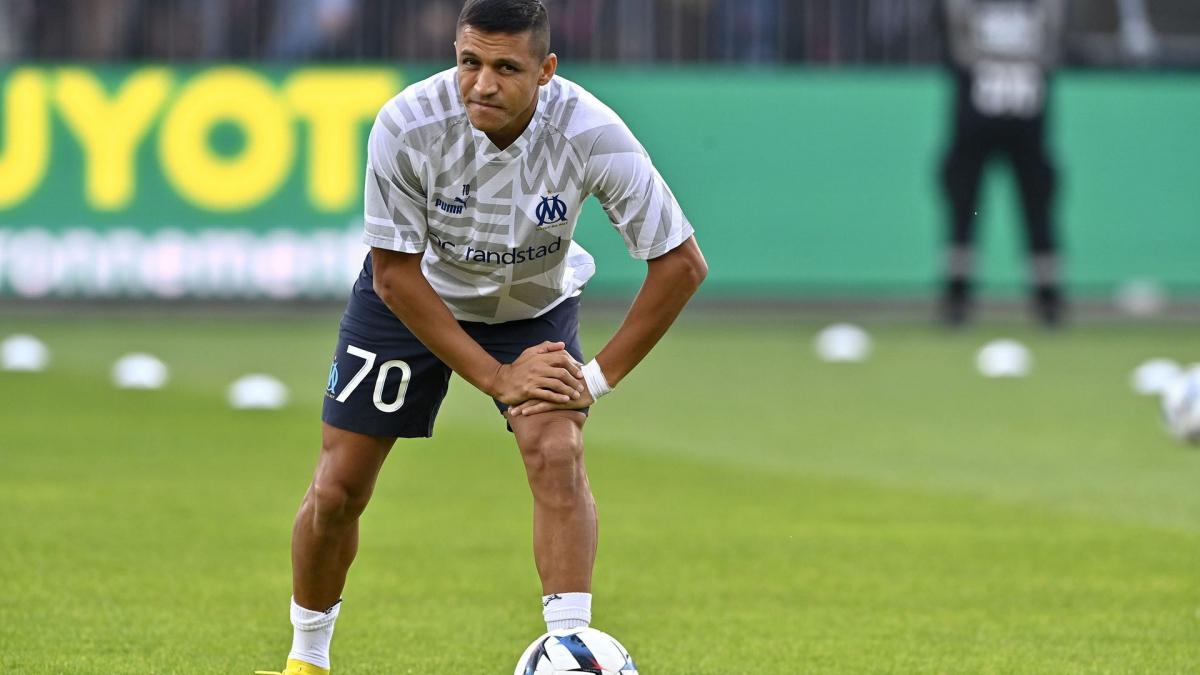 Welcomed as a true rockstar in the Marseille city, Alexis Sanchez was quickly launched into the deep end of Ligue 1. His coach, Igor Tudor, had been clear: he wants to be able to count on the Chilean as quickly as possible. This Sunday evening, the Olympians' trip to Brest was therefore an opportunity for the Croatian coach to walk the talk. However, it was with Dimitri Payet on the bench that the South American started the game.
A luxury bench that Sanchez didn't heat up for long. At half-time, despite a score to the advantage of his OM (1-0), Tudor put an end to Cengiz Ünder's insipid 45 minutes to launch the Marseille club's flagship rookie. For his first minutes in L1, Sanchez immediately positioned himself on the left side, leaving Gerson to take the right axis. With Tavares and Sanchez, OM's left flank looked very good. For his first ball, Sanchez has also offered a love of cross millimeter to Jonathan Clauss.
A few gestures and that's it
The following ? After a first corner attempt directly, Sanchez was rather active, not hesitating to go down to help his people to leave and try to find the ghostly Arkadiusz Milik. The new Marseille number 70 did not take very long to illustrate these words. In the 48th minute, he claimed a ball from Mattéo Guendouzi before signing a fine deflection for Milik. Moments later, he went back down to his own half to recover the leather before sending a remote-controlled pass to Tavares along the sideline.
Subsequently, the former Inter player did not have much opportunity to show himself, Brest having taken control of the game. Finally, with the exit of Milik and the entry of Dimitri Payet, Sanchez ended the match in top striker position. Without a real point of attachment with which to combine, it is difficult to do better. In summary, Sanchez displayed his technical palette, but the scenario of the match made it disappear somewhat. Asked at a press conference, Igor Tudor was very brief about him. "They (Sanchez and Payet) have evolved at a good level. They gave their best. These are two good entries. They tried things".
In the mixed zone, Mattéo Guendouzi was a little more talkative."It was his first match with us, he needs a little more lair. He did four, five training sessions with us, it's not much, but we know very well that he will bring us a lot.he said, before adding. "He is a player who will help us a lot. We all know his class. he is a player with a lot of experience, he has won a lot of trophies. We need players like that who will help us whether in the European Cup or in the league. We wish him to integrate as soon as possible, to score a lot of goals, but I'm sure he will score a lot this year.. To be continued.