Advertisement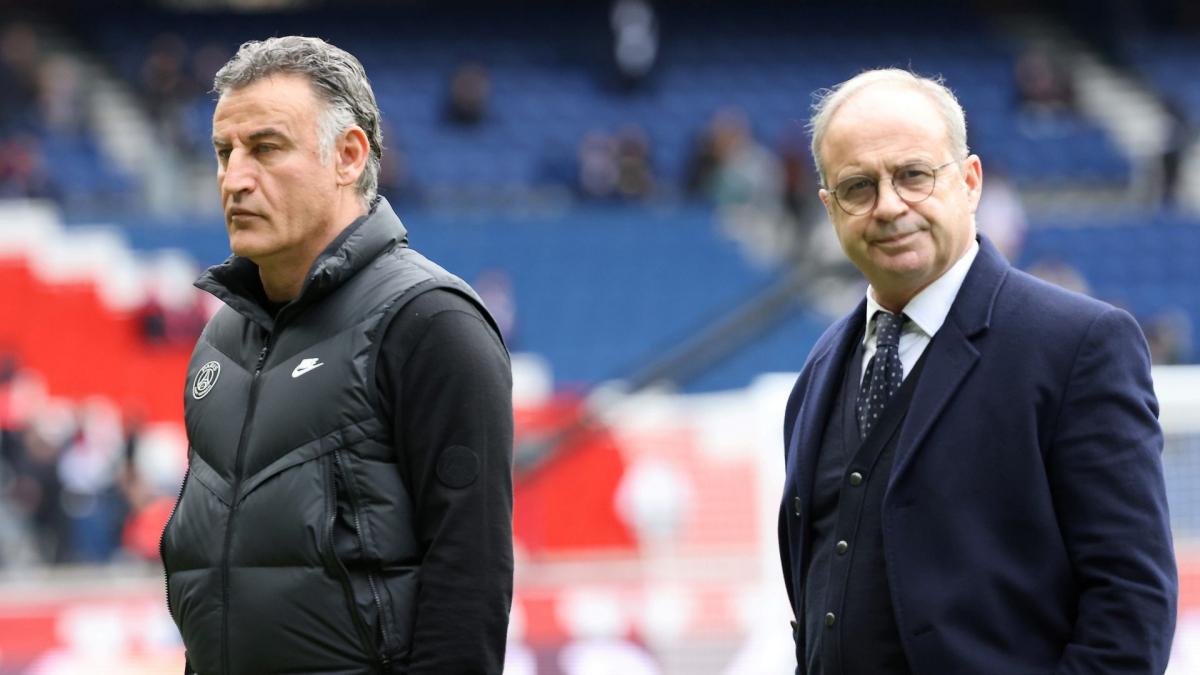 Advertisement
Advertisement
Advertisement
What's next after this ad
Will Christophe Galtier still be at the helm of Paris Saint-Germain next year? Doubt is still present. As Paris Saint-Germain begin their last trip of the season against RC Strasbourg on Saturday, the Parisian club will be able to retain their title of Champion of France, in the event of a draw. But a success thus seems obligatory to save the mixed season of Christophe Galtier, still uncertain of continuing on the Parisian bench.
Galtier, who landed from Nice last summer, signed a contract with PSG running until June 2024. But since the Champions League elimination against Bayern Munich, the names around to succeed him appear regularly in the European press. While the name of José Mourinho comes up regularly, the Italian press mentioned that PSG would have made Luis Enrique its new priority to come on its bench.
To read
PSG: the group summoned for the trip to Strasbourg
"The names circulating? I don't mind"
In front of the press, Christophe Galtier has however assured not to be impacted by all his daily rumors. "I speak to my sports management every day, I am in daily contact with Luis Campos, we communicate all the time. I see Nasser al-Khelaïfi very often, we haven't talked about next season. The names that circulate, that's part of my job, it doesn't bother me. There is what is written in the press and what I live"he explained.
What's next after this ad
Before all the same leaving doubt about its future. "Apparently I have been banned from talking about next season. We are working and happily. But what will happen, you don't know. Still happy that the club is working on the workforce for next season. Everyone is working on the logistics, what needs to be improved, how we will get our bearings at the new training center and how the club can improve the squad..
Pub. THE
update the