Advertisement
The Round of 16 of the 2022 World Cup in Qatar kicked off today. Here are the results for Saturday, December 3.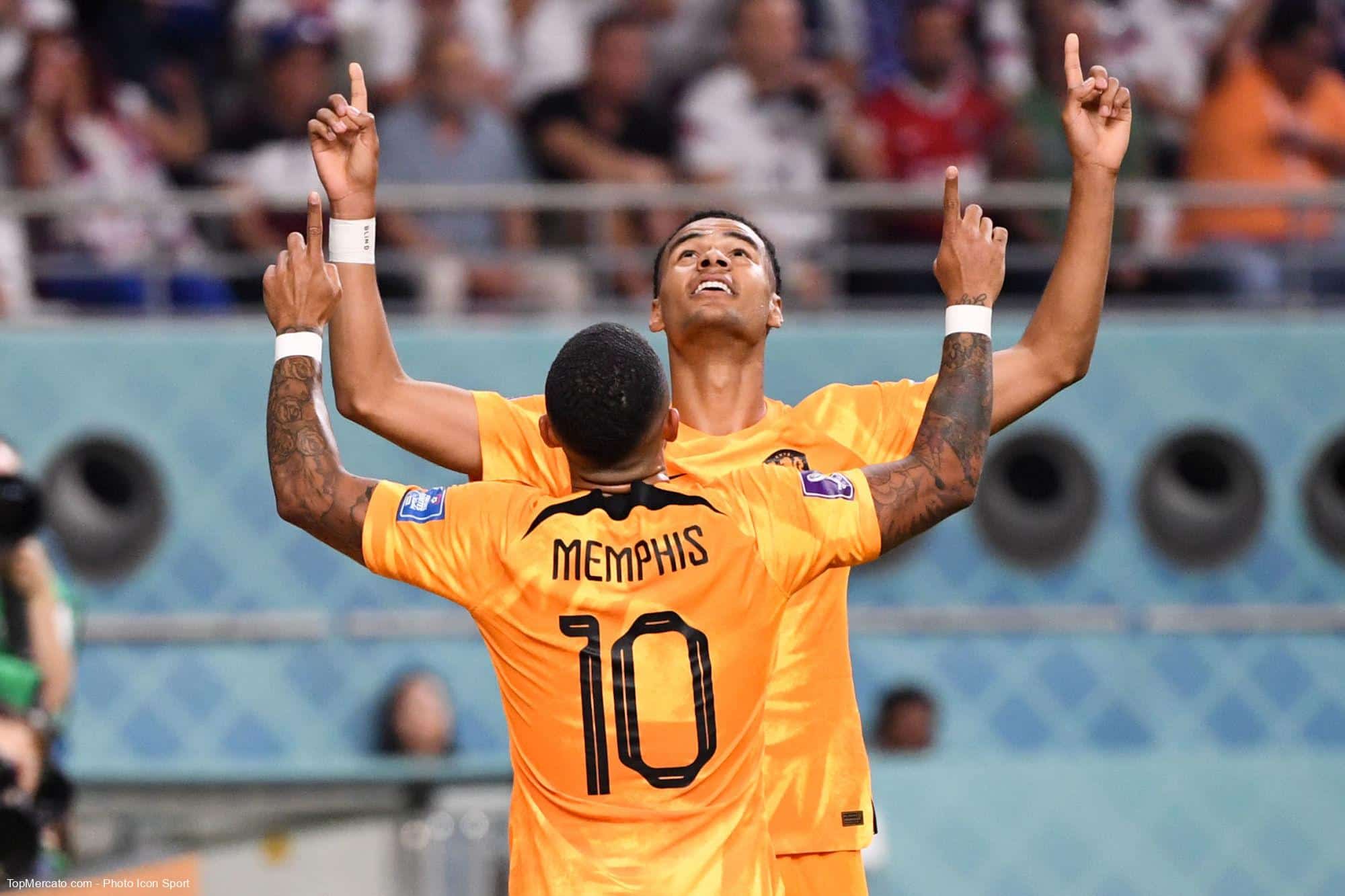 The World Cup results of December 3, 2022
Netherlands 3-1 USA (round of 16) – Goals: Depay (10th), Blind (45th), Dumfries (81st); Wright (76th).
Argentina 2-1 Australia (round of 16) – Goals: Messi (35th), Alvarez (57th); Fernandez (77th csc).
Summary of the day
This Saturday, December 3 began the round of 16. Favorites at kick-off, the Netherlands and Argentina won their qualification for the quarter-finals of the 2022 World Cup. First in Group A, Louis van Gaal's Oranje got the better of the United United (3-1). Against an American selection which had finished the group stage in second place in group B, the Dutch were able to count on Memphis Depay, author of the first goal, and on the great performance of Denzel Dumfries, double decisive passer and scorer in second period.
In what will be a remake of the semi-final of the 2014 World Cup – qualification of Argentina on penalties – the Netherlands will find the Albiceleste for a place in the last four. For the 1000th career match for Lionel Messi, who scored his third goal since the start of the competition, Lionel Scaloni's proteges escaped the trap set by Australia's Graham Arnold (2-1), Socceroos who had finished the first round in second place in group D behind the French team. Despite a two-goal lead and after the reduction of the Australian gap, the Argentinians will suffer the opposing pressure until the end of additional time, without cracking.
The final table of the 2022 World Cup
Argentina will face the Netherlands in the quarter-finals!
See you on December 9!! 🤩🔥#FIFAWorldCup pic.twitter.com/3BxKSj8qtT

— World Cup 🏆 (@fifaworldcup_fr) December 3, 2022
The latest news from the 2022 World Cup