the two little-known rules that kept Brazil ahead of Argentina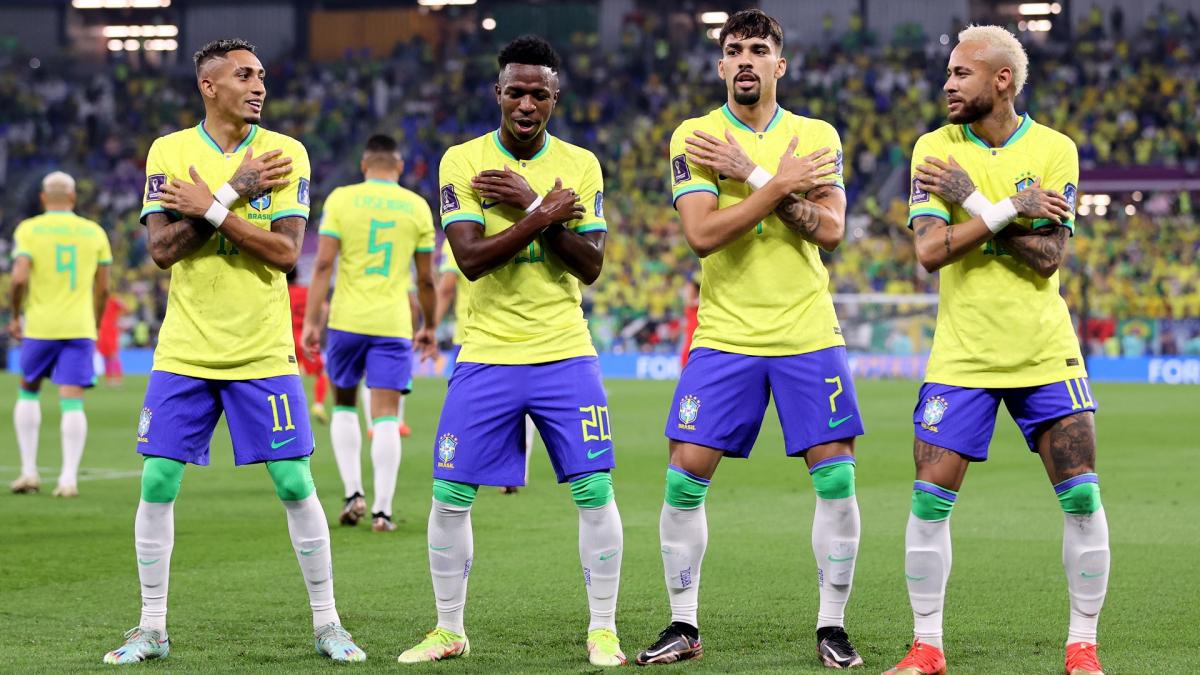 Advertisement
What's next after this ad
The news fell yesterday and it surprised more than one in Argentina. FIFA has unveiled its ranking for the month of December. Surprise: Brazil retained their first place, with only 2.39 points ahead of the new world champions Albicelestes. A result that may surprise, but which is necessarily due to FIFA regulations.
How did the Canarinha take advantage of this regulation to stay ahead despite being eliminated in the quarter-finals? Globoesporte gives us the explanation. FIFA does not take into account negative results during the knockout phase. A measure intended to protect teams that manage to pass the group stage.
To read
FIFA ranking: Argentina is not first, good recovery from France and Morocco
Decisive shots on goal
Thus, in a year without the World Cup, Brazil could have lost 9 points. But as the Auriverdes faulted during a knockout phase, this withdrawal of points is not taken into account. But that's not all. Despite this measure, Argentina could still have passed … if Kylian Mbappé had not pushed the Albiceleste on penalties.
What's next after this ad
Indeed, if the Argentines had won the World Cup without resorting to penalties, they would have obtained more points and would therefore have occupied the top of the FIFA rankings. Lionel Scaloni's men would have had 14 points, enough to overtake the Brazilian rival. But there is no doubt that Lionel Messi and his gang are very satisfied with the trophy won…
FIFA Ranking December 2022:
Brazil: 1840.77 points

Argentina: 1838.38

France: 1823.39

Belgium: 1781.3

England: 1774.19

Netherlands: 1740.92

Croatia: 1727.62

Italy: 1723.56

Portugal: 1702.54

Spain: 1692.71
…
Morocco: 1672.35

Germany: 1646.91

Senegal: 1603.98

Tunisia: 1526.2

Cameroon: 1499.3

Algeria: 1486.72
Pub. the
update the
Advertisement