The very embarrassing crazy statements of Mathias Pogba on Paul Pogba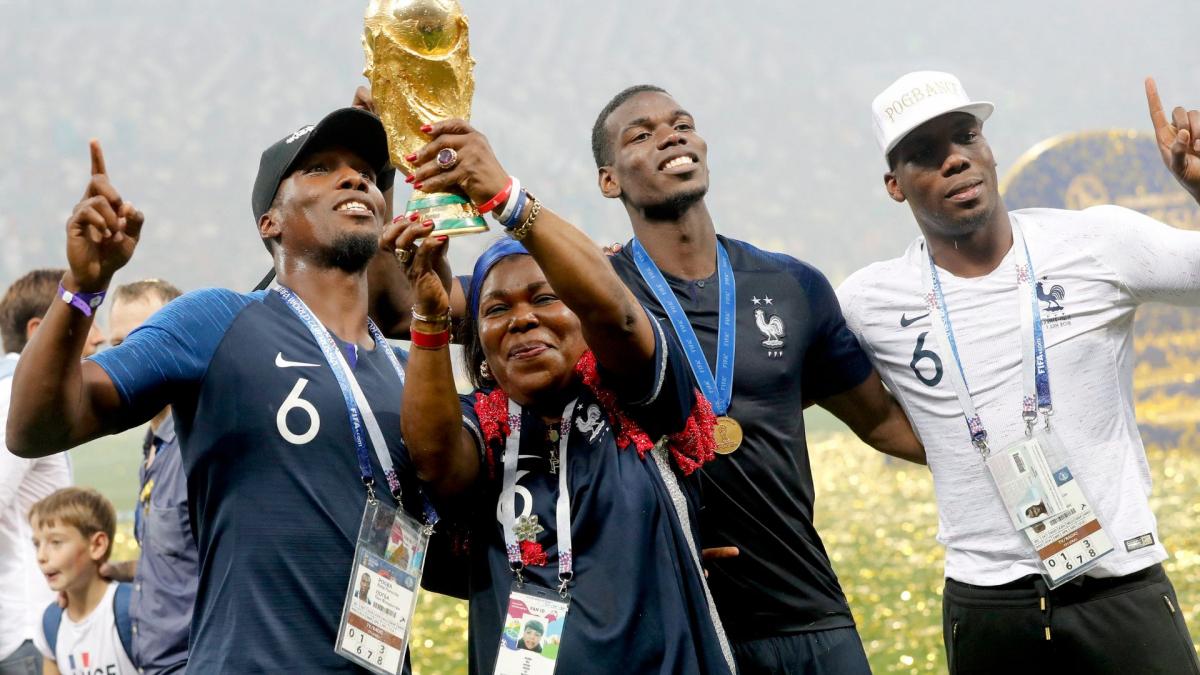 Advertisement
Since last Saturday, a fifth man has been indicted for attempted extortion in the Paul Pogba case. He joins the others in pre-trial detention, as is already the case for the brother of the 2018 world champion, Mathias Pogba. They are all suspected of having participated in extortion attempts amounting to 13 million euros which he allegedly suffered between March and July 2022 after the Juventus player's complaint. This did not prevent Mathias Pogba's Twitter and Tiktok account from activating in the early morning. These messages were programmed and delivered by a bot. "It also means that I am no longer at large, either because of my brother's henchmen or because of the police. So the slanderous complaints to silence me will have worked"begins Mathias Pogba.
Mathias Pogba accuses his brother of exploitation
The series of messages is particularly long, but he explains in particular that his little brother is attacking his family. "Yes, there are Adebayor-like situations, but there are also the opposite situations, where families are the victims of tyrannical footballers. (…) Someone willing to use the stories of real victims to portray themselves as victims. A person ready to step on everything and everyone, on his family, for his pleasure, his image and his success., continues the 32-year-old player before going into more detail in the accusations against his younger brother. He claims that the latter would have exploited childhood friends to help him in his everyday life, "under the moonlight as a slave for years and now you want to send a thief through to hide all the dirty work he did for you in spite of himself."
"How much did you say he stole from you? 200,000 euros? With a bank card limited to 2000 or 3000 euros per month which was used to do the shopping for the house and pay for petrol? Having worked for you for 6 years? You did not calculate well before lying and you did not reflect either. Because you forgot that he had the power of attorney over your accounts where each month he withdrew 100,000 or 150,000 euros for you for your sorcerer, so it wouldn't have been easier to use it at that time to disappear or have a large amount transferred to the Bahamas? » accuses Mathias, returning in more detail to the story of the marabout that the star would have used against Kylian Mbappé to cast a spell on him. The PSG player would not be an isolated case.
The marabout and an attempt at intimidation
"This individual, my brother, has become a devotee of witchcraft in recent years, becoming the follower of a wizard, known as Marabout Ibrahim, called Grande, a relative of former player Alou Diarra, who would have known him thanks to player Serge Aurier. It was this wizard I was referring to as someone who worked to isolate my brother. (…) As for what my brother did, among what is certain is that the criminals acting in his name have caused blood to be shed. (…) My brother, on several occasions, cast spells on his football teammates, including the prodigy Kylian Mbappé, whether out of jealousy or to win a match. Accusations which are again likely to make noise but which are not the only reproaches of Mathias Pogba.
In his long message, he claims that his little brother would have tried to intimidate him, or even to make him disappear. "I confess that I thought you were planning to eliminate me when you sent me this team of foreign-speaking people who watched and followed me, intimidating me on the road, showing me that they could have an accident when they wanted, the day I was going to see our mother in the south. Besides, the authorities may be able to spot these individuals on the cameras since they followed me to the airport. Anyway, a so-called victim deploying thugs against people with no means to intimidate him, that's a bizarre story I would say. » New terrible charges that the police investigation will have to clear up.
Now, here are some of the long-awaited revelations, which I hope will shed new light and lead you to understand why there is so much determination to silence me and discredit me because what I have to say does not not limit to Mbappé.

— Mathias Pogba (@LeMathiasPogba) September 23, 2022
Advertisement