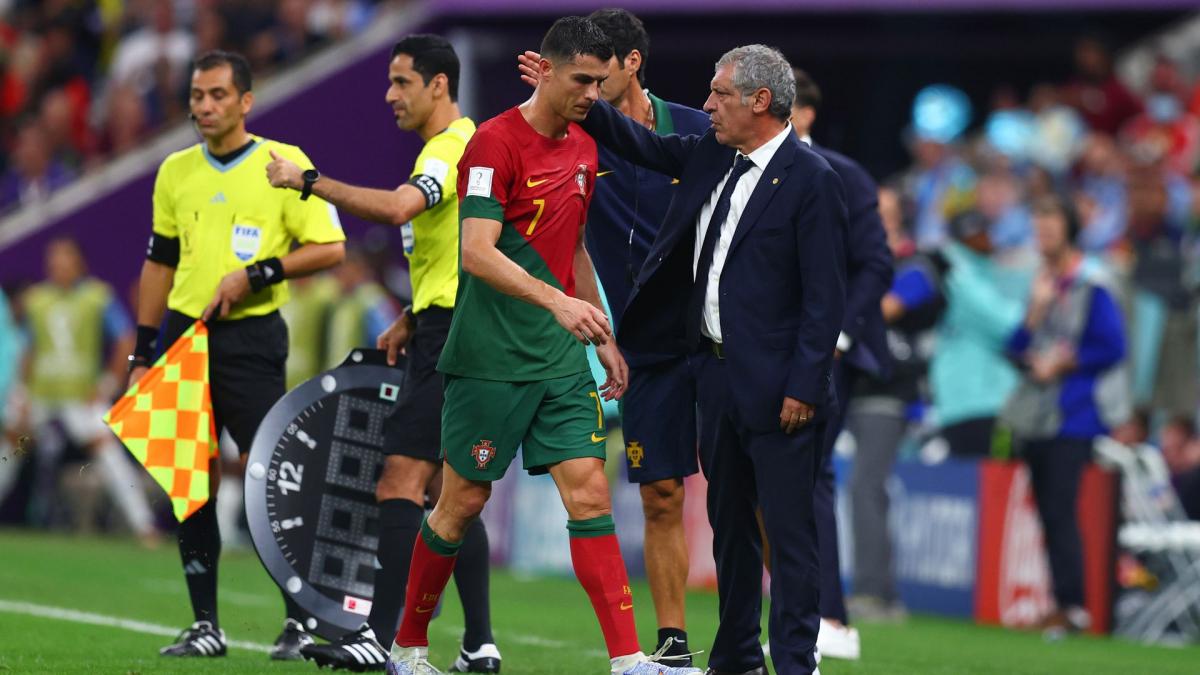 At 37, Cristiano Ronaldo may have 5 Ballons d'Or, 1 Euro and 5 Champions Leagues to his name, but his status has taken a big hit since the start of the season. It all started last summer when CR7 wanted to leave Manchester United to sign for a club competing in the Champions League. Unfortunately for him, no one came to knock on the gate. Then annoyed by the behavior of his club, the Lusitano had promised to tell his truth when the time came.
Considered a simple replacement for Erik ten Hag, the number 7 of the Red Devils has only started in the Premier League four times in ten appearances. A situation that has become untenable. Once the international truce was whistled, Ronaldo therefore took the opportunity to make the great unpacking promised. An explosive interview in which he shot MU and his coach on sight. A media outlet no doubt calculated since it precipitated the end of his relationship with the English club.
Questioned at MU
Fired, CR7 finally had his mind freed to tackle the World Cup. But again, it got messed up. While Lionel Messi and Kylian Mbappé chained the goals, he only scored a penalty against Ghana. Then he tried to beg for a goal awarded to Bruno Fernandes against Uruguay. Not very classy. Then he hung up with his national coach. Replaced in the 65th minute against South Korea, CR7 was filmed cursing. But just as Fernando Santos thought his star was going after an opponent, he realized Ronaldo was aiming for him.
"If I saw the images again? Yes. I didn't like it at all. I really didn't like it at all. From there, these matters are settled at home. They are settled. Final point on this question, and now we will focus on the game tomorrow (yesterday)", he then declared the day before the round of 16 against Switzerland (6-1). Result: Santos did not hesitate to seat his best player on the sidelines. For the first time since 2004, Ronaldo did not start in a major tournament knockout game. An event which obviously did not go unnoticed and which pissed off the CR7 clan. Bad luck for Ronaldo, the XXL performance of the Seleção des Quinas and the hat-trick of the young Gonçalo Ramos gave credit to observers believing in a more dangerous Portugal without Ronaldo. Abused in the club and now in the selection, Cristiano Ronaldo will have to swallow his ego.
Cropped even in selection
In England, this situation made a certain Gary Neville smile, always ready to tackle his former partner in Manchester. "There are a lot of Cristiano Ronaldo fans who don't want to tell him the truth and I think he has to listen to the truth. It wouldn't surprise me to see him score tonight (his remarks were made before the match against Switzerland, editor's note) but this sulking…. His long term legacy is secure, he is protected, he is one of the great players of all time, but in the short term he needs to do a lot better because is the Juventus coach little wrong ? Is Manchester United wrong and is the Portugal coach wrong? Ten Hag didn't want him in the squad because he thought he was better off without him, does the Portugal coach feel the same way? »
He will probably never say it, but Fernando Santos took great care not to cut himself off from his player for good. After the Lusitanian victory, "The Engineer" recalled that his number 7 remained an important element. "I have a very close relationship with him, I trained him at Sporting and we have always had a very strong relationship. This relationship does not change. Neither he nor I confused the human question with the question of the coach and the player. From my point of view, Cristiano continues to be a very important player for the Portuguese team. "* It now remains to be seen whether CR7 will hold or not in the quarter-final against Morocco.