Olympique de Marseille hosts Montpellier this Friday evening (9 p.m.) at the Vélodrome at the start of the 29th day of Ligue 1. After a two-week break linked to the international break, Igor Tudor's players must refocus on the final sprint .
Before this duel against the Hérault club, the Olympian club published a video on its official website and its account Twitter, in which we see the OM coach in the middle of his players giving a poignant speech. At the time of filming this sequence, the current runner-up to PSG in Ligue 1 had just been eliminated by Annecy on penalties in the quarter-finals of the Coupe de France (2-2, 6 tab to 7).
"Who cares about this bullshit?"
For Tudor, the objective was clear when he began his monologue: to force his players to turn the page, hold their heads high and look forward. "Do we become a victim because we lose or we win? What's the trick? It's not that. It's not that we lost. That's not it, the point is always the same. Winning or losing, it should not change what you have inside you! That's the way real guys, real athletes, real teams. Who cares to say 'we're really sad', who cares about that bullshit? It's the past !", had dropped the Marseille coach.
Photo credits: Philippe Lecoeur/IconSport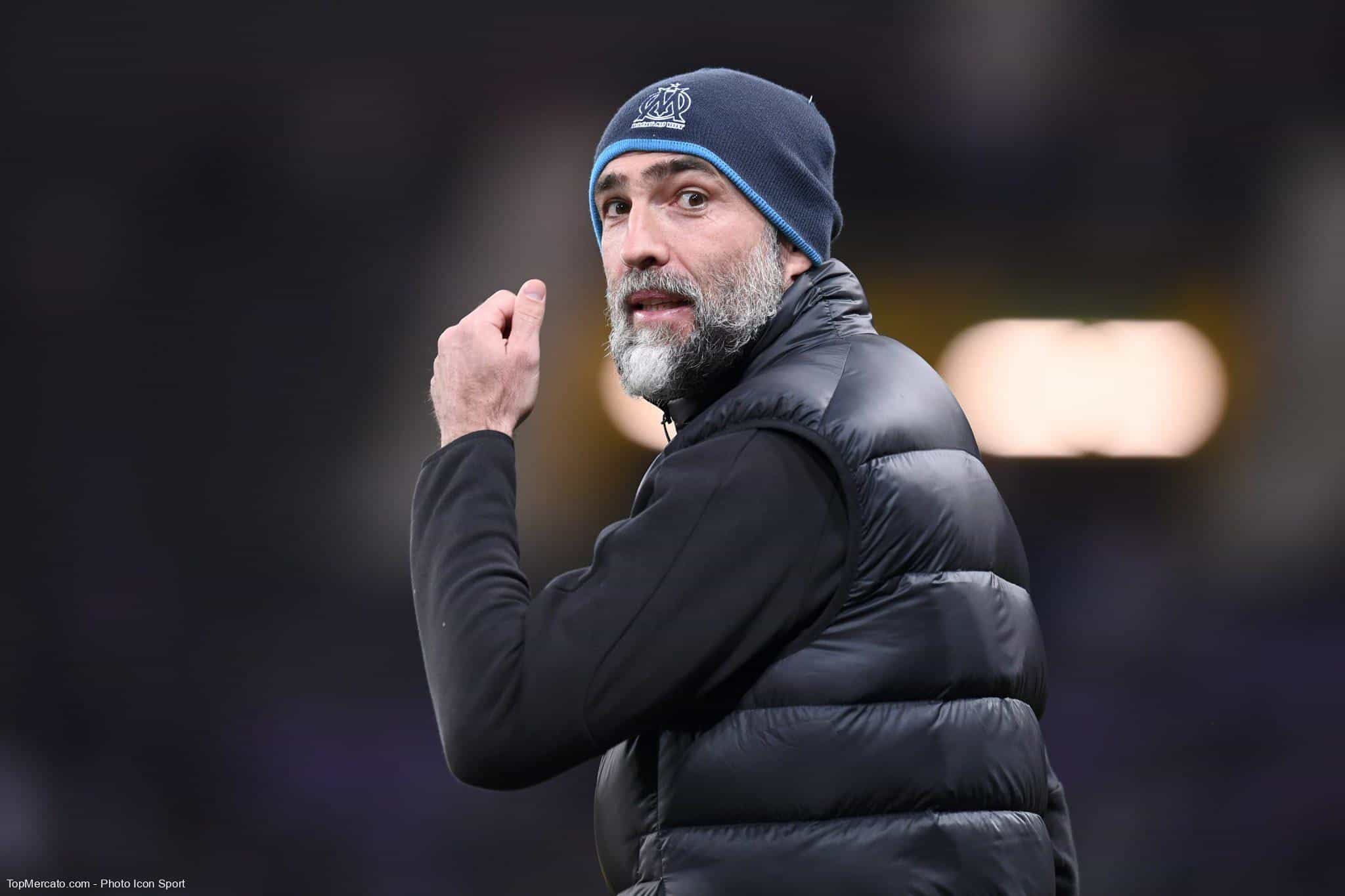 "Even when you win you have to be warriors, we are together guys, not a weak team" 🔵⚪️

Objective Matches, episode 7️⃣, 𝗦𝗮𝗻𝘀 𝗷𝗮𝗺𝗮𝗶𝘀 𝗿𝗲𝗻𝗼𝗻𝗰𝗲𝗿, available.

– Olympique de Marseille (@OM_Officiel) March 29, 2023
Payet, Sanchez and Rongier arrested
Subsequently, Tudor had asked certain executives to take over to remobilize everyone. "What are we going to do Dim (Payet)? You first, as captain? I know you're sad because you wanted to lift that trophy. But as captain, you have to talk to everyone. You too Alexis (Sanchez), Valentin (Rongier) you too the captain. I'm not saying this now to motivate you, because a coach has to motivate his guys. No, it just has to be like that! It should be part of your life. Even when you win, you have to be warriors. You are like soldiers, we are a battalion, we are together. We are not a weak team! There is no excuse".