Theo Zidane case worries Real Madrid and Spain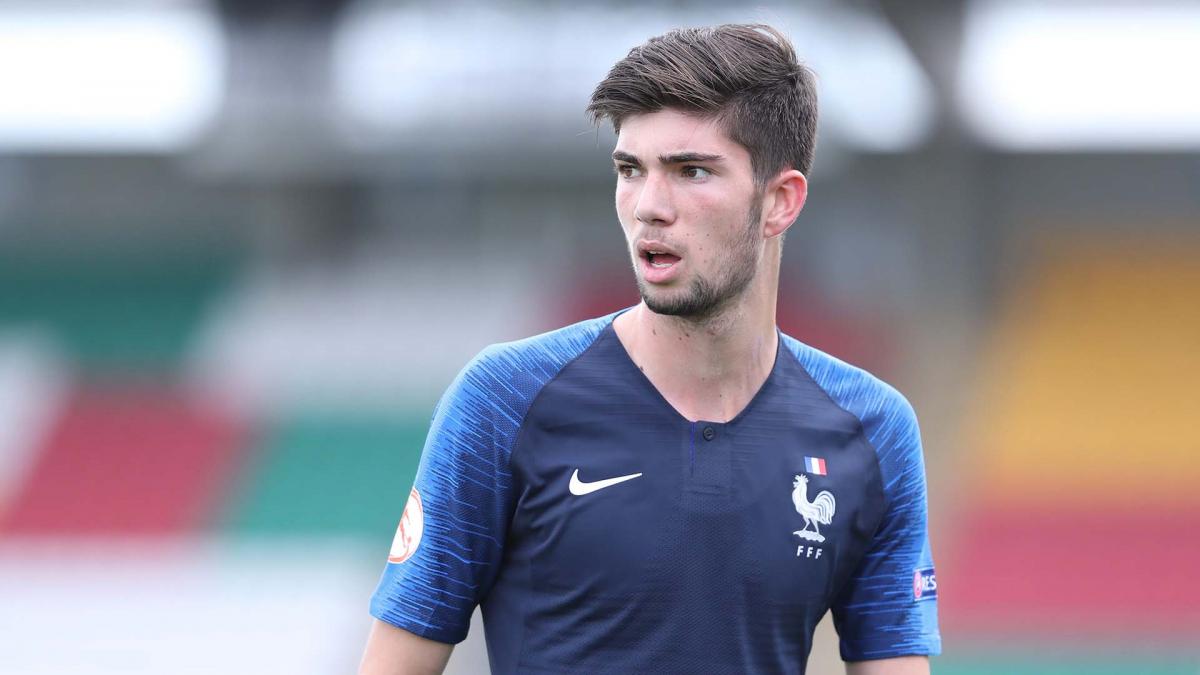 Advertisement
What's next after this ad
The new Zidane. For several years now, France has been looking for the one who will succeed the tricolor legend. Many have been cited, but no one has succeeded in taking over from the former number 10 of the Blues simply because there are no two like him. Unique, Zizou passed on his love of football to his four sons Enzo (28, Fuenlabrada), Luca (24, Eibar), Théo (20, Real Madrid) and Elyaz (17, Juvenil B). All have advanced with this label of "son of" but also to inherit from ZZ on the ground. In particular the eldest, Enzo, who played in the middle like his father. Now it's a bit the same for Theo who also holds this position.
Theo before Zidane
Born in 2002 in Marseille, he took his first license at the age of 6 at CD Canillas in Spain. Two years later, in 2010, he joined the Real Madrid training center. He made all his classes there by successfully crossing the stages one after the other. At the same time, he made his first steps in the France U16 team on May 22, 2018 during a match against Germany. Came into play 49 minutes, he could not avoid the defeat of his team (2-3). A year later, he took part in Euro U17. Selected with the Habs, Théo Zidane took the opportunity to give one of his very rare interviews to the UEFA site.
To read
Zinedine Zidane has made two bold requests to Real Madrid
The 1m94 footballer had explained that he was moving forward although he was in the shadow of his father. "To be honest, I don't hear much about what people say about my name. I guess some people try to compare me to my father, but that's part of the game. When I play, I'm Theo before Zidane. I want to be recognized for that. Before coming to the European Championships, he [Zinedine Zidane] told me to have fun playing, to trust myself and not to change the way I play because that's how I joined the national team. He told me that no matter what, he will be proud of me. I'm lucky I know the right person to give me advice." All that remained was to apply them.
What's next after this ad
From Real Madrid to France
Holder against England in the first game (59 minutes played), he was then content to come into play. Team coach at the time, Jean-Claude Giuntini was conquered as he had admitted To RMC Sports. "It's a potential ahead, and the future. He is a central midfielder, very slender, generous in effort with good peripheral vision and thanks to his size a good leading player. But he must play matches and continue to work physically to go higher. Since then, Théo Zidane has continued on his merry way. Passed directly to the U19 selection, following the covid 19 epidemic which made him jump the U18 box, the midfielder discovered the Youth League in club. A competition he won with the Merengues in 2019-20.
A few months later, he was included in some professional group training while playing with Castilla (3 appearances). A pride for the young man of 20 years. At the same time, France continued to believe in him with selections in U20 (4 caps). But since October 10, 2021 and a friendly against Tunisia, the player with 21 youth caps (2 goals) has not found the French. In club, he continued to evolve with Castilla. In 2021-22, he appeared 22 times. This season, he is already at 23 games, including 8 as a starter (1 goal). Used regularly by Raul, Theo has long been considered in Spain as the one who could succeed in making a name and especially a first name among the Zidane siblings.
What's next after this ad
A player who has not completely convinced
But opinions have changed a little on the other side of the Pyrenees. In addition to the emergence of his little brother Elyaz, his level questions. Journalist for ReportSergi Santos tells us: "this year he is just starting to really play with Castilla, despite the fact that he is already 20 years old. He is an attacking midfielder, with a lot of quality, but he lacks a bit of physicality. In the future, it seems to me very difficult for him to reach the top division, at least in one of the big leagues." An opinion which is somewhat shared by Andrés Onrubia, journalist and correspondent for AS and the SER padlock in Paris, who was contacted by us.
"Looks like a pretty light player. He is tall, slow and he has a good touch on the ball, but his movements are slow. His strong point is that he uses his body well. Its weak point, I think, is its slowness. It's hard for him to keep going. In Madrid at the moment, there is little talk about him. He trained with the first team, but they don't see him as a crack. Regarding his future, at the moment the only thing that is said is that he will continue in Madrid. For how long ? That is the real question. Quickly designated as the possible worthy heir to Zizou, Théo Zidane has his work cut out for him to convince Madrid and Spain that he can win at the highest level.
Pub. THE
update the
Advertisement