Promoted to new coach of Bayern Munich, Thomas Tuchel returned to the clear positioning of Joshua Kimmich and Leon Goretzka after the departure of Julian Nagelsmann.
Photo credits: Sven Hoppe/dpa/IconSport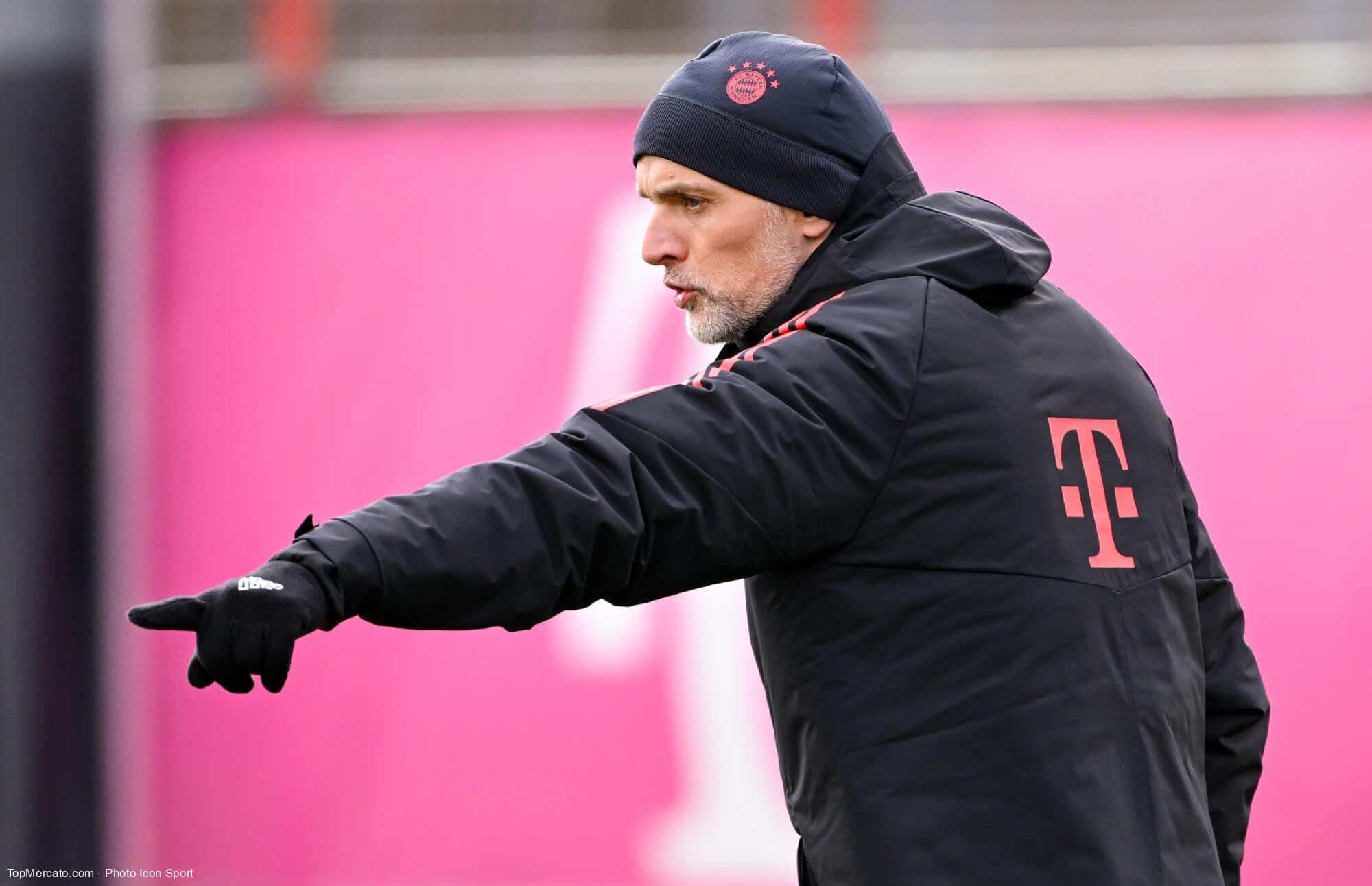 The dismissal of Julian Nagelsmann has left its mark in the Bayern Munich locker room. Within the workforce of the German club, two players have in particular given their support to the German coach, thanked by his leaders despite a contract running until June 2026 and a qualification for the quarter-finals of the Champions League at the expense of Paris Saint-Germain.
The two German internationals, Joshua Kimmich and Leon Goretzka, said they were touched by the departure of the former manager of Hoffenheim, since replaced by his compatriot Thomas Tuchel. "I can only say that Julian Nagelsmann is an outstanding coach. He is easily in my top 3 of the best trainers"launched the first city on the sidelines of the Mannschaft rally during the last international truce.
Kimmitch, "an exemplary professional"
During a press briefing on Friday, on the eve of his first steps on the bench against Borussia Dortmund in the shock of the 26th day of the Bundesliga, the former manager of Chelsea – hired for two and a half years with the team based at the Allianz Arena – said he understands the duo's stance on their predecessor. "It's understandable, so a statement from Joshua or Leon is completely acceptable. Of course, Jo is a key player for me. Jo is the very embodiment of FC Bayern. He is an exemplary professional."
Second in the standings with 52 points, one length behind Borussen, Kingsley Coman's teammates will recover first place if they win against their great rival for the title of German champion. In the Champions League, Bayern Munich will challenge Manchester City in the quarter-finals on April 11 and 19.