Advertisement
While certain rumors evoked the existence of an ultimatum imposed on the coach of Les Gones, Olympique Lyonnais responded with the voice of a press release. According to the club, this information is simply incorrect.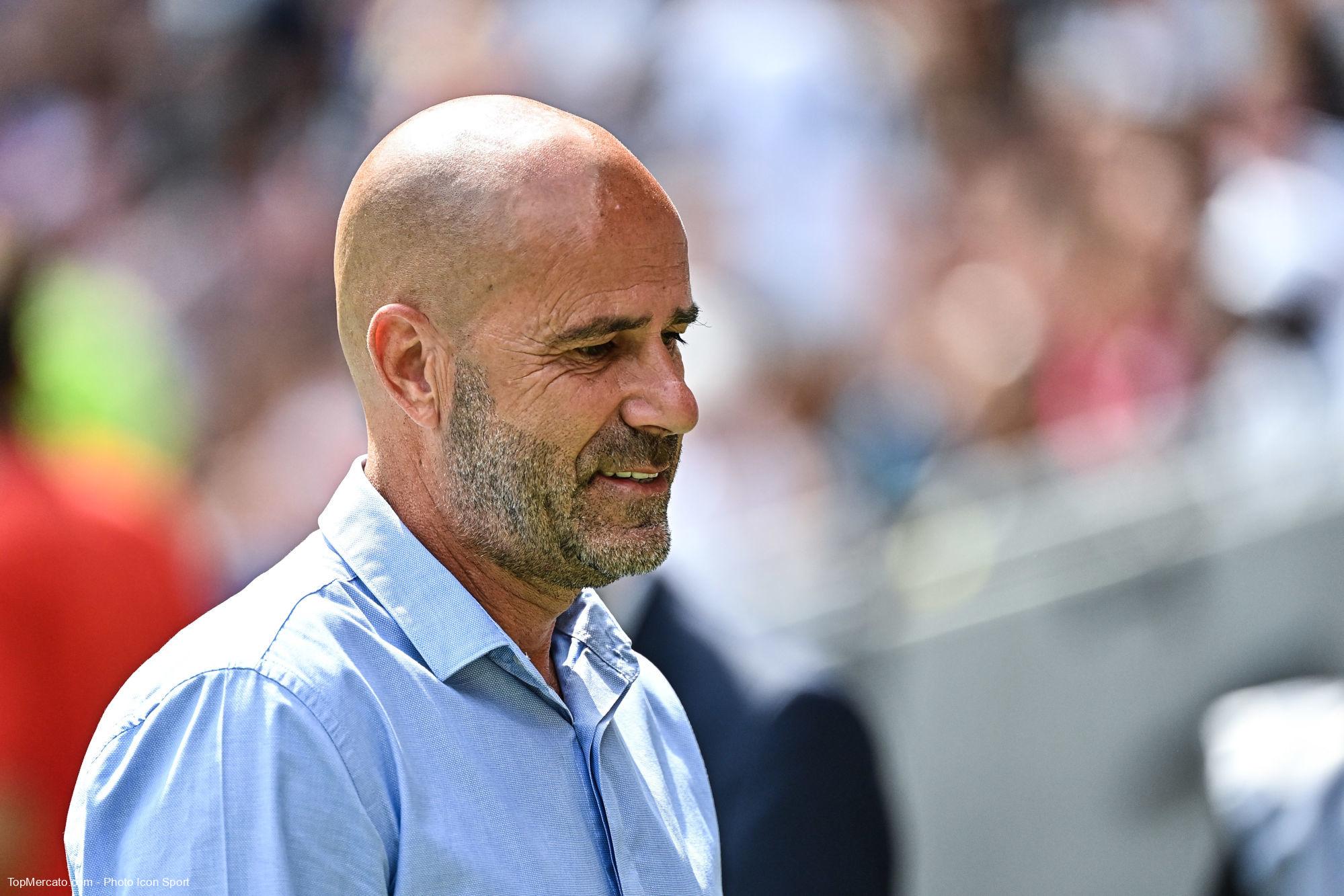 Sixth in the Ligue 1 standings, remaining on 3 defeats in a row, Olympique Lyonnais is experiencing delicate moments. Peter Bosz, the Rodhanian coach, is particularly at the heart of the critics. More and more fans and observers doubt the ability of the Dutch coach to raise his head. More than a year after his arrival, the 58-year-old technician is struggling to impose his style.
After a frustrating failure against Paris Saint-Germain (0-1), the former Ajax coach declared himself quite satisfied with the performance of his collective. However, disturbing noises from the corridors then circulated in the press. According to the indiscretions of Foot Mercato but also of RMC, the leaders of Lyon have indeed set goals for Peter Bosz to achieve by the World Cup. In the event of failure, his place on the bench at Groupama Stadium would be seriously called into question. RMC advanced for its part a total of 30 points to reach by mid-November, OL currently have 13.
"No ultimatum has been issued against Peter Bosz"
However, these allegations would be a lie, at least according to Olympique Lyonnais. This Friday, September 23, the club has indeed published a press release returning to this information.. "No ultimatum has been issued against Peter Bosz. The Lyon coach and his staff are aware of a first passing time fixed for the truce but the club would like to remind you that it has total confidence in Peter Bosz, his staff and his players and that he will do everything possible. so that the objectives are achieved"can we read throughout the text.
Other denied information, the internal questioning of Thiago Mendes as central defender. "The Brazilian's match against Paris Saint Germain shows his qualities to evolve in this position"even welcomes the author of the press release.